Hong Kong Lawn Bowls Finals Day Disrupted by Rainstorm
Lawn Bowls—Finals Day
July 10, 2013 10:56 am Last Updated: July 10, 2013 10:56 am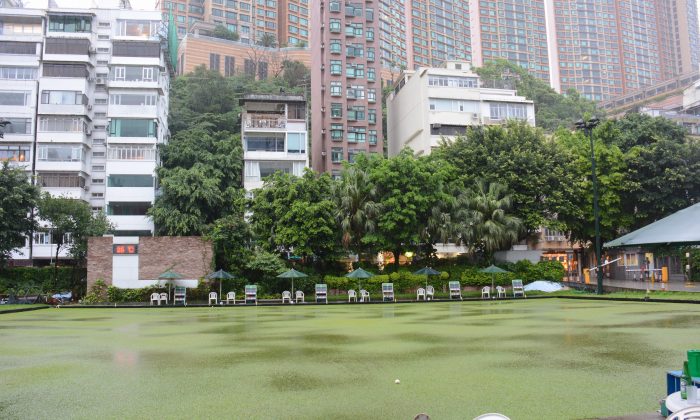 For the first-ever time in the history of lawn bowls in Hong Kong, four finals matches were interrupted mid-way through play by heavy rain and needed to be rescheduled until August.
The weather has not been kind to bowlers this season so far, heavy rainstorms have forced a number of Premier League games to be postponed over the last few weekends. In fact, the Semi-finals and Final of the Ronson Au Mixed Fours on July 1 were also terminated in the middle due to persistent rain.
The Finals Day, last Sunday July 7, started under beautiful sunshine in the morning, when the two Novice Pairs and the Mixed Pairs Finals finished on schedule.
Sunshine continued in the afternoon and all four games, two National Singles and two National Triples, commenced on schedule. While the players were getting into the game and began to demonstrate their high level skills—with spectators thoroughly enjoying the contest—the sun started to hide behind a thick black cloud after just an hour.
In the men's singles, defending champion Ken Chan was leading his Kowloon Cricket Club team-mate Jimmy Chiu 9:7 when the rain began. The players thought that it would be just a quick shower and, after a halt of few minutes, they were on the green again. Half-way in this end came another downpour and both players had to struggle to finish the end, when Chan took one more shot. As the news that a yellow rainstorm signal was issued by the Observatory and the green was getting flooded, the game was called off.
The finals have tentatively been rescheduled to 2:30pm on August 10 at Craigengower Cricket Club, the same venue at the same start time.
Accordingly to the rules, all results completed before the break will be carried forward to the resumed games. That implies that Chan will hold a three-shot advantage (10:7) when the game resumes in a month's time.
In the women's singles, Chan's mother, Anna Chan from Kowloon Bowling Green Club also holds a three-shot margin (8:5) over her opponent, Elizabeth Cormack from Kowloon Cricket Club.
For the other two triples games, the scoreline is tight, but it is still too early to tell which team has an upper hand.
This is the first of the two Finals Day organised by the Hong Kong Lawn Bowls Association this year, which group together the finals of all major lawn bowls competitions in one venue to attract more spectators.
Claudius Lam is an Officer with the Hong Kong Lawn Bowls Association.