Footage of two officers tackling a 12-year-old girl to the ground on a Hong Kong street over the weekend has ignited a fresh outpouring of anger amid ongoing criticisms of police violence.
Video shared widely on social media showed police kettling a group of people on a sidewalk in the district of Mong Kok. The girl, who was in the crowd, then started to run away. Shouting "stand still!," an officer chased her as another tackled her to the ground; a third then joined to restrain her.
The girl, later identified by local media as "Pamela," received a fine along with her 20-year-old brother Steven and another passerby for violating a social distancing rule that bans public gatherings of more than two people.
The arrest came amid large protests on Sunday against the government's decision to postpone the election for the city's legislature, which critics said was an attempt to forestall a bruising defeat to pro-democracy parties. Nearly 300 people were arrested mostly at protest sites in the neighborhoods of Yau Ma Tei and Mong Kok.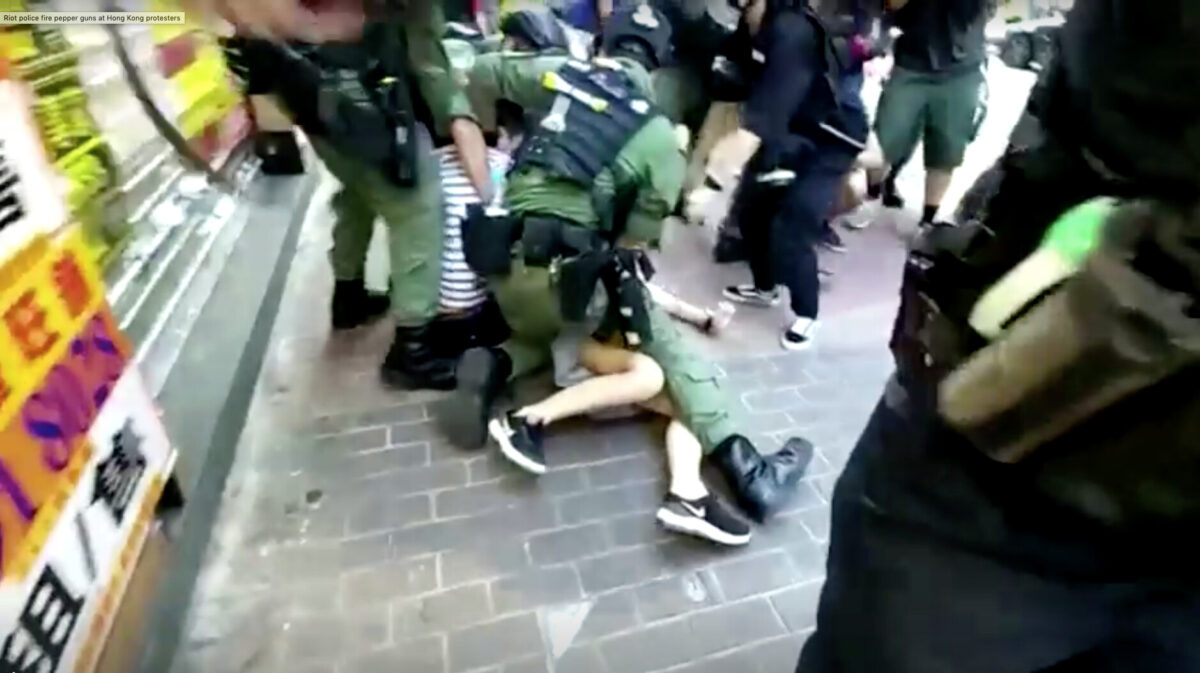 Pamela was treated for scratches and some bruises on her elbow while her brother sustained light injuries on his leg, according to local media.
Defending their actions, the police in a statement hours later said that they had intercepted the girl and others for a stop and search to break up pro-democracy protests nearby.
"During the interaction, she suddenly ran away in a suspicious manner. Officers therefore chased and subdued her with use of minimum necessary force," the statement read.
Since mass pro-democracy protests erupted in the city last June, Hong Kong police have come under growing criticism over excessive use of force in handling protesters. Incidents last year include alleged sexual assault of female students, indiscriminately pepper spraying and beating train passengers, and a two-week-long siege of college campuses.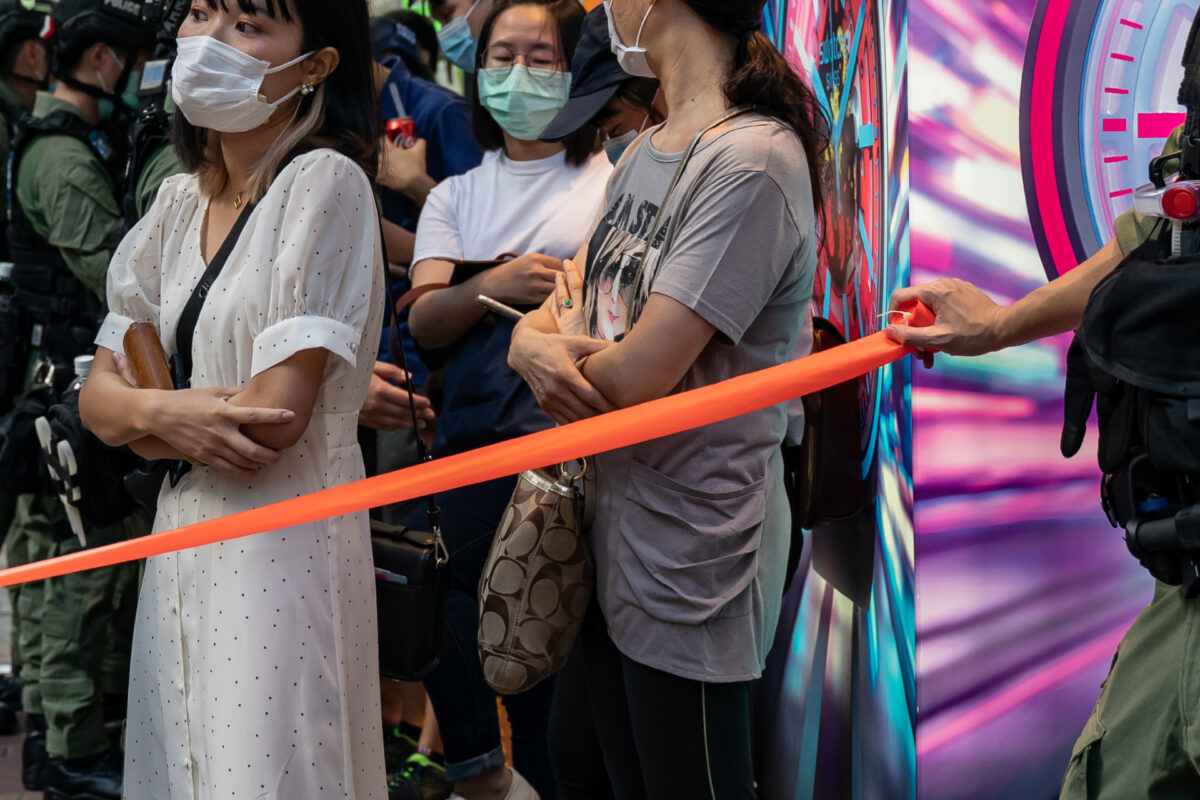 The national security law, imposed by Beijing on the city and took effect in July, further empowered the police to make arrests based on broadly-defined charges of secession, subversion, collusion with foreign forces, and terrorism, each with the penalty of up to life in prison.
But Pamela was not involved in the protests and was merely buying art supplies, according to her mother Ms. Ho. She told Hong Kong media that she had parted with the two siblings to buy groceries, planning to meet a short while afterwards.
"I was really afraid, I couldn't keep calm and started to run," Pamela told iCable News, while her brother said they would not pay the fine and intend to lodge a complaint. Steven, who was apprehended when trying to shield his sister, further told Apple Daily that the charge was "unreasonable" given that they didn't know the passerby who was fined with them.
Steven's swelling on his ankle has worsened since Sunday, Ms. Ho told Apple Daily. She added that they are consulting a lawyer about suing the police.
"I know that at this time, complaints are useless, but we have to leave a record," she said.
The city's leader Carrie Lam told reporters on Tuesday that "it would not be right for the Chief Executive to give an opinion on the actual operation on the ground."
"One has to look at the actual circumstances" when assessing the police activities, she said, and claimed that "every incident and every complaint in terms of the actions taken by law enforcement agencies will be fully investigated."
The Boys' & Girls' Clubs Association of Hong Kong, a local charity organization, called for authorities to conduct an "fair and transparent investigation," adding that "when children are present, law enforcement should consider the surrounding environment in their operations and protect children's rights to the best of their ability."
A few orthopedists who asked to remain anonymous also said that it was lucky the girl only suffered some bruises. The fact that the police officer had used his body weight to tackle her and that her head had landed on the ground first could have resulted in more serious injuries, they told Apple Daily.
"Her ribs could have been fractured," one doctor said. "It was very, very fortunate that she only got some scratches."