On August 13, 2019, in the midst of the Anti-extradition Law Amendment Bill movement, the airport rally was suppressed by the police. Richard stood between the protesters and the policemen to mediate. That scene was photographed by many members of the press.
Since then, many Hong Kong people have named him "Airport Uncle."
Chan participated in the district council election for the first time on Nov. 24, 2019. He defeated the pro-communist candidate, Chan Cho Leung, a member of the Business & Professionals Alliances for Hong Kong, with 3,605 votes in the Lam Tsuen Valley constituency, and was successfully elected as a district councilor together with most of the pan-democratic candidates.
In the 2019 Hong Kong District Council elections, a total of 452 elected seats were contested in the 18 District Councils of Hong Kong. The voter turnout was 71.23 percent, which was the highest recorded in Hong Kong.
The pro-democracy camp had a big win and won 86 percent of Hong Kong's directly-elected seats (389 seats).
However, in the next two years, most of the pro-democracy district councillors have been disqualified by the Government for "invalid oath."
On Oct. 8, 2021, the Government claimed that Richard and 15 other pro-democracy district councillors had taken an invalid oath, and immediately disqualified him from being a district councillor.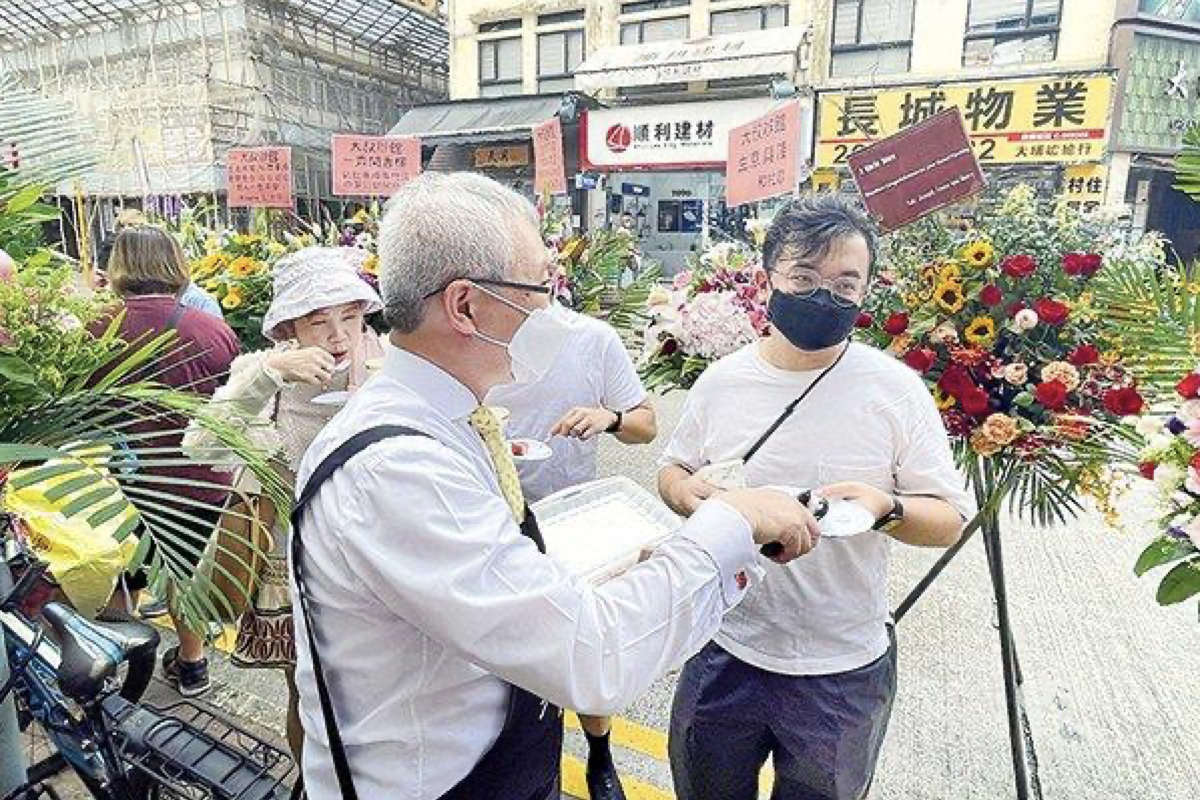 To Live Good Life When Under Pressure
Although he lost his status as a District Councillor, his office at Wai Yan Street, Tai Po, has remained in operation since his disqualification, providing help to the neighbourhood and taking care of stray cats.
However, due to the high expenses, Richard has lost some hundreds of thousands of HK dollars (some tens of thousands US$), therefore he plans to do some business to continue to pay the expenses.
He believes that, in choosing to stay in Hong Kong, he must hold to his beliefs: "Since there are people who really don't want to see us, we have to stand out and cause annoyance to them."
Richard reminded Hong Kong people: "Everyone must live a good life. To eat well is the first thing to do, in order to live a good life ."