Recently jailed Hong Kong pro-democracy activist Agnes Chow was transferred to a maximum-security prison in the city on Dec. 31, according to local media reports.
Chow, 24, earlier this year pleaded guilty to participating in and inciting others to take part in an "unlawful assembly" on June 2019. She was sentenced to 10 months in prison on Dec. 2.
Chow was initially detained at the medium-security Lo Wu Correctional Institution but was transferred on Thursday to Tai Lam Centre for Women, a maximum-security prison which houses "category A" prisoners, Hong Kong media reported.
According to a Hong Kong government website, criminals sentenced to 12 years or more in jail are deemed as "type A" offenders and detained at a category A prison. Meanwhile, those sentenced to less than 5 years in jail are deemed as "type C or D" offenders and should be detained at a medium- or low-security prison.
The city's Correctional Services Department (CSD), in a response to a query from Hong Kong's Apple Daily, said it would not comment on individual cases. It added that when determining a prisoner's security classification, it considers the type of crimes committed, the length of their sentences and security risks.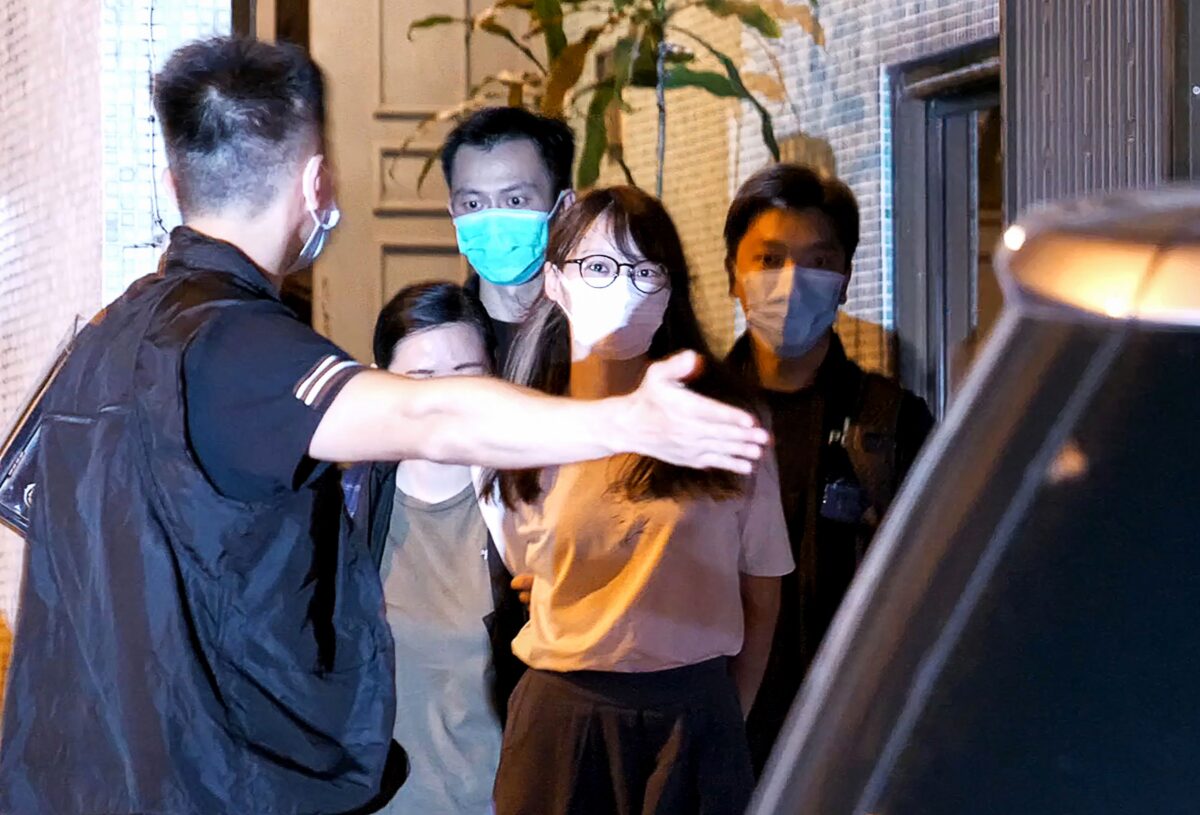 Former pro-democracy lawmaker Shiu Ka-chun told the outlet that Chow should not have been categorized as a type A prisoner, a designation generally made for those who have committed serious crimes such as murder and drug trafficking.
Shiu said that type A offenders are detained in separate prison cells and are monitored by two guards when they move around the prison.
"An offender in category A can't leave the prison even when one of their family members have died," Shiu said.
District Councilor Tin Wan Tiffany Yuen Ka-wai told Hong Kong Stand News that she believes the regime transferred Chow to a maximum-security facility because Chow is a high profile figure with many supporters around the world.
Yuen visited Chow on Dec. 25 at the medium-security prison. She said that Chow was tasked to wash clothes at the prison and that the facility was very cold. Yuen added that she would visit Chow at the new facility soon.
According to CSD's 2019 annual report, 129 offenders were admitted to maximum-security prisons that year. Of these, 86 percent had been charged with drug-related crimes, with the remainder convicted of other serious offenses, including murder and rape.
Chinese state-run media The Observer on Dec. 31 quoted an unnamed senior correctional service officer who said the transfer was punishment for Chow divulging to visitors details of prison life. In doing so, Chow was able to keep "influencing the outside world as well as attracting other prisoners to follow her," which was unacceptable to the regime, the official said.
Chow is among several prominent pro-democracy proponents to have been arrested or sentenced since Beijing imposed the draconian national security law on the city in July.
Fellow activists Joshua Wong, 23, and Ivan Lam, 26, were sentenced on the same day as Chow to 13.5 months and 7 months respectively on similar charges connected to the June 2019 protest.
Earlier this week, Tony Chung, a 19-year-old activist was sentenced to four months in prison for insulting China's national flag and unlawful assembly. Chung had thrown the Chinese flag to the ground during scuffles outside Hong Kong's legislature in May 2019.