Millions of year-end holiday travelers are expected to take to the road, the railways, and the skies next week, despite widespread fears over the Omicron coronavirus variant.
AAA has estimated that more than 109 million people will travel during the final days of December and into early January—nearly 28 million more than in 2020 and just under 10 million fewer than in 2019.
"It's not atypical for a big holiday for 90 percent of people to go by car," AAA National Public Relations Manager Andrew Gross told The Epoch Times. "At this point, we don't think Omicron is going to have an impact on people's travel plans domestically.
"Certainly, people have shown they are more comfortable traveling in a pandemic. People have begun to adapt, and they've learned how to cope and work within the system."
Gross said AAA travel volume projections are based on a number of variables, including macroeconomic factors, stock indexes, and broad market forces. The agency uses IHS Market in London to provide estimates, which are "pretty accurate," he said.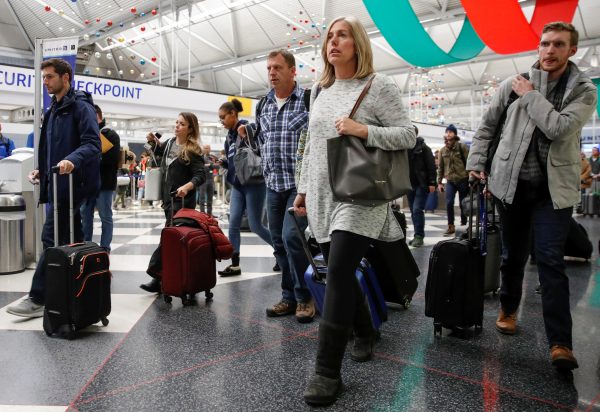 Travelers who had to cancel plans in 2020 because of the CCP (Chinese Communist Party) virus are making up for lost time this holiday season, according to AAA.
The organization said the dramatic turnaround will bring this year's travel volume to 92 percent of 2019 levels. Airlines can expect to see a 184 percent increase from 2020.
"Americans who canceled their vacations in 2020 want to gather with family and friends for the holidays this year, although they will still be mindful of the pandemic and the new Omicron variant," Paula Twidale, senior vice president for AAA Travel, said in a statement. "With vaccines widely available, conditions are much different and many people feel a greater level of comfort with travel."
The Omicron variant accounted for more than 70 percent of new cases logged in the United States the week ending Dec. 18, according to the Centers for Disease Control and Prevention.
Southwest Airlines said it's encouraged by holiday travel volumes, but it didn't provide specific numbers.
"Based on current trends, leisure bookings continue to come in above expectations for December travel," the airline told The Epoch Times. "The airline has not observed any noticeable impact on travel demand related to the Omicron variant and has not reduced capacity or operations in response to it."
United Airlines estimated that until Jan. 3, there will be a 5 percent increase in daily passenger volumes to roughly 420,000 people per day.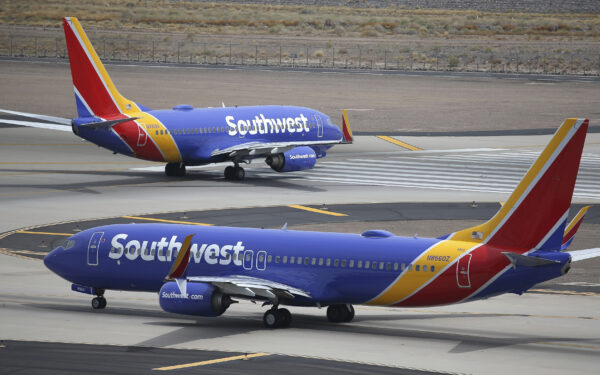 At Los Angeles International Airport (LAX) officials said the winter holiday travel season is off to a "strong start," with projections of up to 3.5 million travelers expected to use the airport from Dec. 16 through Jan. 3, "making this the busiest travel period the airport has seen this year."
The projected travel volume is about 77 percent of the nearly 4.5 million travelers during the same time in 2019. In 2020, nearly 2 million passengers went through LAX during the holiday season.
"We are committed to providing clean, safe, and healthy facilities at LAX, and we will be deploying additional help during the holiday season to ensure our guests have a smooth and enjoyable travel experience," said Justin Erbacci, chief executive for Los Angeles World Airports.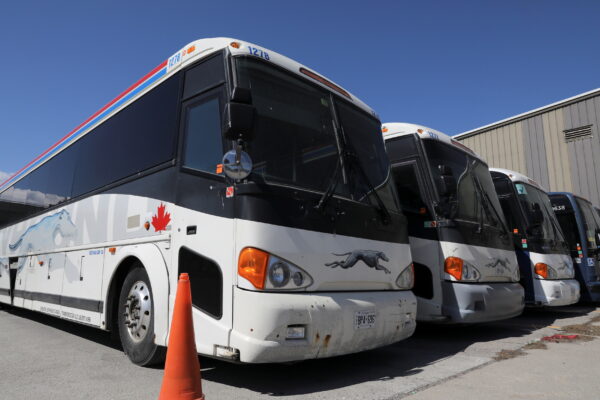 Many holiday travelers are also expected to travel by commuter rail this holiday season.
At Amtrak, public relations manager Jason Abrams said the busiest days will be from Dec. 17  through Jan. 2, 2022.
"While I don't have numbers specific to highlight for the upcoming travel period, I can tell you that for Thanksgiving week—from Nov. 19 to Nov. 29—systemwide ridership was 78 percent compared with ridership in a similar period during the 2019 Thanksgiving holiday rush," Abrams told The Epoch Times.
Falling gas prices should also help to spur travel plans. Nationally, it costs an average of $3.31 per gallon for regular gas at the pump.