As Russian President Vladimir Putin's attack on Ukraine rolls into its third week, countries worldwide are reeling from a surge in commodity prices since the onset of the conflict.
The cost of oil catapulted to $130 per barrel but dropped on March 16 during an interlude over progress with peace talks between Putin's administration and Ukraine's President Volodymyr Zelensky's government.
Wheat prices have soared more than 60 percent in the past few weeks as Ukraine and Russia produce a quarter of the world's supply of the essential grain.
Meanwhile, other commodities like natural gas, steel, iron, coal, nickel, aluminum, platinum, palladium, neon, and agricultural products such as sunflower oil, dairy, and meat, are also experiencing considerable price inflation.
"This is just the beginning. We'll start seeing the real effects of shortages from the conflict in about six months," Ukrainian economist and university professor Roman Sheremeta told The Epoch Times.
The International Monetary Fund's Managing Director Kristalina Georgieva echoed this sentiment during a media roundtable on the Russia-Ukraine war held on March 10.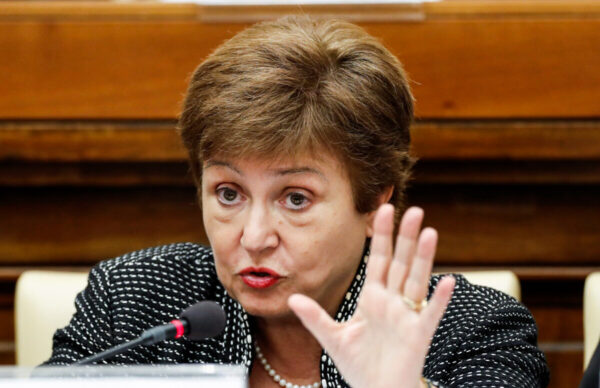 "You all see the horrific toll on people, loss of lives, human suffering, massive increasing refugees. But there is also a significant economic toll. Already damages on infrastructure are massive," Georgieva said while adding the number of people displaced by the conflict hasn't been seen in Europe since the end of World War Two.
"Even if hostilities were to end right now, the recovery and reconstruction costs are already massive."
Sheremeta said the economic consequences in Ukraine will be a catastrophe for at least a year and the government will likely take steps to circle the wagons and restrict the export of commodities to attend to the needs of their population. This move would have a significant impact on the price index for commodities around the globe.
Commodities Affected At A Glance
Since Russia launched its invasion on Feb. 24, costs spanning all sectors have continued skyrocketing affecting items well beyond crude oil, gas, and wheat.
Nearly 14 percent of coal is sourced from Russia, which is the third-largest exporter of the resource.
Despite the push for green energy initiatives in recent years, coal is widely used in power generation and manufacturing.
In 2020, the fossil fuel comprised 35 percent of global electricity generation.
Russia and Ukraine combined make up 7.5 percent of total iron and steel exports, which are critical to a variety of industries including construction, manufacturing, defense materials, transportation, and appliances.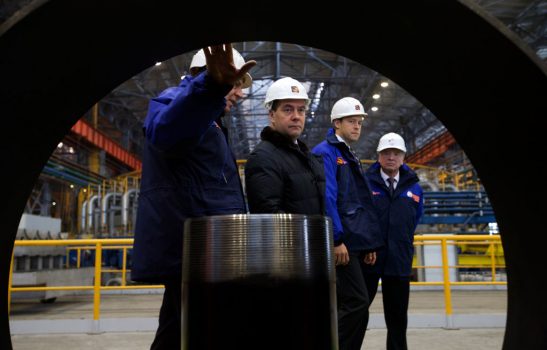 Benchmark steel prices have risen 21 percent in March alone. Iron ore has experienced inflation and price fluctuation since February.
Atilla Widnell, managing director at Navigate Commodities in Singapore noted, "Any prolonged military campaign will severely impact annual iron ore exports totaling almost 70 million tonnes from Russia and Ukraine, eventually tightening the global balance."
With its wide technological applications, nickel had one of the highest inflation indexes over the past few weeks. Russia is the world's primary supplier of this critical element, exporting nearly 28 percent of the global total.
In addition, Russia also generates 10 percent of the world's raw aluminum along with 16 percent of global platinum exports, and 24 percent of global palladium supplies.
Nearly half of all neon is produced in the two warring countries, which is pivotal to the semiconductor industry. Ukraine provides upwards of 90 percent of neon used in the U.S. microchip industry.
On March 11, two Ukrainian chip manufacturing companies, Ingas and Cryoin, closed their doors due to the ongoing conflict with Russia. The Ukrainian enterprises generate 45 percent (Ingas) to 54 percent (Cryoin) of all neon used in microchip manufacturing throughout the world.
Sheremeta maintains that the suspension of agro-industries in Ukraine like wheat, sunflower oil, dairy, and meat, will hit European markets the hardest.
"Because Ukraine is the breadbasket of Europe," he said.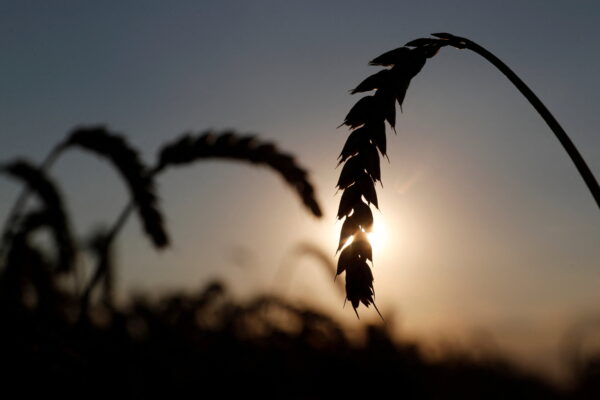 The economist noted countries with heavy manufacturing sectors will be the least impacted by commodity inflation, but mentioned those reliant on imports, especially in the energy sector, would feel the worst effects in the coming months.
Some experts have suggested that the Russia-Ukraine conflict will change the face of globalization and trade as we know it and multilateralism will undergo a considerable transformation as a result.
Businesses Are Struggling
Companies that rely on Russian and Ukrainian patronage, particularly in the Americas, are suffering. This is especially prevalent for businesses that sell to Russia since the imposed economic sanctions also affect countries doing trade with Moscow.
In Ecuador, one of the largest rose-producing nations in the world, flower growers are scrambling to cover $36 million in lost rose sales to the combattant nations.
President of the National Association of Producers and Exporters of Flowers of Ecuador, Alajandro Martinez, said the debt of these markets "puts the [flower] sector at high risk in the world market and farms that can't collect on these values."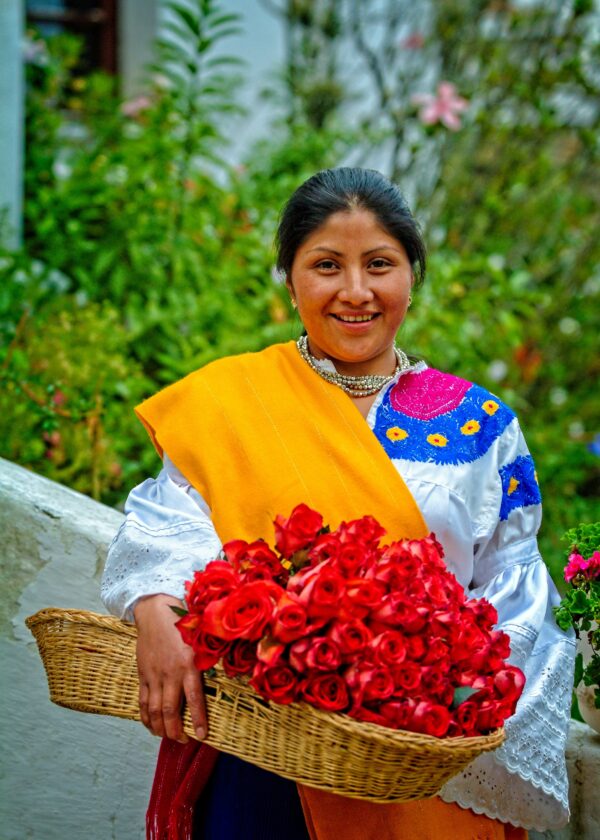 Martinez says Ecuador was the largest exporter of fresh flowers to Russia in 2021 while adding it's where up to 15 percent of all the nation's flowers are sold.
In Uruguay, agro-industries are trying to find fertilizer suppliers outside their normal trading with Russia, Ukraine, and Belarus. Acute shortages have driven the price of urea, a low-cost fertilizer with a high nitrogen composition, to more than $1,000 per ton in some markets.
"Both Russia and Ukraine are strong exporters and producers of agro-chemicals, fertilizers, essential elements for much of the world," the Minister of Livestock, Agriculture, and Fisheries Fernando Mattos said.
Uruguay imported 180,000 tons of fertilizers from Russia and Belarus and another 4,000 tons from Ukraine in 2021 and the first two months of 2022.
Russia has also been the main supplier of urea to Uruguay in volume, which amounts to 56,240 tons at $25 million.