Those familiar with traveling across continents, hopping oceans, and skipping over time zones know that jet lag is tough. And that first day in a new destination, after a less-than-stellar night trying to sleep upright? The toughest.
Which is how I found myself dozing rather heavily as my taxi wound through some of the most awe-inspiring mountain beauty in the Adriatic. Heading away from the airport after a trans-Atlantic flight, we skimmed past Athens, heading west on a flat, fast freeway. But before long, the cab left the busy highway and rolled into a landscape usually reserved for storybooks, romantic paintings, and Technicolor dreams about the Mediterranean. But it was only when I opened my eyes that I saw these wonders.
Honestly, I fought the urge to sleep. One minute I'd be marveling at a peek-a-boo view of aquamarine, the blue sea visible through a narrow, steep-sided valley. The next, I would catch myself snoring. I would challenge myself to keep my eyes open long enough to see what was around the corner of another switchback, one of dozens along the route. Moments later I was out again, only to force my eyes open to see a series of rugged, jagged peaks, red earth up the flanks, a cliff just outside the window, and olive groves sprawling down below.
In that jet lag haze, my arrival in Porto Heli felt even more like a dream. Soft sea breezes cooled the natural heat of a summer afternoon in southern Greece. A cool drink was slipped into my hand before I had even checked into the hotel. A fresh-seafood lunch waited, perhaps capped off by a coffee, to help fuel the rest of the day.
Porto Heli (sometimes called Porto Cheli) is tucked away on a hidden corner of the Peloponnese Peninsula. When most North Americans picture a Greek beach vacation, they usually think of islands, especially Santorini and Mykonos, which are receiving a crush of American tourists this summer. So, you'll have to search a bit to escape the crowds. So it's a good thing that—even by Peloponnese standards—Porto Heli is a bit remote.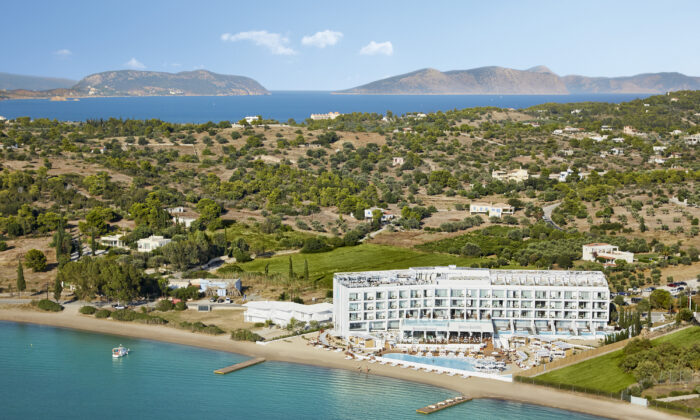 Connected to the rest of mainland Greece by the Isthmus of Corinth, the Peloponnese has a long history. The Mycenaeans, a Bronze-Age people and Europe's first major civilization with roots reaching back to 1750 B.C., were based here. This is the land of Sparta, and Argos, and where the first Olympics were held, on the western side of the peninsula, in 776 B.C.
Porto Heli is set on the tip of a finger of land behind a curtain of mountains, reachable only by winding two-lane roads. It is this feeling of remoteness that makes the place feel so special. The totally worthwhile effort to get here is part of the experience—the reward of being here reserved for just a relative few willing to make the trip.
Until fairly recently, Porto Heli was just a sleepy little fishing village, and the small-town friendliness here remains. Now it's home to a small handful of hotels, and Nikki Beach Resort, my home for a few days, is one of the finest. I spent most of my time in pursuits befitting a beach vacation, after a long journey. I sipped rosé and enjoyed the view of the Argolic Gulf, indulging in a massage at the spa, eating a late-night, long dinner at Qurio, the hotel's rooftop restaurant, where the menu is curated by Arnaud Bignon, a chef with two Michelin stars.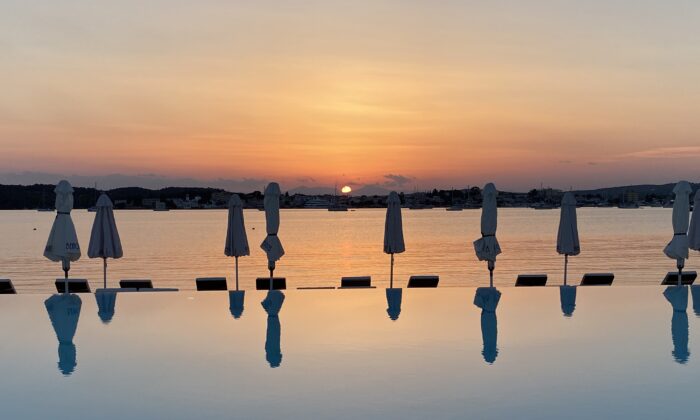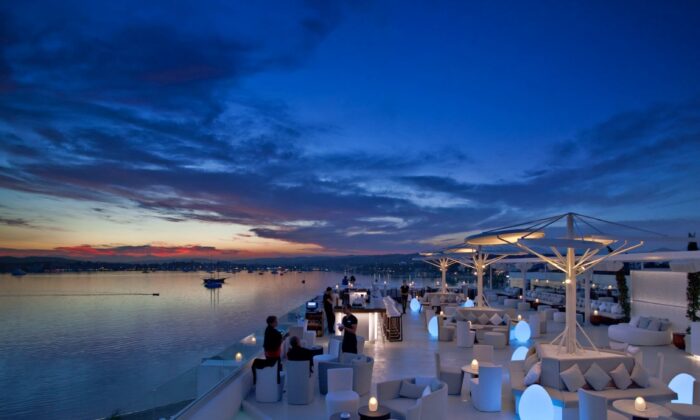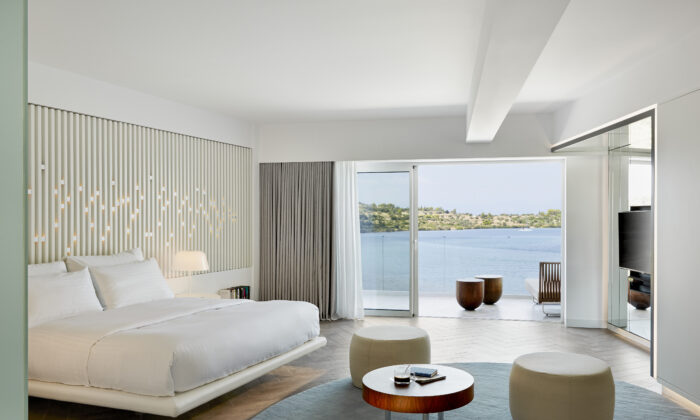 Honey Farm
I learned a little more about the people who work the land here. Rolling up another series of switchbacks, a friendly taxi driver deposited me on a sunny hilltop, crowned with a series of stone buildings. A young woman named Eleni greeted me with a bright smile, welcoming me to Ermionis.
She walked me around the farm that has been in her family for five generations. The road leading from the capital to this area is a recent addition, she said, noting that her grandfather had to sail his goods to Athens by boat.
"It was a really old boat. You couldn't be sure you'd survive," she said.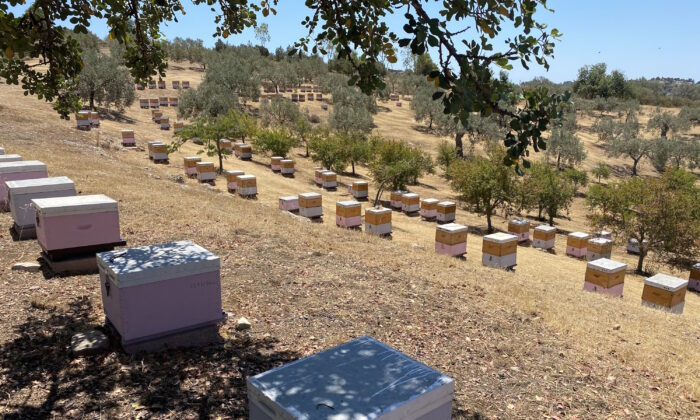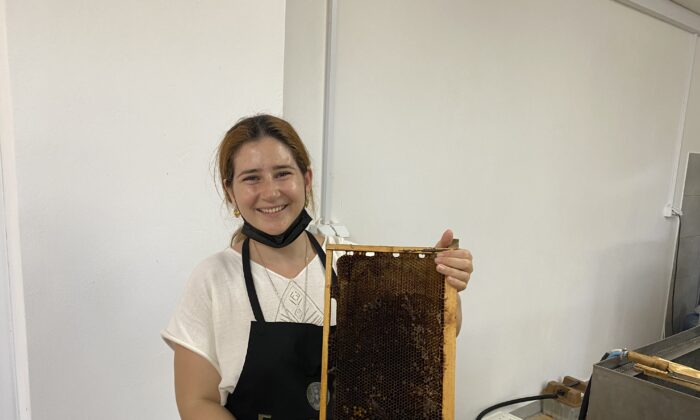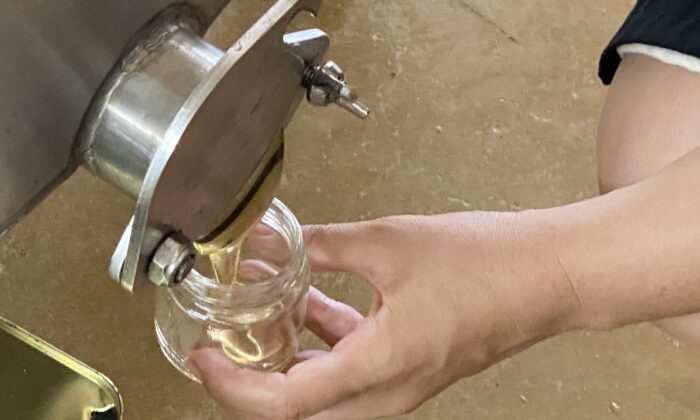 Today, the farm has grown its modest bee operation to an apiary with more than 600 hives. How many bees in total, I asked?
"Oh, I don't know," Eleni laughed. "Millions and millions."
I saw old, traditional equipment used by former generations, like a clay smoker, and a crank-style extractor, from the days when honey was gathered by hand. We walked past the hives, and she told me about the importance of healthy bees to properly pollinate our natural environment, noting that they've planted 10,000 different herbs on this organic farm.
The tour included a tasting, from thick and creamy honey made from heather, to the stronger, earthier flavor of a batch made from thyme. It's a big operation now, Eleni said, with four seasonal harvests yielding 10 tons of honey every year. They bottle it on site, and also use it in a variety of natural products, from lip balm, soap, and sunscreen.
After a little wine and cheese slathered in honey, I was returned to Nikki Beach to pack and head for the hills. The seething streets of Athens awaited, but this time I was awake. I was sad to leave this tucked-away paradise of Porto Heli, though excited for the drive with my jet lag behind me. This time I appreciated every curve, peak, valley, and vista, all the way back to the city.
If You Go
Fly: Athens International Airport (ATH) is Greece's largest hub, with direct flights from both the United States and Canada, as well as major European cities.
Getting Around: Located about 2 1/2 to 3 hours by road from Athens, a rental car is recommended, especially if you're looking to tour around on the peninsula. If this is strictly a beach vacation, and you'll spend basically all of your time at the hotel, you can also book a transfer, either by car or, more intriguingly, by helicopter.
Stay: Set right on the sand, Nikki Beach offers 66 rooms and suites just steps from the sea. Qurio has an upscale vibe and serves meals into the wee hours of the morning, or you can enjoy pizza and pasta seasoned with salty breezes at Cafe Nikki. There's also a full-service spa, a swim-up bar, and lovely poolside loungers where you can soak up the sun.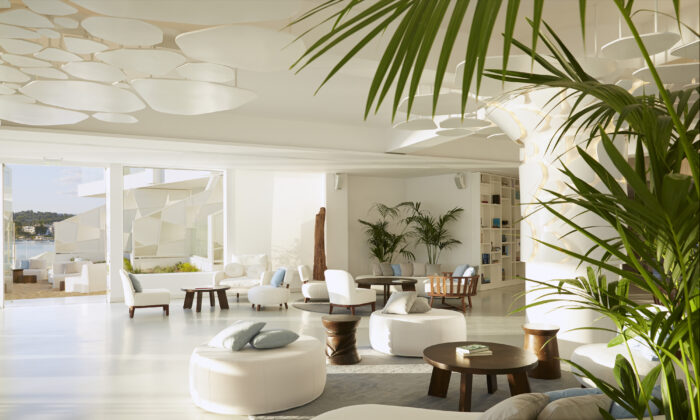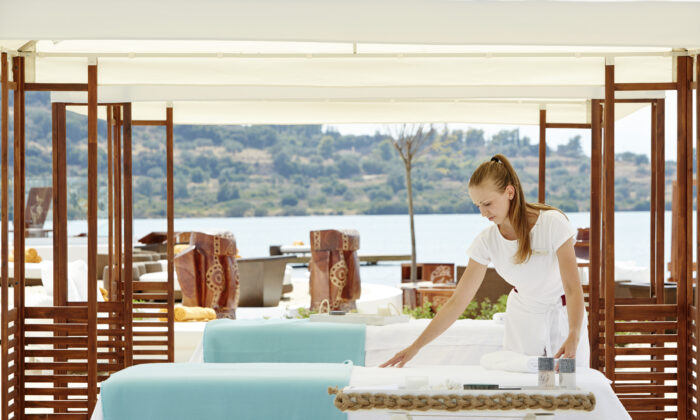 Take Note: During the summer, when afternoon temperatures rise into the 90s almost every day, it's best to book any excursions in the cool of the morning, including a visit to the apiary at Ermionis.