Hidden Danger in China's Plasma Collection Stations
June 22, 2006 12:00 am Last Updated: June 22, 2006 12:00 am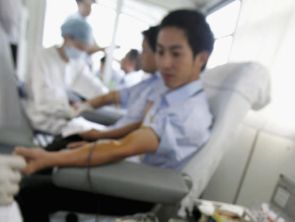 In China's Henan Province, after plasma collection caused a serious outbreak of AIDS, all blood plasma collection stations were shut down. Lately, the media in China has reported that in Guizhou Province, business is still thriving for local blood plasma collection stations even though the danger of contracting contagious diseases still exists.
Guizhou Province currently has 25 plasma collection stations, the most in the entire country. In the latest issue of Nan Feng Chuang (Window for Southern Wind) magazine, it is reported that Guizhou collects 1,500 tons of plasma every year, supplying around 40 percent of the entire country's plasma bank.
It also reports that these plasma collection stations are spread across some poor and outlying areas in Guizhou. For every plasma donation, the donor is paid about 85 yuan (US$10.62). Local residents have extremely low incomes so donating their plasma has become one way of making a living. They go to plasma collection stations twice a month to sell their own plasma.
These 25 blood plasma collection stations are situated in the mountainous areas, such as Huishui, Panxian, Changshun, Longli, and Dushan. Everyday at dawn, hundreds of people line up at the donation stations and wait to be tested and for their blood to be drawn.
Hu Jia, an AIDS activist in Beijing, stated that currently in China, plasma donation drives have gradually migrated to poor areas and Guizhou is one of them.
Hu Jia said, "Ten years ago, [plasma collection stations] were primarily situated in the Central Plains. However, an outbreak of AIDS occurred at an official blood collection station in Henan.
If local governments were to begin operating commercial plasma-collection business, they would easily attract donors. All they need to do is pay a small sum of about 85 yuan to each donor, and they could collect blood from donors."
According to related regulations, the selling of blood in China is not allowed but collection stations can provide donors with nutritional subsidies in return for their contribution. Also, donors need to undergo strict tests, including tests for liver viruses and AIDS.
The article in Nan Feng Chuang reports that the plasma collection stations in Guizhou would first draw some blood for tests and then only qualified individuals could donate blood. The report says that many residents living in poor mountain areas would begin lining up at 5:00a.m. in the morning and that a few donation centers would process 700 to 800 donors every day.
Hu Zongyi, a researcher at the American National Public Health Research Institute said that the collection procedure is the crucial factor in spreading blood-borne infectious diseases if strict testing and sterilization measures are not adhered to.
He said, "To understand blood collection, however, one must understand what is meant by the term 'blood.' Whole blood (i.e., a pint of blood), once collected, is separated into its three main components: red blood cells (oxygen-delivering cells), platelets (clot-forming cells), and plasma (non-cellular portion containing clotting factors). Thus, from a single blood collection, individual blood components may be processed. Different from this separation process, a whole blood collection does not separate blood components during the donation process. If the blood collector doesn't sterilize a machine used in the process and continues to use on the next donor without sterilizing it, won't traces of the blood-borne infectious diseases remain in the machine? As your blood is cycling inside the machine and the collector only takes the part as required, while the rest of the blood is returned to your body, won't you be infected by this procedure?"
Mr. Hu said blood plasma collection is normally used in industrial pharmacy and it is different from plasma for medical use. It is reported that although the Chinese Communist Party has issued warnings time and again, and the Guizhou Public Health Bureau has also frequently audited and rectified the required procedures, some blood collecting stations are still refusing to follow established protocols. They decrease the quality and integrity of the donated blood, also collect blood too frequently, and exceed the recommended maximum collection quantity. The collection procedures are now shrouded in secrecy to ensure they can maximize their own benefits.
Hu Jia is very worried about this situation. He thinks these contraventions of protocols and procedures will result in a massive spread of infectious diseases.
Hu Jia said: "A friend from AIDS villages came to my housed tonight and he was looking at an article entitled 'Worries about the Blood Economy in Guizhou'. After he read the article for a while, he muttered to himself and said it was exactly same as what had happened in [his] village that very year.
I don't know if Guizhou will implement tighter standards for blood collection procedures. I think people will continue to be infected if something is not done. It is such a hidden danger in poor areas where people's health and life are ignored."
Nan Feng Chuang reported that China can earn a profit up to 10,000 yuan ($1,250) for processing one ton of blood plasma. The current yearly sales volume of blood products in China is worth over 3 billion yuan ($375 million).
(Reorganized from Radio Free Asia)