The Ambulance Wish Foundation in the Netherlands has a unique mission: taking terminal, immobile patients out from the hospital to fulfill their last wish before dying.
Retired paramedic Kees Veldboer, 60, and his wife, Ineke, a 61-year-old nurse, have made it their job to buy and outfit a fleet of ambulances and recruit over 270 medically trained volunteers to give people one last chance to see the world before they pass on to the next.
From trips to art museums, soccer matches, mountains, and beaches to giving patients a chance to see beloved pets and other things, the nonprofit foundation has helped more than 14,000 patients tick something special off their bucket list.
"It's not only about helping the patient, we also help their families and friends create beautiful memories," Veldboer said, as per
Metro
. "We know we cannot make them better but we give them so much joy in their last days and it's special."
Veldboer and his team have found that they get just as much out of it as the patients do. "[F]or us it's something easy to do but for them it's something so special," he said. "We have driven people for miles, even to other countries, and taken them to some really amazing places."
The project got its start when Veldboer was still working as a paramedic, driving in an ambulance in Rotterdam. His patient was being transferred from one hospital to another, but there was an unexpected delay. This led to Veldboer asking the patient, who had been a sailor, where he would like to go. "This patient very much wanted to sail on a ship one last time, and so they did," the organization explains on its
website
.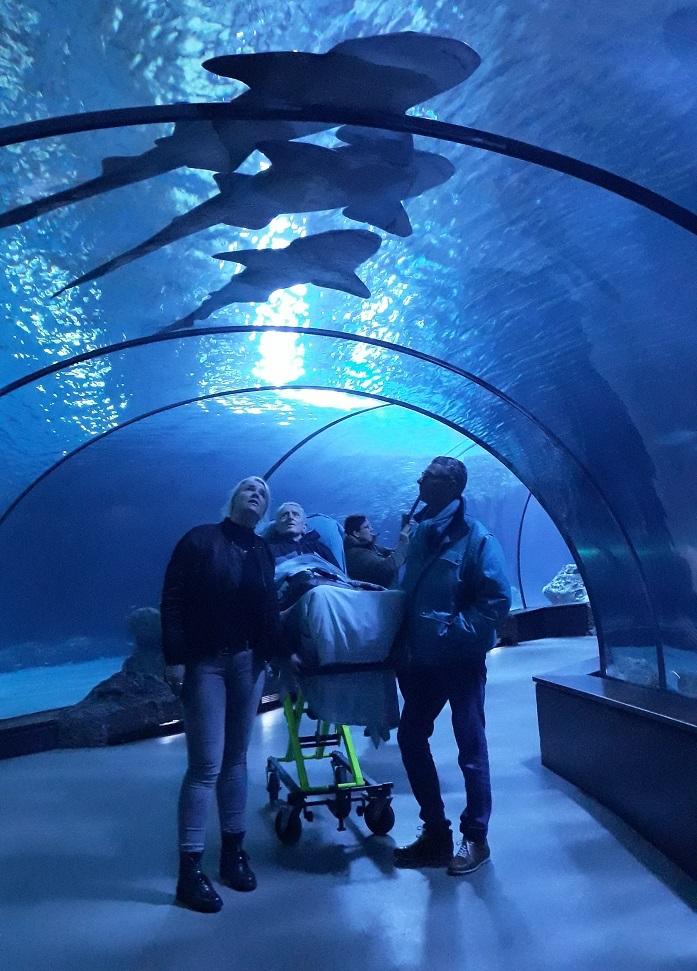 Seeing how happy the mariner was to be back on a sailboat in the Rotterdam Harbor, Veldboer realized how much this kind of small gesture could mean to someone who had been sick for a long time and was facing certain death. Their policy is simple, as they explain on their
Facebook
page: "[W]e are reachable 7 days a week; Also on sun and holidays;
 The wishes are free; The locations of wishes vary; all over the Netherlands, but also abroad. We like to see what is possible."
Though he and his team have helped tens of thousands of people, on average more than six per day, there are some stories that stand out. Veldboer says that "the most beautiful thing I think we have done for a woman who was in a hospital for months and after being given a terminal diagnosis, she was taken into a hospice."
Rather than go anywhere spectacular in the city or out in the countryside, "all she wanted was to see her home for one last time," Veldboer said, adding, "we took her there and she was just standing there for an hour, looking around. Two days later, she died—it was such a beautiful wish, so simple yet so meaningful for her."
While the current CCP (Chinese Communist Party) virus has affected health care facilities, Veldboer and his team are continuing to offer the chance of a lifetime for the terminally ill. The organization wrote on Facebook that it was still very much in the business of making people's dreams become reality.
"We can still fulfill very beautiful wishes like one more time to the sea see your children or grandchildren play in the sand, one more time to the forest, say goodbye to your home or one more time to that special spot of yours," they wrote.
There are, of course, some provisos for the pandemic. "Unfortunately no wishes to amusement parks, football or musicals, sorry," they added, "know that our volunteers are available to fulfill the last wish."
We would love to hear your stories! You can share them with us at emg.inspired@epochtimes.nyc