Sen. Josh Hawley (R-Mo.) on Wednesday night defended his commitment to objecting to electoral votes during next month's joint session of Congress, saying that "somebody has to stand up here. You've got 74 million Americans who feel disenfranchised."
Hawley earlier in the day became the first senator to commit to objecting on Jan. 6, 2021, prompting criticism from Democrats.
"Josh Hawley's latest: he's all in on overthrowing our democratic elections. Another pointless and dangerous attempt to undermine the will of the people," Sen. Tina Smith (D-Minn.) said in a statement.
Sen. Chris Van Hollen (D-Md.) said on CNN that Hawley's actions are undermining the democratic process, calling the planned objection a "reckless stunt."
Hawley responded to the claims during an appearance on Fox.
"First of all, I don't recall hearing the Democrats make any such outrageous claims when they were the ones who were objecting during the Electoral College certification in 2004 and 2016," he said.
"Democrats have done this for years in order to raise concerns about election integrity. Now, when Republicans—74 million Americans—have concerns about election integrity, we're supposed to just sit down and shut up? I mean, somebody has to stand up here. You've got 74 million Americans who feel disenfranchised, who feel like their vote doesn't matter. And this is the one opportunity that I have as a United States senator, this process right here, my one opportunity to stand up and say something, and that's exactly what I'm going to do."
Hawley took specific aim at Van Hollen, noting that the Marylander praised Democrats who objected during the joint session in January 2005.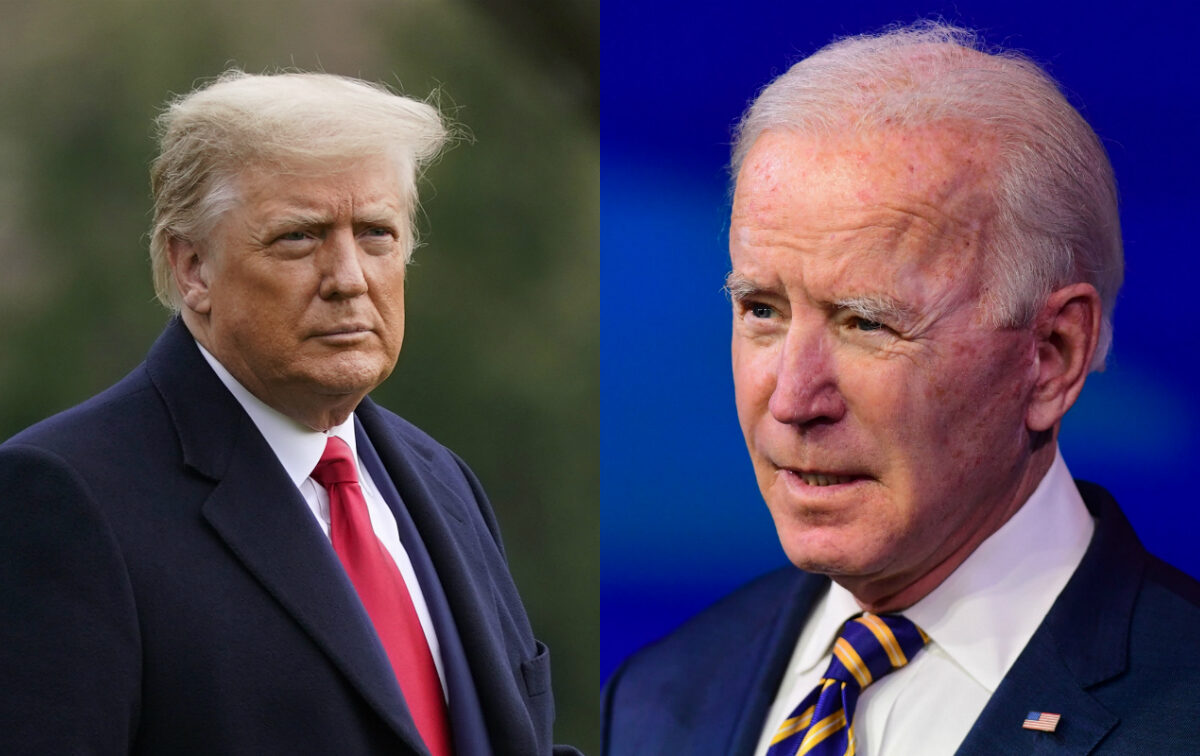 Congress is meeting on Jan. 6 to count electoral votes, the final step to certifying a president-elect under the Electoral College system. Electors gathered on Dec. 14 to cast ballots for the candidate that won the most votes in their states, submitting certificates of ascertainment to Washington. In seven states, alternate slates of electors cast ballots for President Donald Trump, even though the vote count showed Democratic presidential candidate Joe Biden ahead.
Republicans plan two ways to try to swing the election for Trump. One is objecting to electoral votes, as they assert election fraud took place in crucial swing states like Pennsylvania and Georgia.
Objections require a representative and a senator to sign on. If objections get the required support, they trigger both chambers withdrawing from the joint session to debate for two hours and vote on whether to uphold the challenge. A simple majority in each chamber is needed to uphold.
Democrats tried objecting in early 2017 during the joint session for counting votes from the 2016 election but no senators joined them.
Hawley said he plans to object to make the point that "we had states like Pennsylvania that did not follow their own laws, their own state law, in the election process." He also hopes to draw attention to how technology companies like Twitter came out in favor of Biden by censoring Trump in recent months. "I'm going to try to force a debate about all of these points," Hawley said.
The other method is having Vice President Mike Pence decide to throw out the slates for Biden and accept the slates for Trump. Pence has not commented publicly on the proposal, but lawyers for plaintiffs in a lawsuit filed against him this week said his attorneys refused to agree to the plan as outlined.
Rep. Louis Gohmert (R-Texas) and Arizona's Republican electors, among others, sued Pence, arguing he has the "exclusive authority" to approve or decline electoral votes when dueling electors are present.
Biden's team has downplayed the upcoming joint session, describing it as a mere formality.