What would you give for a fresh-baked pizza? For some people, anything from homemade cocktails to caviar to a night in a hotel penthouse, Gabriele Lamonaca discovered.
The 31-year-old Rome-born, New York City-based pizzaiolo is the creator of Unregular Pizza, a new pizzeria built on an age-old idea: bartering.
When the pandemic hit, putting Lamonaca out of a job and his dream of opening a pizzeria on hold, he turned to baking Roman-style pies in his apartment, perfecting his 72-hour-leavened dough—key to a light and airy crust—and experimenting with toppings. At the suggestion of his marketing-pro girlfriend, he opened an Instagram account to share his creations. Soon, friends were asking: Do you deliver?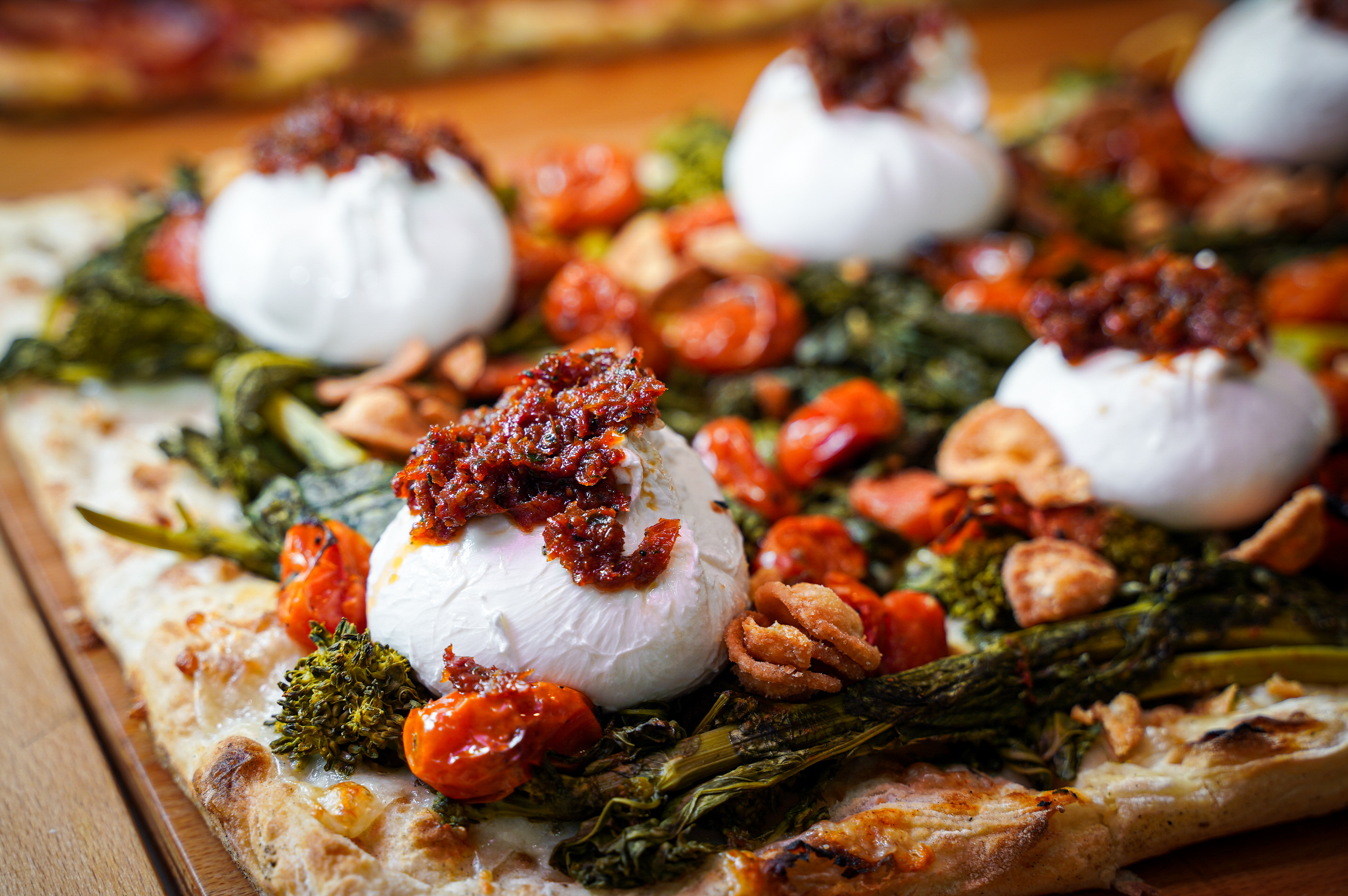 Reluctant to charge money, Lamonaca started swapping pies for his friends' own homemade goods, and posting the exchanges on Instagram. In December 2020, when a stranger messaged him requesting to barter, he realized he'd hit upon something bigger.
Lamonaca began taking three to four requests per week, biking to street-corner meetups with pizzas in tow. No two pies were the same. "I wanted to experiment as much as I could, and get feedback from future customers," he said.
Bartered items started with food and drinks, but grew to include custom art, poetry, even horseback riding lessons. During those months of social isolation, "everyone was really excited. … I could see the spark of joy they had when they did [the barter]," Lamonaca said. "It's not just an exchange of goods. It's really an experience, getting to know each other … and sharing what we can do best."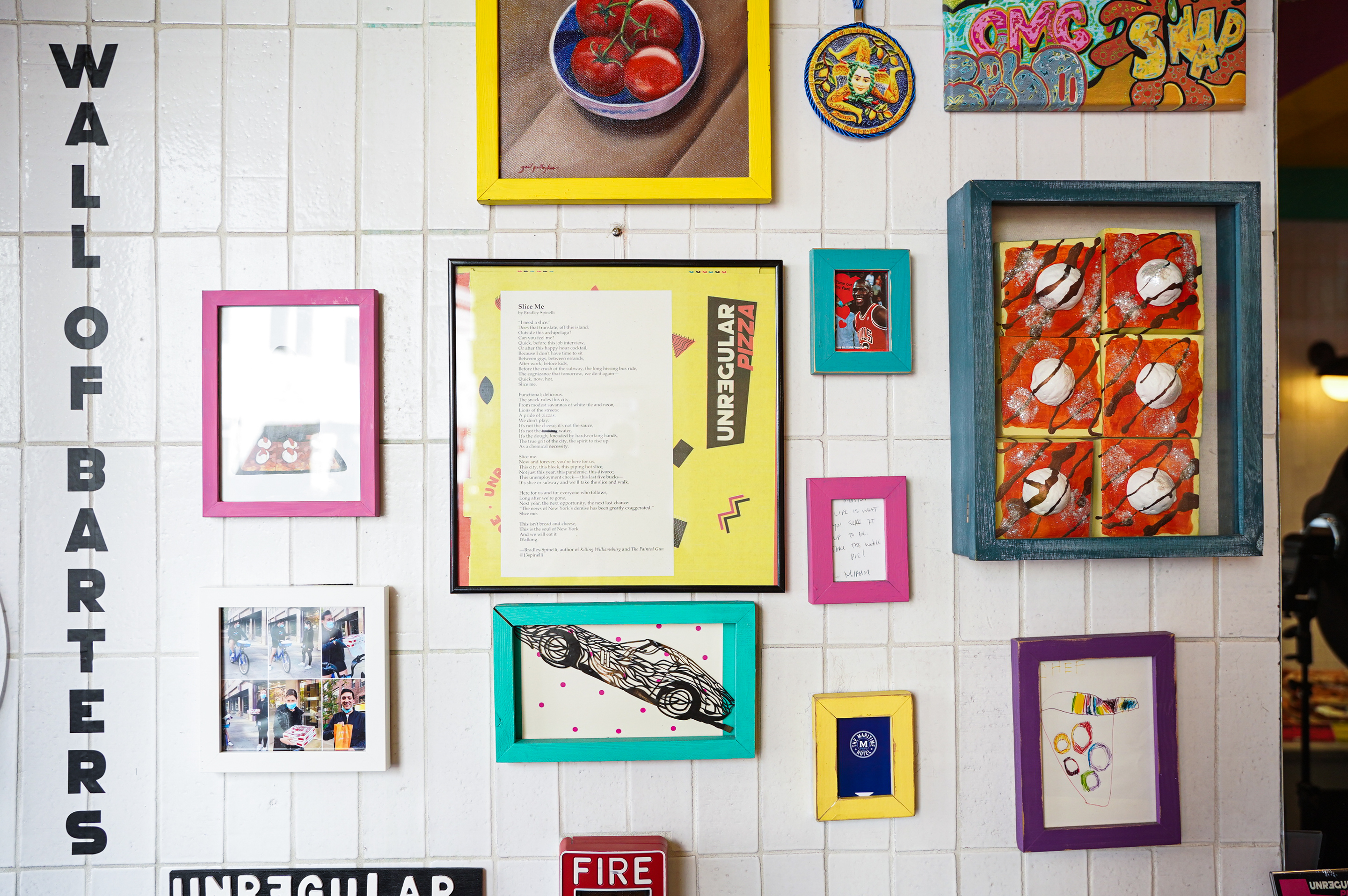 In March 2021, pizza chef Salvatore Gagliardo joined Lamonaca as a partner and investor, and in May, they opened a shop near Union Square, where they now sell by the slice—for cash, though they still do a few barters per week. Displays are packed with inventive loaded pies, including Lamonaca's indulgent "Burrapizzas," featuring a whole burrata on every slice.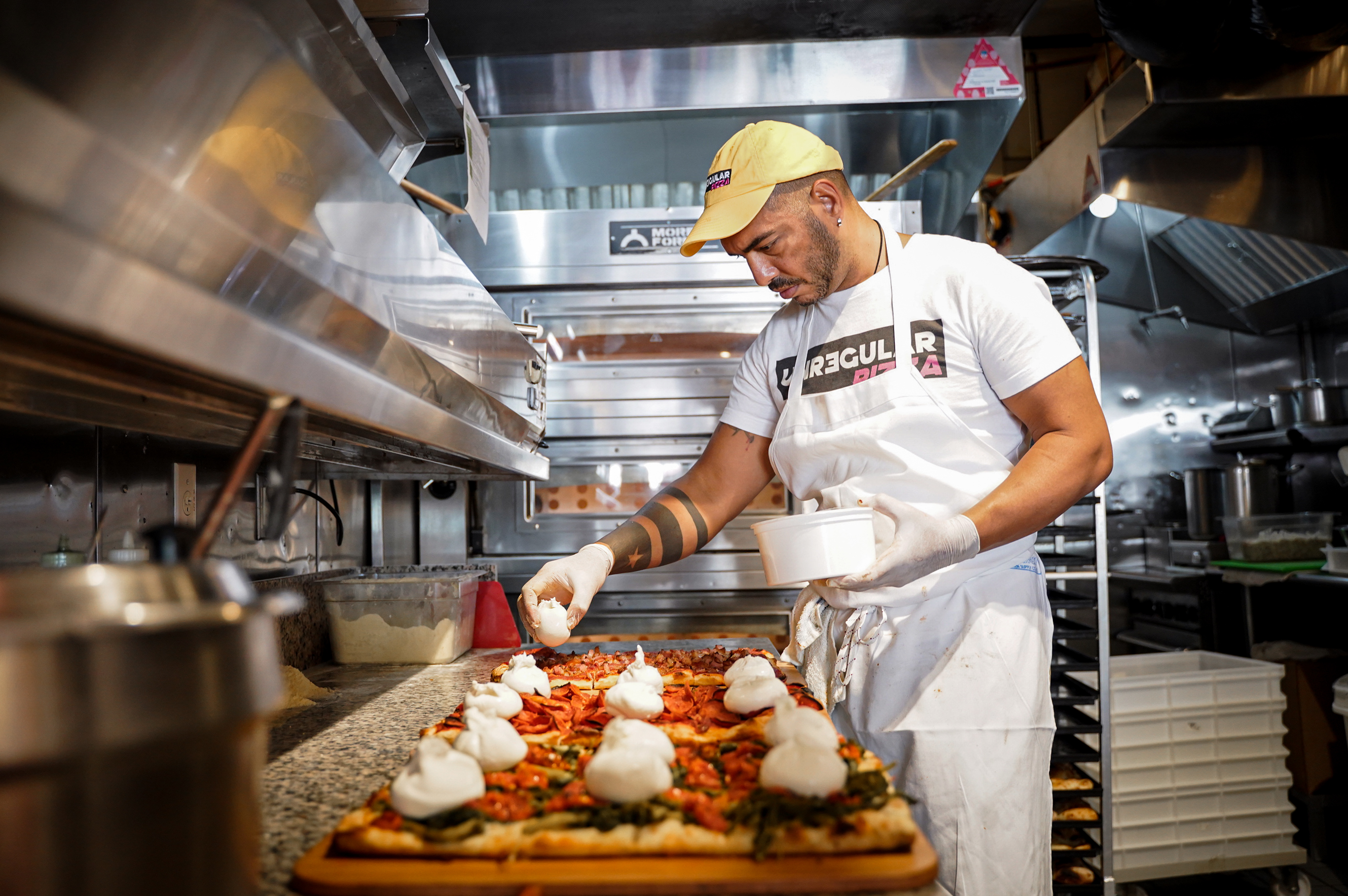 Since their brick-and-mortar success, they've been looking for ways to pay it forward to other small businesses. They frequently barter both goods and social media exposure and recently hosted a pop-up series inviting local makers to sell in their store.
Anyone can sign up to barter at UnregularPizza.com. Celebrity visits and partnerships have brought in bigger offers—a Times Square billboard appearance, tickets and merch from the Mets—but everyone gets a fair chance, they say, as they work through the waitlist.
"We just want something legal," Lamonaca said with a laugh, "and something interesting."
"It doesn't matter if you're a big company or just someone who has a passion for creating something at home. What we'd like to see in people is the excitement to share what they create."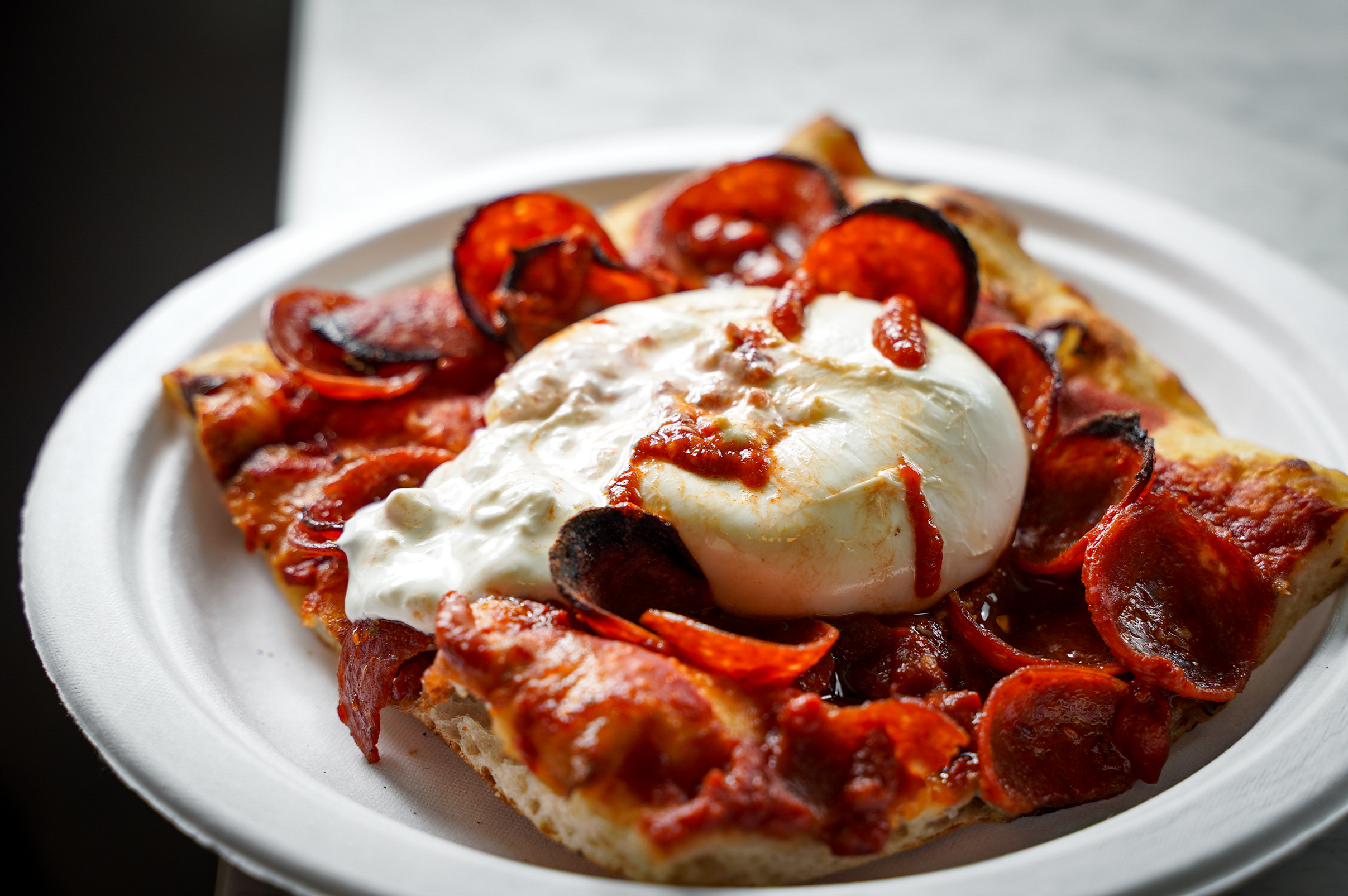 Meet the Chef
Name: Gabriele Lamonaca
Age: 31
Born in: Rome, Italy
Lives in: Harlem, New York City
Favorite pizza toppings: Burrata and anchovies
Off-limits on pizza: Cucumbers or pickles
Best barter: Sidewalk orchestra performance by children from the Special Music School
Dream barter: Stanley Tucci's negroni