They could see the flames as soon as the deputies arrived at the three-story Isle of East Millenia apartments in Orlando, Florida, in the early morning hours of April 23. They were just doing their job, but one deputy's actions that day saw him hailed as a hero.
And it was caught on camera, for as the officers ran to the blaze and spotted a woman on the third-floor balcony with her 1-year-old daughter, deputy William Puzynski removed his ballistic vests, which had his bodycam fixed to it, and began scaling the building.
His bodycam happened to catch the whole, harrowing rescue.
(Courtesy of Orange County Sheriff's Office, Florida)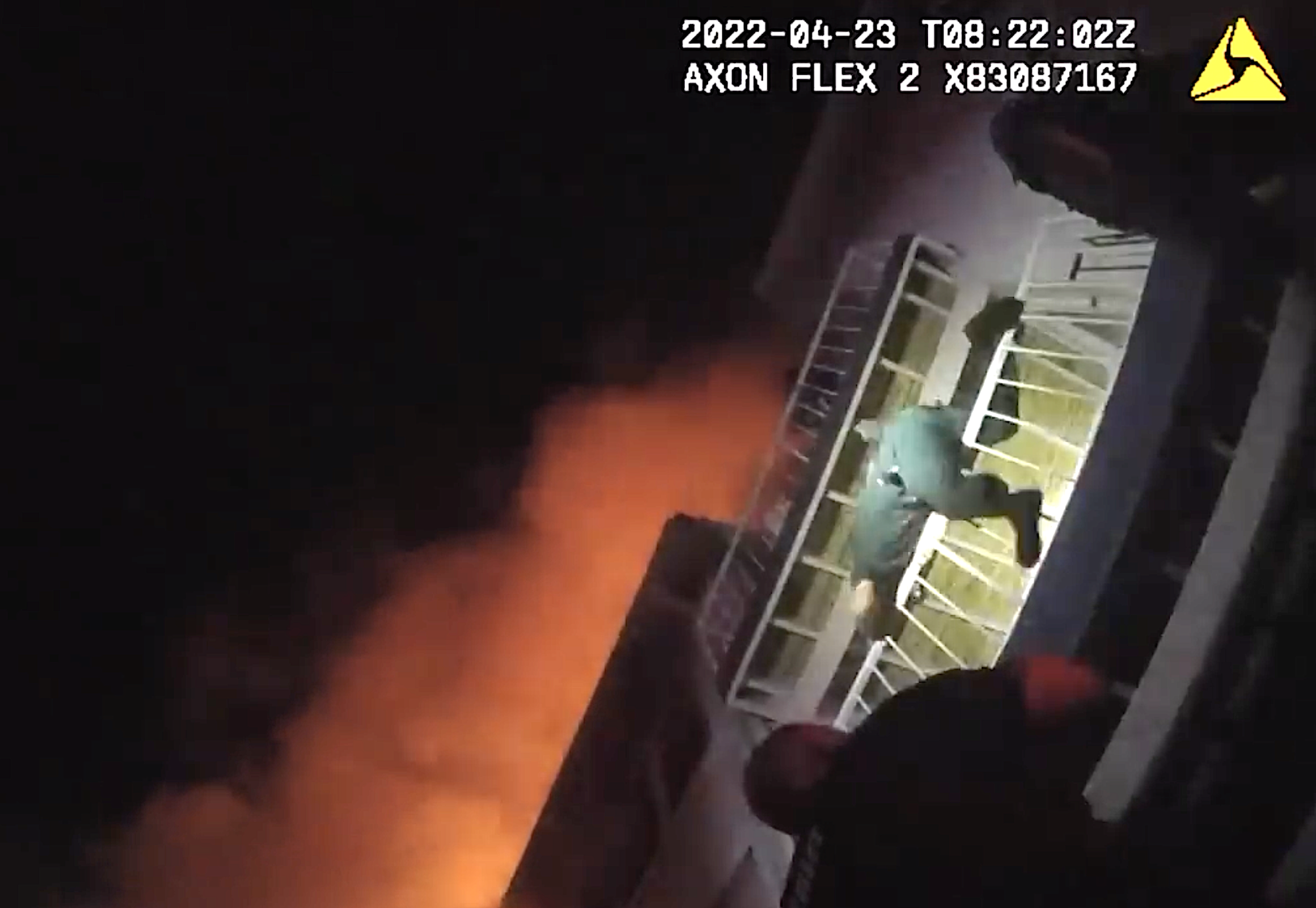 Deputy Puzynski managed to climb to the second-floor balcony, stand on the rail, and reach up to the mother, who handed him her young daughter before he scaled back down and handed the baby to his colleague standing on the ground.
She and her grandmother were then brought down to the ground by ladder, courtesy of the Orange County Fire Rescue Department.
The hair-raising footage was later posted on the Orange County Sheriff's Office's Facebook page, where it went viral.
Thankfully, no one was hurt in the fire, nor were any officers injured.
The sheriff's office stated that mother Barbara Elenus's home was destroyed by the fire.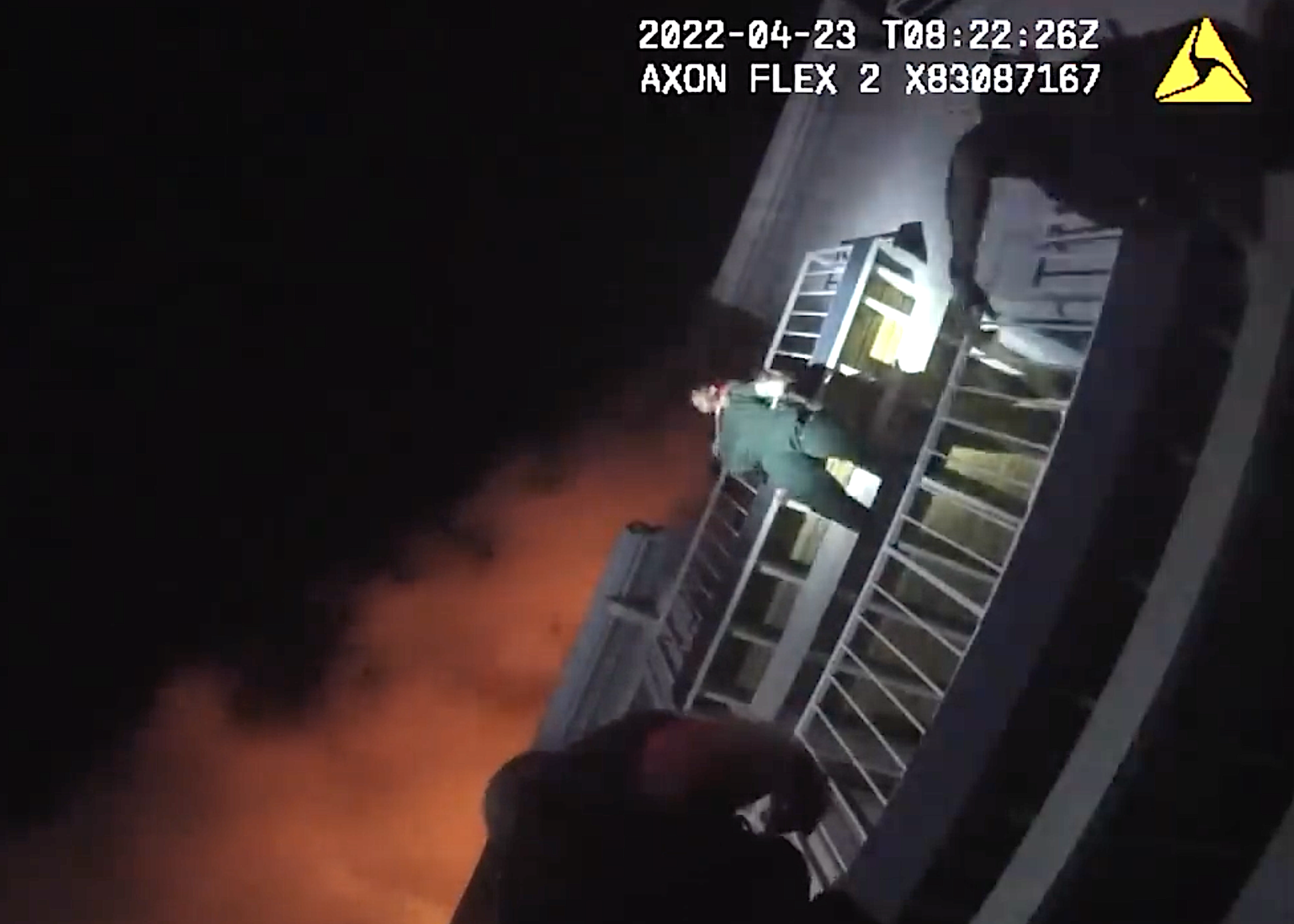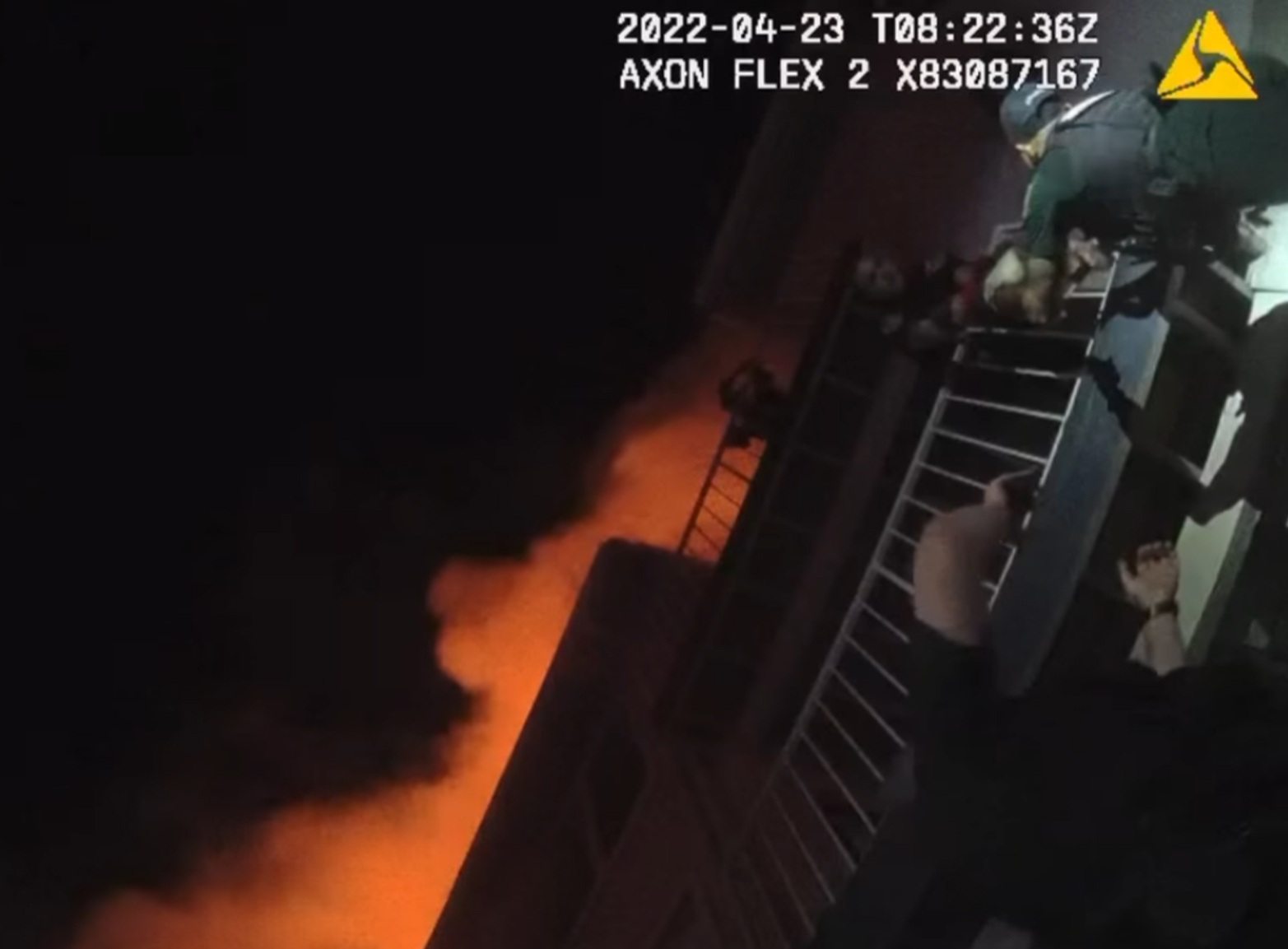 Speaking after the incident, she said, "He saved me and my kids, he did, he saved us." And she wanted to thank Puzynski and his fellow officers for their heroism.
On April 27, she, her daughter, and three other children stopped by the Orange County Sheriff's Office to surprise, and hug, the men who saved their lives. The officers presented her and her kids with plenty of toys and supplies.
"Some days you come to work and then you go home and you don't really know if you made a difference," said Puzynski. "In a situation like this, you definitely feel it."
Humbly, he added that he doesn't consider himself "a hero."
"He acted in the highest tradition of law enforcement," stated Sergeant Neil Clarke. "He put his own safety and life aside in order to save this child and her family."
Barbara and her children are currently staying in a hotel while they recover from the fire.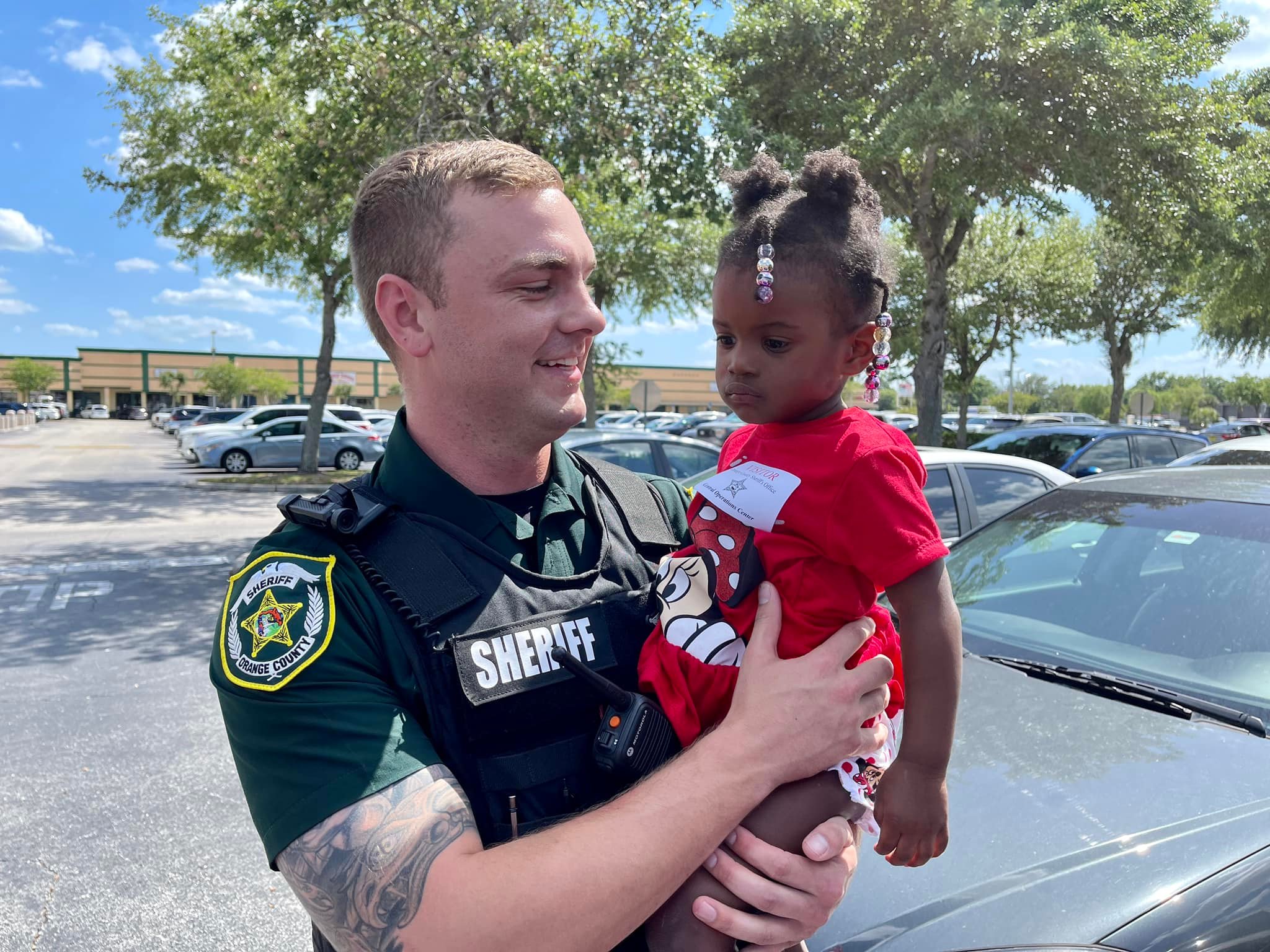 Share your stories with us at emg.inspired@epochtimes.com, and continue to get your daily dose of inspiration by signing up for the Inspired newsletter at TheEpochTimes.com/newsletter