Vice presidential candidate Sen. Kamala Harris (D-Calif.) and Vice President Mike Pence at the vice presidential debate on Wednesday faced off over their confidence in a vaccine for the CCP (Chinese Communist Party) virus if one was to be developed during the administration of President Donald Trump.
Harris said she would get the vaccine if the doctors recommended it but would not if Trump advised the American people to do so. Pence responded by castigating the California senator for undermining the public's confidence in a vaccine.
"If the public health professionals, if Doctor Fauci, if the doctors tell us that we should take it, I'd be the first in line to take it, absolutely. But if Donald Trump tells us that we should take it, I'm not taking it," Harris said.
The moderator switched to a different question without letting Pence respond, but the vice president used his time to address Harris's take on a potential vaccine.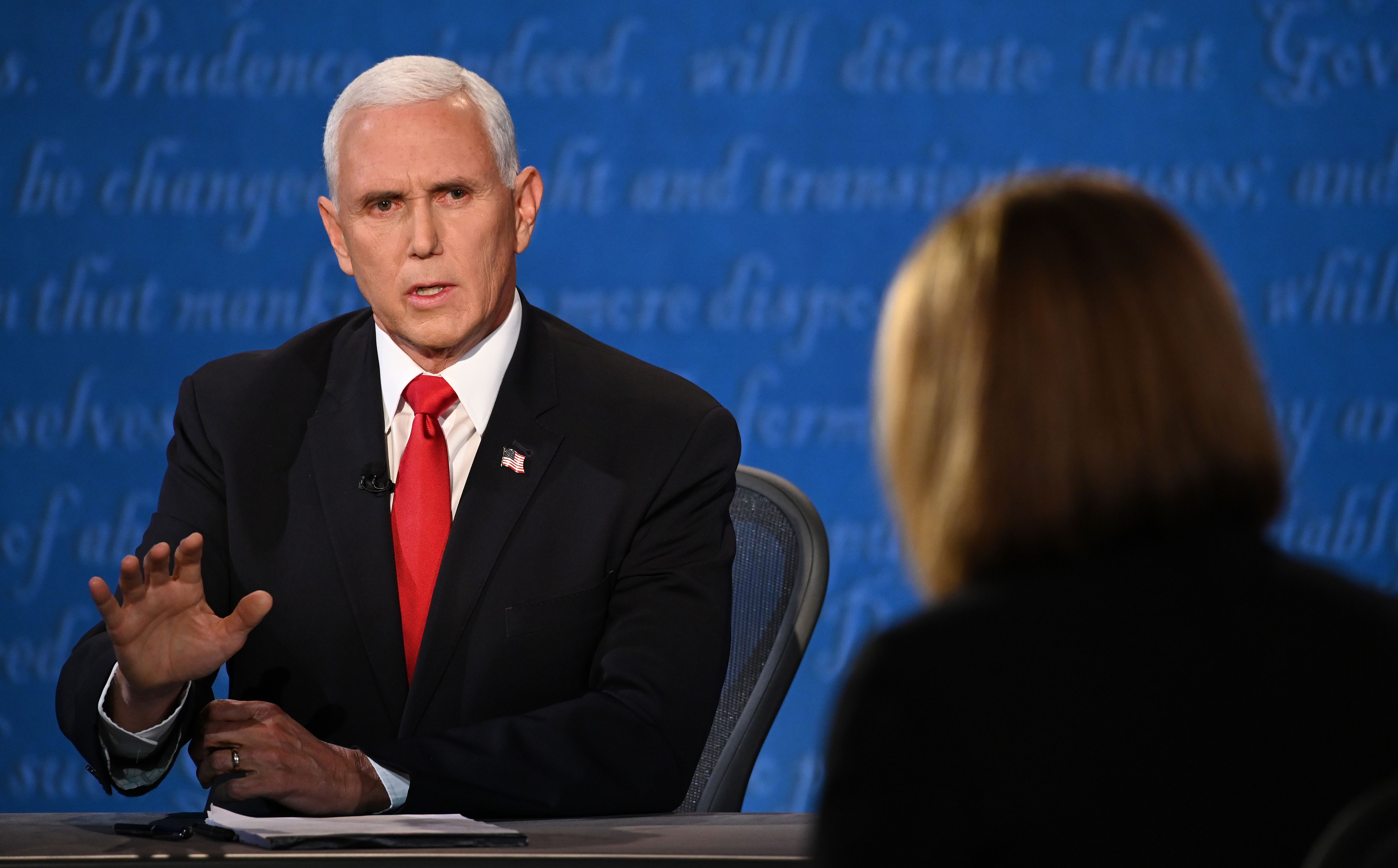 "The reality is that we're going to have a vaccine, senator, in record time, in unheard of time, in less than a year. We have five companies in phase-three clinical trials and we're right now producing tens of millions of doses," Pence said.
"So the fact that you continue to undermine confidence in a vaccine—if a vaccine emerges during the Trump administration—I think is unconscionable," Pence added. "Senator, I just ask you: stop playing politics with people's lives."
Pence and Harris faced each other through plexiglass shields on a debate stage in Utah before a socially distanced audience. Debate moderator Susan Page opened the discussion with a question about the CCP virus pandemic, which has become one of the key election issues. Harris blamed the pandemic on an alleged coverup by the Trump administration and Pence countered by pointing out that Trump took decisive action by banning travel from China even when doing so wasn't popular.
Wednesday marked the first and only vice presidential debate during the 2020 election. Trump and former Vice President Joe Biden are scheduled to have two more debates before Election Day on Nov. 3.
Under Operation Warp Speed, the Trump administration has pre-ordered millions of doses of vaccines, which are still under clinical trials, so that they can be quickly shipped across the nation once the medicines are approved. Both Trump and Pence have expressed confidence that one of the vaccine candidates would be approved before the end of the year.
Harris has previously said she wouldn't trust Trump alone on a vaccine. Trump plays no role in the vaccine approval process, a multistage endeavor regulated by the scientists at the U.S. Food and Drug Administration's Center for Biologics Evaluation and Research.