Democratic presidential candidate Joe Biden has "a lot of explaining to do" about his son and brother's business dealings, which were potentially criminal in nature, Sen. Chuck Grassley (R-Iowa) said on Monday, just hours before Biden for the second time this month dodged a question about the federal probe into his son's affairs.
Grassley said the report that he and Senate Governmental Affairs Chairman Ron Johnson (R-Wis.) recently published showed that Hunter Biden and his associates and family members were connected to Chinese nationals and Chinese companies linked to the Chinese Communist Party.
"Records show that a company linked to the communist regime sent Hunter Biden law firm millions of dollars. Other records show that Hunter Biden opened a line of credit with a Chinese national linked to the communist regime and funded it with approximately $100,000. And then he, James Biden, and Sarah Biden went on an extravagant global spending spree," Grassley said.
James is Joe Biden's brother. Sarah is James' wife.
Grassley, who outlined other ties he says are concerning, added that he believes Hunter and James Biden "essentially served as agents of the communist government for purposes of their registering under the Foreign Agents Registration Act," before noting that a newly uncovered email shows that Joe Biden was one of several "office mates" with some of the Chinese nationals.
"Based on all the facts known to date, Joe Biden has a lot of explaining to do," he said.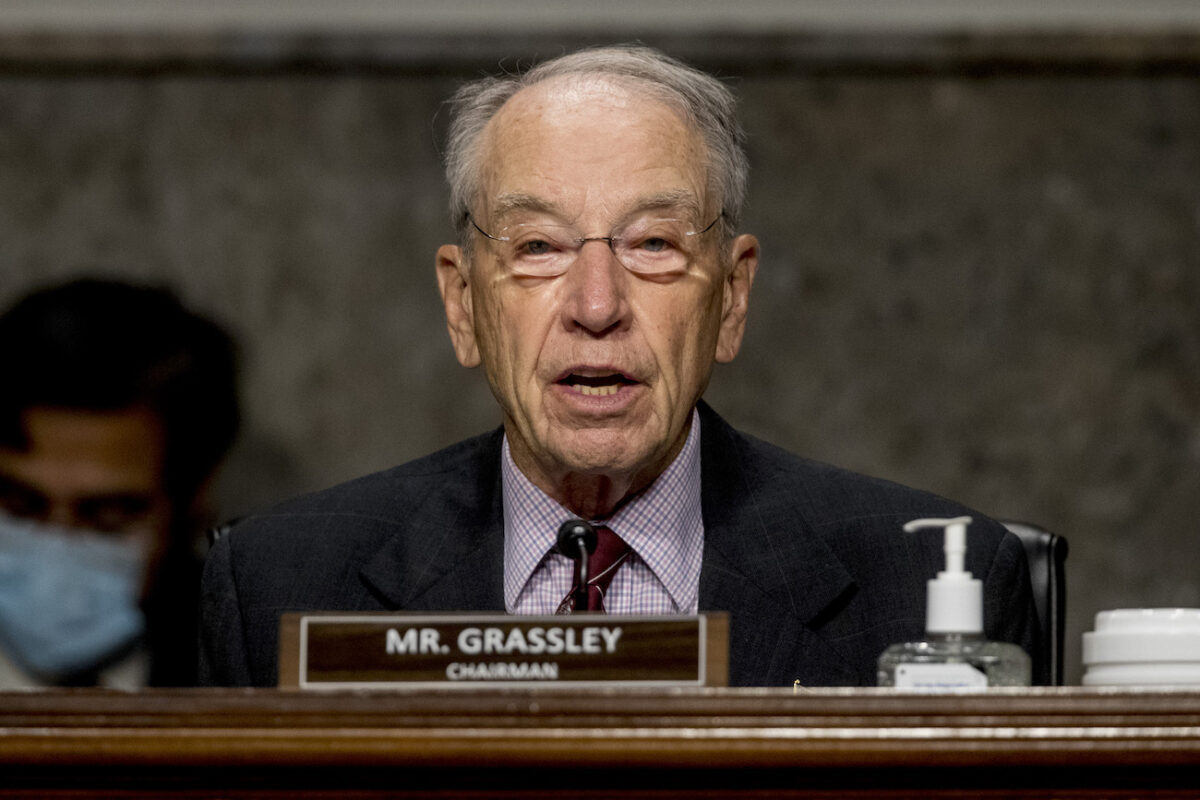 Just hours later, Biden gave an address to the nation in which he declared victory in the 2020 election and denied that voter fraud happened.
At the end of the address, a reporter shouted, "When did you find out your son was being investigated?"
Biden, who was hugging his wife, turned back and said, "Thanks for the congratulations. I appreciate it."
Both Biden and his wife, Jill, have avoided or deflected questions about Hunter Biden in recent days.
Asked if his son committed a crime, Joe Biden told reporters last week: "I'm proud of my son."
When Jill Biden was asked about the matter, the campaign's team stepped in front of cameras and shooed reporters away.
Joe Biden's team hasn't responded to repeated requests for comment.
Hunter Biden announced on Dec. 9 that he learned the previous day he was under investigation by the U.S. Attorney's Office in Delaware. He said prosecutors are probing his "tax affairs."
"I take this matter very seriously but I am confident that a professional and objective review of these matters will demonstrate that I handled my affairs legally and appropriately, including with the benefit of professional tax advisors," he said in a statement. The probe reportedly includes looking at his Chinese deals.
Joe Biden's team released a statement saying the former vice president "is deeply proud of his son, who has fought through difficult challenges, including the vicious personal attacks of recent months, only to emerge stronger."
A Biden adviser said Sunday that the Democrat wouldn't interfere in the probe.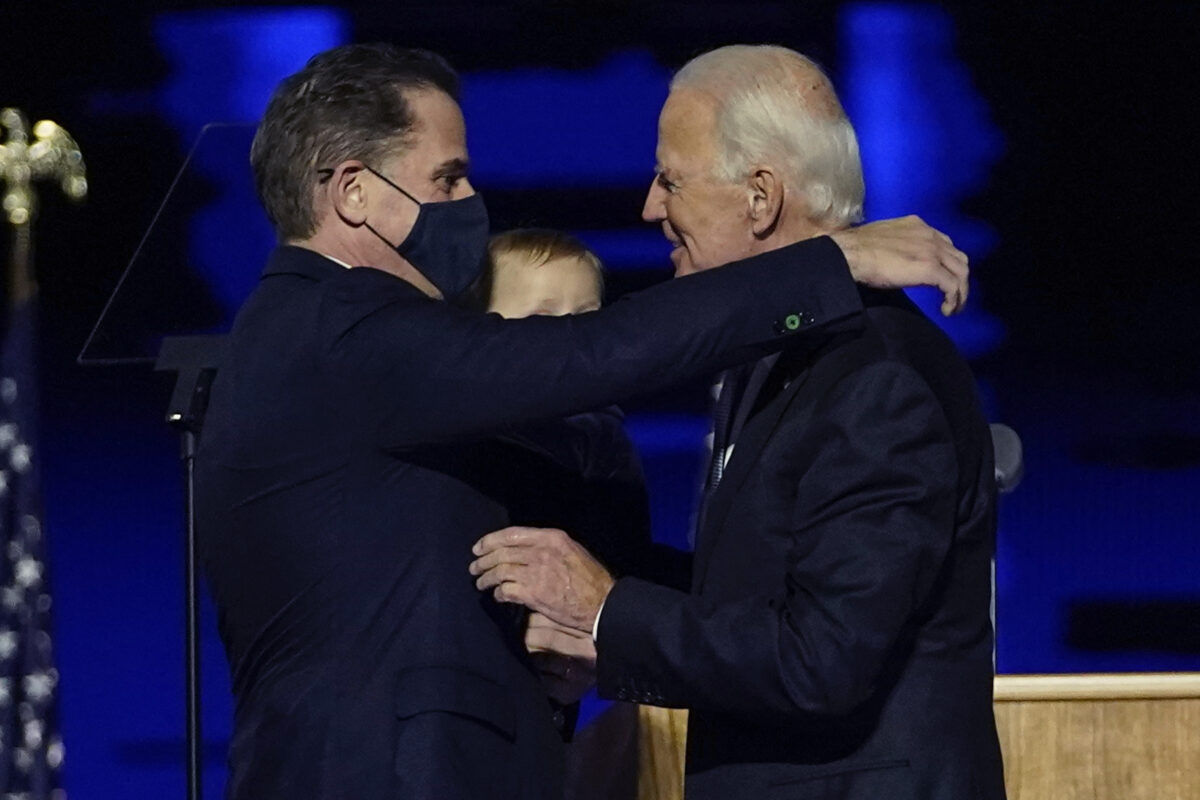 Hunter Biden's overseas business dealings have long drawn scrutiny, both because some of his business partners have gotten into legal trouble and because he undertook the dealings while his father was first-in-line to the presidency.
Hunter Biden was on the board of Ukrainian energy company Burisma Holdings and also dealt with Chinese officials and companies, primarily through an investment fund called Bohai Harvest that he co-owned.
Both Hunter Biden and his father have repeatedly insisted that he did nothing wrong, even if the appearance of a conflict of interest was apparent. "I think that it was poor judgment on my part," the younger Biden said last year, as he changed his answer when asked if he ever discussed his dealings with his father.
Tony Bobulinski, one of Hunter Biden's former business partners, said in October that he discussed a deal with a Chinese energy conglomerate with Joe Biden.
Johnson and Grassley have been probing the Biden family dealings for about a year. They said last week that lawyers for Hunter Biden and James Biden "have refused to cooperate" with the committees that they chair.
An attorney who has represented Hunter and James Biden didn't respond to inquiries.