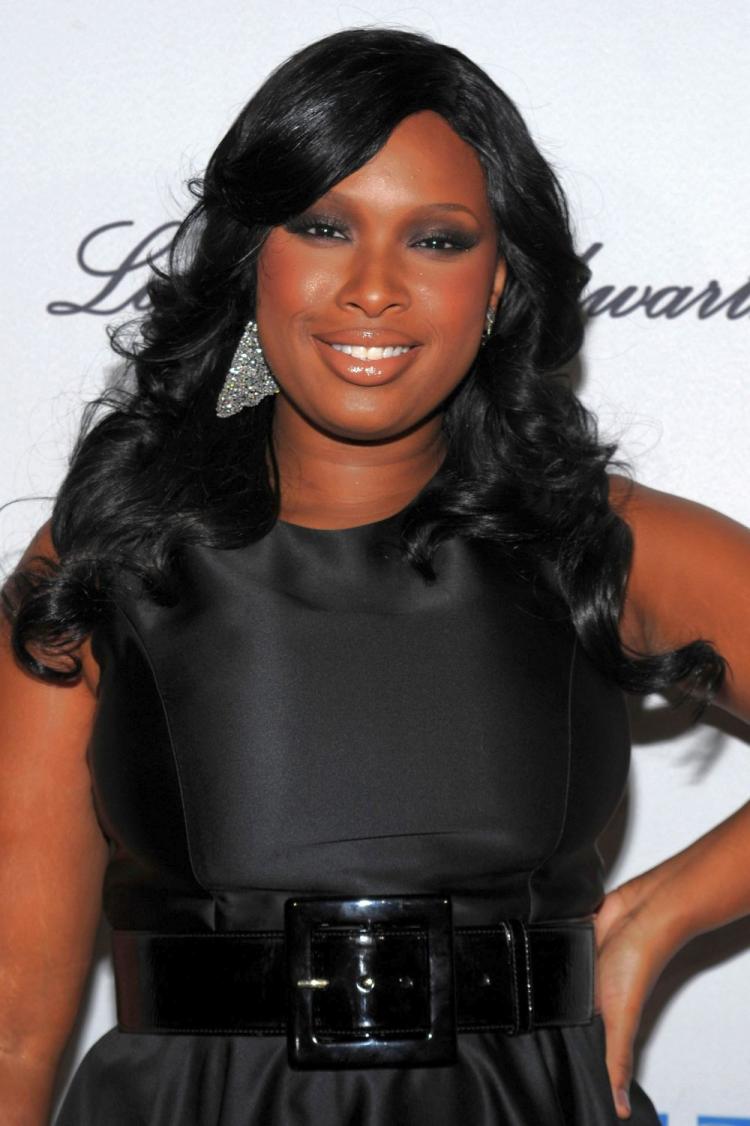 Jennifer Hudson to Portray Nelson Mandela's Wife
Academy award winning actress Jennifer Hudson will star in the upcoming "Winnie," portraying Winnie Mandela, the wife of former South African president Nelson Mandela. The picture is being directed by Darrell J. Roodt ("Cry, The Beloved Country") and will shoot on location in South Africa. Academy Award winner Morgan Freeman will play Nelson Mandela. In a statement Hudson said, "Winnie Mandela is a complex and extraordinary woman and I'm honored to be the actress asked to portray her. This is a powerful part of history that should be told."
Documentary Contenders for Oscar Whittled Down
The Academy of Motion Picture Arts and Sciences announced the semi-finalists for the Academy Awards feature documentary category on Wednesday. The list of 89 previously qualifying films has been whittled down to 15. Still racing for the Oscar are "Food, Inc.," "The Beaches of Agnes," "Garbage Dreams," "The Cove," and "Soundtrack for a Revolution," to name a few. Just as noteworthy, perhaps, are some well-known titles that did not make the cut including, Michael Moore's "Capitalism: A Love Story." The final nominees for the 82nd Academy Awards will be announced on Tuesday, February 2.
Upcoming Commercial Reunites The Griswolds
HomeAway—a vacation rentals company—is reuniting the stars of the 1980s hit "National Lampoon's Vacation" (and its sequels) in its upcoming ad campaign. Actors Chevy Chase and Beverly D'Angelo will reprise their roles as the calamity-prone parents of the Griswold family. The commercial will debut in February during the Super Bowl. Even a replica of the family's famous car will appear in spots, according to reports.
Environmental Award Gala to Honor Huffington, Chopra
Oceana's upcoming Partners Award Gala will honor the efforts of Ariana Huffington, editor-in-chief of "The Huffington Post," and Deepak Chopra, the founder of Chopra Center for Wellbeing. The awards ceremony will take place on November 20 in Los Angeles. Among the event's celebrity guests will be Harrison Ford, Morgan Freeman, Ron Howard, Robert Redford, and Sting. Oceana is a non-profit organization dedicated to preserving and protecting the world's oceans.
Nicole Richie Hospitalized
Reality star Nicole Richie was hospitalized this week with pneumonia. The actress and daughter of musician Lionel Richie gave birth to her second child just a few months ago. Some days ago, the paparazzi target was granted a restraining order against two photographers. Reports indicate that Richie is being treated at Los Angeles's Cedars-Sinai Medical Center and is doing well.
Compiled by Barbara Danza, Epoch Times Staff