British sisters Sarah and Katrina from Leeds in West Yorkshire faced a heartbreaking scenario. Katrina was expecting a baby, but the sisters had just learned that their mother, Joanne, was not expected to live to meet her grandchild. Joanne had terminal lung cancer, but the sisters didn't give up hope.
They concocted a magical way for their loving mom to be involved in the birth of her grandson.
After being told their mother had terminal cancer, they planned a special way for her to still be involved in her grandson's birth.

Posted by ITV News on Monday, June 6, 2016
As her due date arrived, Katrina and her partner, Danny, welcomed a beautiful baby boy. Sarah captured the emotional family union in a sweet video that she later shared on YouTube.
"Due to our mom being diagnosed with terminal lung cancer," Sarah explained, "just a couple of months before, my sister found out she was pregnant [and] made an incredible decision."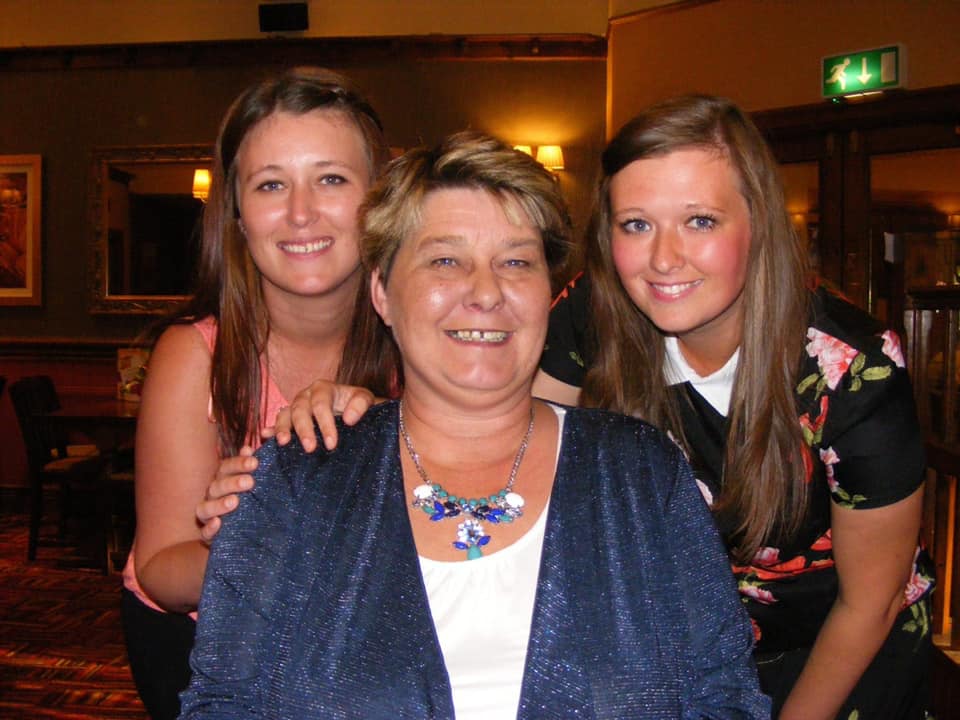 "Wanting our mom to have an important part in the grandchild she would never meet's life," Sarah continued, "my sister decided my mom was to choose the name and was to tell it to me just before we had to say goodbye to her."
Katrina and Danny wanted their baby's name to remain a secret until the day he was born. That way, "Nanna Joanne's" presence would be felt strongly, and for all the right reasons, on the day when she would be missed so much.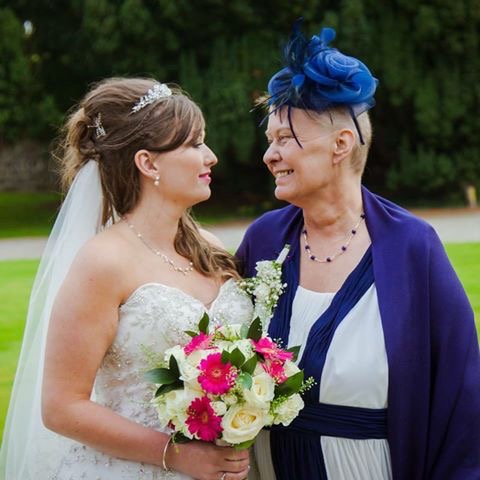 "His name is a secret I have been keeping for the last six months," Sarah revealed.
The little boy was born on a Friday to two elated parents and a delivery room full of smiling faces. "It was time to reveal all," Sarah said, "and the beautiful little boy entered our world. The delivery room was filled with our mom's things and pictures so she felt close to us and everything was perfect."
One year ago today we made a VERY special vlog .. it was the first one of ours to go viral and we couldn't be prouder!! https://www.youtube.com/watch?v=QSt6Mur8d1I

Posted by The Ingham Family on Saturday, May 13, 2017
Sarah had decided upon an adorable way to introduce the new parents to their baby's name for the very first time; she had his name printed on the back of a baby onesie. But that wasn't all.
As Katrina and Danny unwrapped their sweet gift, they discovered an additional surprise. A message from Katrina's late mom was embellished on the front of the onesie: "My name was handpicked by my Nanna Joanne in heaven," it said.
Katrina and Danny were overwhelmed, but they still had the most important job of all left to do. They had to reveal the baby's name!
Danny gently turned the onesie around to reveal the name that Sarah and Katrina's mom had chosen for her baby grandson. They finally learned his name after six months of waiting and wondering: "Harrison."
"Welcome to the world baby boy," Sarah later wrote, "we love you so much already. And a huge congratulations to my sister Katrina and Danny. You did amazing!"
The delivery room was filled with Joanne's trinkets alongside a framed photograph, reported ITV News, which covered the sisters' touching story. "She felt close to us," Sarah said.
View this post on Instagram
Comments on Sarah's emotional video have since been disabled, but according to the Huffington Post, words of love, support, and encouragement flooded in after the video was shared online.
"What a beautiful way to reveal the name," wrote one touched viewer. "Your mom would be mega proud, she will be watching over him and you all forever!"
View this post on Instagram
"So beautiful," agreed another, "and brought tears to my eyes! After everything you've been through, I'm so so happy for you all to have the wonderful gift of Harrison."
A wonderful gift indeed, and a fitting tribute to Nanna Joanne.