An Indiana grandfather fought off a man who burst into his apartment and tried to kidnap his granddaughter.
The grandparents were asleep in June when the intruder burst into the apartment and told the 6-year-old's grandparents: "You have my daughter."
"I was nervous, very nervous. I was shaking so bad," Patty Roth, the girl's grandmother, told WXIN. Her husband fought Benjamin Dillon off, forcing the intruder out of the apartment until the Lebanon Police Department arrived.
Officers were forced to use a taser multiple times because Dillon became aggressive, according to a police report obtained by WTHR. It said Dillon was found outside "shirtless and very agitated, claiming a little girl in the apartment was being raped" and "that the little girl was his daughter."
"I don't understand why he picked our apartment. I'll never figure that one out," Roth told WXIN. I hope he gets the help he needs and I hope he gets himself back on his feet."
She said he would be sorry if he ever returned to the apartment.
According to jail records, Dillon was charged with burglary, intimidation, criminal mischief (breaking and entering), residential entry, disorderly conduct, and resisting law enforcement. The disorderly conduct and criminal mischief charges were dropped during his first court appearance and he was let out on $25,000 bail.
But Dillon was re-arrested on June 5 for violating his bail and is still being held.
Police described him as a white male, 38, with blonde hair and blue eyes.
A Boone county man is accused of trying to abduct a girl from a strangers apartment. She's ok. He faces criminal charges @WTHRcom pic.twitter.com/uQyd3IeafX

— Rich Van Wyk (@VanwykWTHR) June 11, 2019
Dillon Says It Was 'A Big Misunderstanding'
Dillon later spoke from his jail cell, claiming he didn't break into the apartment.
"I know I physically fought with police officers but I never physically broke into the place," he told WTHR.
He said he thought his daughter was in the apartment complex.
"I was under the impression that maybe my daughter might be over there in that apartment complex," he said. "I asked if there were children present."
Dillon said he didn't resist arrest. He said he was sorry for how things transpired.
"I am truly sorry for coming to your apartment door, for waking you up," Dillon said. "I know I didn't kick your door in. It's a mistake."
Dillon, who had already been charged with drug crimes, said he's entered rehab. It wasn't clear when his next trial date is.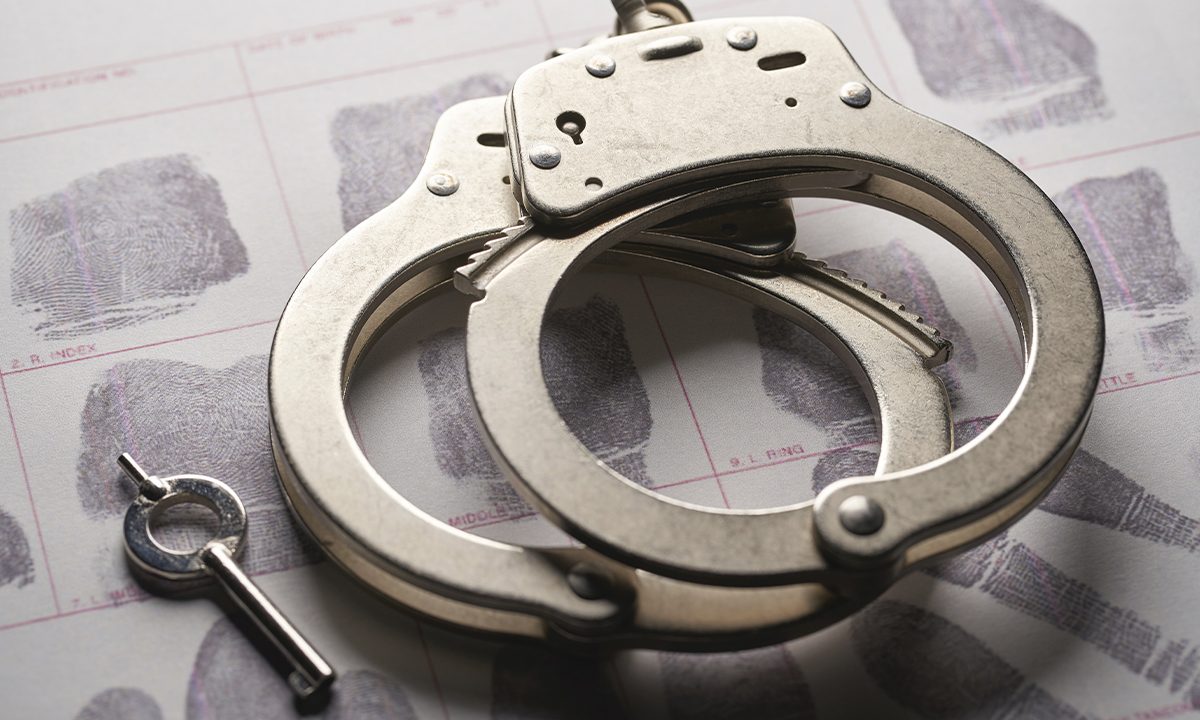 Violent Crime Down
Crime declined in the first half of 2018 compared to the first half of 2017, the FBI said in February.
Preliminary statistics show nearly all offenses in the violent crime category declined. Robbery offenses decreased 12.5 percent, murder and non-negligent manslaughter offenses decreased 6.7 percent, and aggravated assault offenses declined 2 percent, the agency said. Rapes, however, increased by 0.6 percent. When comparing data from the first six months of 2018 with the first six months of 2017, all property crime categories showed a decrease. Burglaries were down 12.7 percent, larceny-thefts decreased 6.3 percent, and motor vehicle thefts declined 3.3 percent.
The report contained data from more than 14,000 law enforcement agencies nationwide that voluntarily submitted crime data to the Uniform Crime Reporting (UCR) Program.
The full 2018 crime report will be released later this year.
"Figures used in this Report were submitted voluntarily by law enforcement agencies throughout the country. Individuals using these tabulations are cautioned against drawing conclusions by making direct comparisons between cities. Comparisons lead to simplistic and/or incomplete analyses that often create misleading perceptions adversely affecting communities and their residents," the FBI stated.
"Valid assessments are possible only with careful study and analysis of the range of unique conditions affecting each local law enforcement jurisdiction. It is important to remember that crime is a social problem and, therefore, a concern of the entire community. In addition, the efforts of law enforcement are limited to factors within its control. The data user is, therefore, cautioned against comparing statistical data of individual agencies"