Four freshman Republican state lawmakers have introduced a package of proposals that could significantly change how elections are run in the Grand Canyon State.
Arizona state Reps. Liz Harris, Justin Heap, Rachel Jones, and Austin Smith intend to greatly restrict eligibility to vote by mail and do away with expansions to early voting.
They hope to return the state to in-person election-day voting on paper ballots that are to be hand-counted—no more electronic scanners or voting machines.
"When I first ran for state rep. in 2020, I heard President Trump warning about the potential for fraud in the mail-in ballot system," Harris, a successful real estate broker and mother of three, told The Epoch Times.
"I thought at the time he must be talking about someplace like Pennsylvania. After all, Arizona had decades of mail-in balloting experience. We've perfected the process.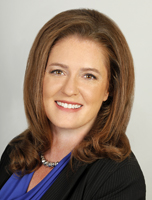 "Back then, I had no idea what was really going on behind the scenes, but my eyes were soon to be opened. Mail-in voting is a huge problem in Arizona."
When Harris lost her first bid for the legislature in November 2020, she began to study the state's voter rolls. She joined a group of citizen canvassers who knocked on tens of thousands of doors comparing the information they garnered in the field with the data recorded on the state lists.
"We found that in one of every five cases, the two sets of data did not match. The official lists were full of errors and irregularities. It was the perfect environment for the creation of phantom voters," she said.
"Phantom voters" are those names that are listed as having cast ballots from invalid or nonexistent addresses.
"I discovered such fraudulent votes could be going to Democrats and Republicans. It was then and there that I committed myself to fight for free and fair election until the day I die," Harris said.
Smith, 26, is a cattle rancher and Turning Point USA activist.
"Following the disaster that was the year 2020 and 2021, I felt strongly that Arizona and the country I grew up in were getting close to being unrecognizable. … We need Arizonans who recognize just how high the stakes are this far in the game," he said in an online statement.
Jones, a homemaker turned first-term state representative, said in an internet post that she became very concerned about the direction that the nation was beginning to go in after the 2020 election.
She said she wants to "try and do some good and get things going in the right direction."
Harris said she and her colleagues are under no illusion about the intensity of the opposition coming against their legislation.
The group's proposals were attacked in an alert called "Democracy Docket," a newsletter founded by the nationally known Democrat election strategist Marc Elias.
"Not only do we have to fight the Democrats, but we have to overcome the resistance of Republican legislators who don't want to see change," Harris said.
"Then, there's Gov. Katie Hobbs and her veto pen."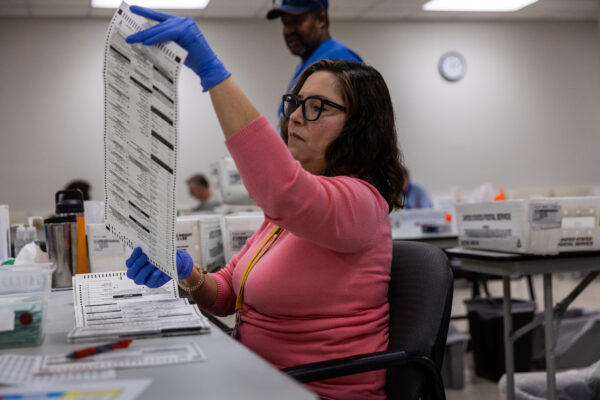 The state House of Representatives and Senate are controlled by Republicans by a one-seat margin in each chamber, making passage of the reform bills a daunting task in a state where a two-thirds majority in both houses is required to override a governor's veto.
"To be successful, we need to win over public opinion," Harris said. "That's something hard to accomplish, given the lack of truthful media in our state."
Another obstacle to reform is that, according to public opinion surveys, the majority of the state's voters, like those across the nation, strongly favor mail-in voting because it's convenient.
According to the state website azcleanelections.gov, in the 2020 presidential election, 89 percent of Arizona voters cast their ballots early—the vast majority doing so by mail.
Conflicted Electorate
Polls have also shown that the majority of American voters strongly favor increased ballot security in order to achieve better election integrity.
Yet a majority of respondents believe that mail-in ballots are one of the prime sources of election fraud.
When asked how the reformers will deal with such a conflicted electorate, Harris said, "We must get the truth out about mail-in voting the best we can.
"We are not helped by our courts where, despite mounds of evidence, the judges won't hear the cases based on their merits.
"And, of course, the Arizona press amplifies every election integrity case that is thrown out of court.
"If our people properly understood all the flaws and vulnerabilities of mail-in voting, I believe they would not be so much in favor of it."