Several Republican senators are calling for a special counsel to investigate Joe Biden's son, Hunter Biden, over allegations surrounding the family's business dealings overseas.
Republicans and President Donald Trump have focused on the business dealings of the Bidens while the Democrat was vice president, asserting that he may have engaged in an influence-peddling scheme to enrich his family. They have cited data apparently sourced from a laptop that allegedly belonged to Hunter Biden, which included an alleged message from a Ukranian gas executive to Hunter saying that he would meet the former vice president in Washington in April 2015. Biden's campaign denied a meeting took place.
Other than the emails, an eyewitness, Tony Bobulinski—a former business partner of Hunter Biden—said at a press conference on Oct. 22 that he would turn over several cellphones to the FBI, while telling news outlets that there was a deal outlined between state Chinese energy firm CEFC and the Biden family.
Sen. Josh Hawley (R-Mo.) said a special counsel might be needed to keep an investigation going whether President Trump wins another term in November or whether Joe Biden wins.
"I certainly think it should be investigated, and I think a special counsel may well be warranted," Hawley said, according to the Washington Examiner. "My bottom line is I think the investigation needs to continue uninterrupted. So if it takes a special counsel to do that, then I'd be for it."
Senate Finance Committee Chairman Chuck Grassley (R-Iowa) said that the Department of Justice should investigate.
"I think we've got enough proof of everything that's bad that they've done, and I think what we need is the FBI and the Department of Justice to do their job," he told the publication. "I've studied this thing long enough. You don't need a special counsel. Just go with the normal process."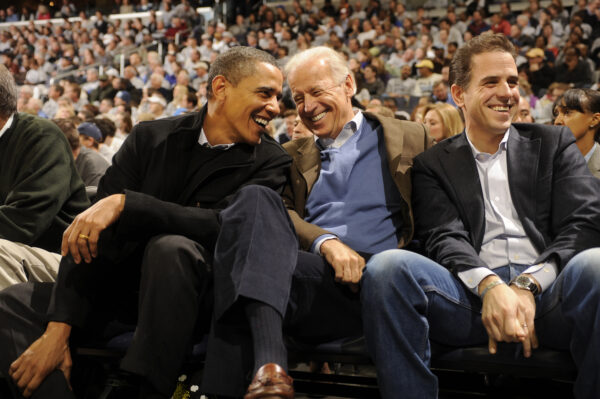 Sen. John Cornyn (R-Texas), a member of Senate Majority Leader Mitch McConnell (R-Ky.)'s leadership team, told the Washington Examiner that special counsel could be needed. "Well, I think I'm not a big fan of special counsels, but I'm worried if Trump loses the election, then that will all be just swept under the rug," he said.
Sen. Ron Johnson, chairman of the Homeland Security and Governmental Affairs Committee, has told news outlets that his committee is investigating the emails.
"I'm not a fan of special counsels. In this case. It might be the only solution to make sure that we finally get to the bottom of this," Johnson told the Washington Examiner. "Again, it all depends on the election result, but that might be appropriate in this situation."
Last week, Bobulinski said he had been sent a copy of the email published last week by the Post, which detailed proposed payout packages and equity shares. Hunter Biden and his associates brought him into the deal to serve as the CEO of SinoHawk LLC, a business entity created to formalize the Biden-CEFC investment partnership, Bobulinski said, adding that the family introduced him to Joe Biden and discussed plans for a partnership with a Chinese energy firm.
The Biden campaign told Fox News on Oct. 25 that he "never had a meeting" with Burisma executive Vadym Pozharskyi in April 2015 in Washington. Pozharskyi's alleged email to Hunter Biden read: "Dear Hunter, thank you for inviting me to D.C. and giving an opportunity to meet your father and spent [sic] some time together. It's realty [sic] an honor and pleasure," according to the Post.