Commentary
Until I was about 8, I lived a few blocks away from New York's Museum of Natural History.
I would go there often with my father, to tour the exhibits and because he, a radiologist, volunteered at the museum to help authenticate their antiquities through radiocarbon dating that had just recently been developed.
He's long dead, but I can conjure the image now—him taking my hand as we climbed the steps past the massive statue of Teddy Roosevelt on horseback.
That statue, soon to be removed to an unspecified location, loomed large in my early childhood, much larger than the Statue of Liberty that I can recall visiting but once until adulthood. The Roosevelt statue was New York to me.
I guess it also became a symbol of time well spent with my father when I was a boy. As a doctor, he was a busy man and didn't have time for a lot of the father-son outings we both enjoyed.
I also remember looking up at the Native American—or Indian as I would call it then—and African figures who flanked the rough and ready president. I can't recall thinking of them as lesser—or having what might be construed as nascent racist feelings toward them—but saw them as powerful, almost magical, mysterious humans far away from my constrained urban life and, hopefully, to be emulated someday in a distant and more adventurous adulthood.
Indeed, the entire museum was a land of mystery with its giant squid on the ceiling competing with Tyrannosaurus Rex for the most extraordinary animal one could ever imagine.
I didn't know much of Roosevelt, except that my father told me he was responsible for our national park system, places of wonder known only to me by the magnificent dioramas in the Hall of North America. My father, who had been to some of them, assured me they were as magnificent as their representations. (I wanted to go and, eventually, did, though there are still many I haven't seen.)
Growing up in New York, I always had black and Puerto Rican friends. Some of them would come to the Museum of Natural History with me. We were freer than kids are these days. Sometimes we would go to the Metropolitan Museum of Art too, and play hide-and-seek in the Egyptian pyramid exhibit until the guards kicked us out.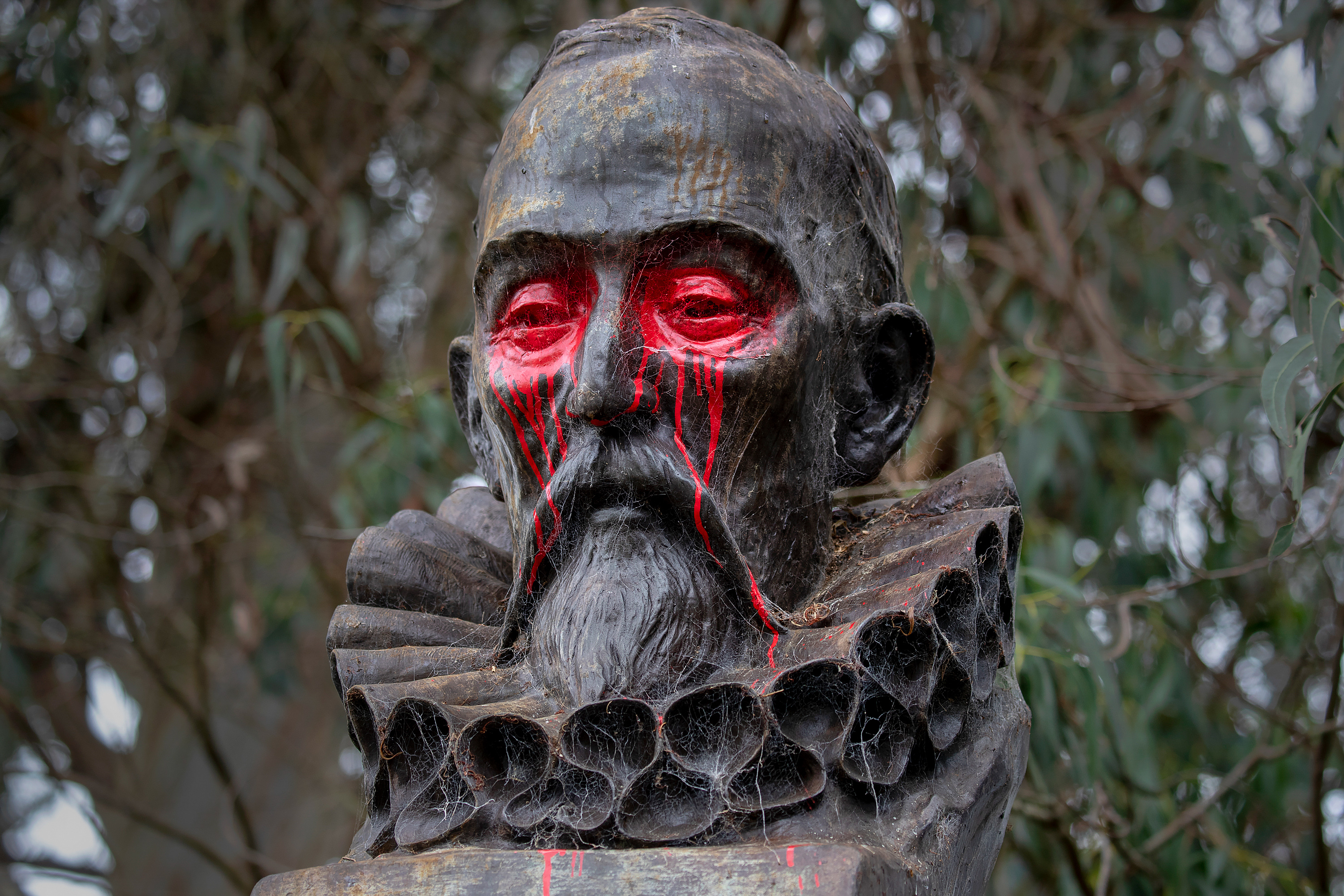 Maybe I was unconscious, but I can't remember racism figuring into those excursions in any way. But I do remember all of us pranksters pretending to pull the tail of Teddy Roosevelt's horse and similar wisenheimer activities that befit 8- or 9-year-olds.
But the last thing we would have thought of doing was to deface a monument—or to destroy one?
Was it an age of innocence? Possibly. Or possibly it's now, in a different and more tragic way, augmented by weak leaders unable or unwilling to stop the carnage.
Sure, I eventually came to know Roosevelt was a more complex character than just a goody-goody conservationist with exotic friends. There were, shall we say, imperialist overtones.
But bad as they may be, is that a reason to excommunicate him from his place in front of one of America's iconic museums, a place his activities and interests merited far more than any other president?
Actually, I think it's insulting, removing statues like Roosevelt's—insulting to blacks, whites, and everyone else. Unless we're truly imbeciles, all of us know life is complicated, and few people are pure. In fact, no one, as far as I can tell, is pure, at least no one I've ever met.
Also, we all know, unless we're imbeciles, there are different standards for every era of history. Learning to understand that is part of a basic education, an education, I am sad to say, that has been sorely lacking in our society of late.
Now, of course, I can understand certain Confederate statues should go, but in a world where numbskulls are desecrating a statue of Cervantes—who not only was one of the greatest authors in history, but also the possible progenitor of the novel form itself and himself a former slave—you know things have not only gone off the deep end, they're headed for the bottom of the Mariana Trench without an oxygen tank.
So when I heard Roosevelt's great-great-grandson supported the removal of the statue, I felt depressed. I don't know if his stance was moral narcissism or virtue signaling or what it was, but it was really, really sad.
New York will never be the same.
I wonder what my father would have thought.
Roger L. Simon is an award-winning author, Oscar-nominated screenwriter, and co-founder of PJ Media. His most recent books are "I Know Best: How Moral Narcissism Is Destroying Our Republic, If It Hasn't Already" (non-fiction) and "The GOAT" (fiction).
Views expressed in this article are the opinions of the author and do not necessarily reflect the views of The Epoch Times.