Nuclear weapons concerns include their mere existence, their possible use, and state of the people who control them. These are what Epoch Times reporters from New Zealand to Sweden discovered when they asked locals:

Tranas, Sweden
Soren Ragnarsson, 67, Retired Industrial Painter
Usually, I do not think much about it. I was more worried when I was younger. At that time we got a lot of brochures in the mail about how dangerous it was. And since we didn't know much about it then, we were a little scared. Anyway, you can't rely on how other countries handle their security, though.

Bucharest, Romania
Constantin Dinculescu, 76, Retired Teacher
I do not have a concern about nuclear weapons for two reasons. If there is a real problem about them, I can do nothing to stop it, anyway. And, the second thing is that it is not an issue I am afraid of.

Auckland, New Zealand
Gary Willard, 60, Radio Host
I'm not so concerned about them as I'm concerned about the people who have control of them. I think our world is run by people who are not quite sane. There is a good sign that that's changing as consciousness rises across the planet. People are becoming intolerant of our leaders, particularly with the Occupy Movement spreading across the planet.

Dubai, United Arab Emirates
Jekah V. Carillo, 22, Audio Engineer
My two main concerns about nuclear weapons would be the environmental issues, and the social issues. Environmental issues, I'm talking about nuclear weapons, and obviously this would have an effect on nature. Social issues, I'm talking about people, us, our kids. Usually our kids because whatever we do now, it will take an effect on the future, so these are my main two concerns.

Brooklyn, New York, USA
Sasheer Zamata, 25, Actor
My greatest concern when it comes to nuclear weapons is that countries have them and could possibly use them. It's a scary idea that that could be the next step to how we fight other people, and I don't want to be around if that's going to be the case. I don't want to be a victim to that.

Medellín, Colombia
Yojan Adolfo Botero Gómez, Electronic Engineer
It is very disturbing to me that emerging nations have access to nuclear weapons development since the destructive power of these should not be in the hands of leaders with political precepts, religious or moral, that can be above the damage that it can cause humanity. Recent occurrences like the tsunami in Japan and other accidents like the one that occurred in central Russia in Chernobyl, let us know that mankind is not able to respond to a nuclear catastrophe, and much less minimize its consequences.

Palmwoods, Australia
Gary Powell, 70, Naturopath
[My greatest concern is] the fact that they exist, and the fact that the U.S. is looking for an excuse to use them every five minutes.

Lima, Peru
Teotista García, 41, Secretary
Nuclear weapons do much harm to humanity. The great powers are generally those that manufacture such weapons, and I think that when countries that produce them are an authoritarian regime then there are even greater risks and dangers to humanity. I disagree with the manufacture of nuclear weapons.

Las Palmas de Gran Canaria (Canary Islands) Spain
Ioana Sas, 32, Chemical Engineer
Nuclear weapons are not good at all; they're something that can destroy everything. The problem with these weapons is who has the power to manufacture, refine, and sell them. I think that they should be banned, and then many of the tensions and conflicts between countries would disappear.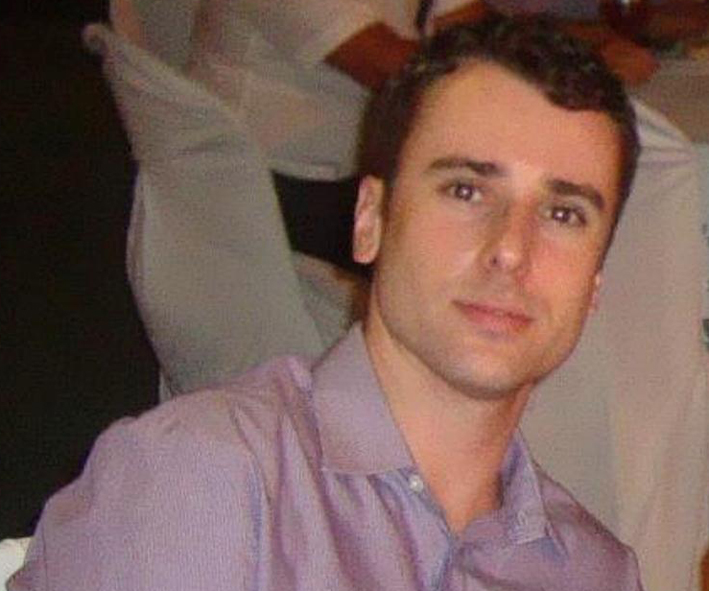 Itatiba, São Paulo, Brazil
Marcus Vinicius Cyrillo, 49, Artist
People my age today, have become accustomed to meaningless threats of a nuclear weapon explosion. At 14, I lived in fear that I might die because someone dropped an atomic bomb. Nuclear weapons had made young people lose their sense of living, because they could not defend themselves. … There is a satire on the movie "Blast from the past." Today, there are nuclear weapons much more powerful than the atomic bomb. But people are more "numb" over the issue. Like "the end of the world" now in 2012 is not as scary. I believe the world will return to live normally after December 21, 2012.
Look for the Global Q&A column every week. Epoch Times correspondents interview people around the world to learn about their lives and perspectives on local and global realities. Next week's global question: "If you had to dramatically cut the budget of one government ministry, which would it be?"