Recently, The New Yorker interviewed a wealthy Chinese student, Zhuo Wei, who stars in the reality show "Ultra Rich Asian Girls."
Every time Zhuo opened her mouth, she would mention a luxury designer brand: "A maid's monthly wages … were probably the price of a pair of Roger Vivier satin pumps. A night out can cost half a suede Birkin bag … in March, she'd spent more than two Fendi totes—around four thousand dollars—on drinks."
When netizens in China said she was showing off, Zhou said that's just how she lived.
But as a Chinese living in the United States, when I read high-profile reports like this, which seem to show just how wealthy the Chinese people are supposed to be, I sometimes don't know whether to laugh or cry.
Buying Up Overseas Real Estate
A recent article in Bloomberg said that Chinese people are spending large sums to buy houses in Canada. Quoting an estimate by the National Bank of Canada, Chinese invested about CA$12.7 billion ($9.7 billion) in 2015 to buy real estate in Vancouver, which amounted to 33 percent of the total real estate transactions in the area. At the same time, in Toronto, Chinese spent about CA$9 billion, amounting to 14 percent of total real estate transactions there.
Most Chinese buyers pay all cash. Not only has this pushed up home prices and triggered complaints from local residents, it's also pricked the ears of Canadian law enforcement. Canada's mortgage and housing businesses recently stated they would cooperate with police to track money laundering activities, and work with tax authorities to collect data on foreign real estate buyers. Overall, the government is investigating foreign capital inflows into the Canadian housing market.
Meanwhile, Chinese have also funneled money into the U.S. real estate market, which has also led to a response from U.S. law enforcement. According to data by the National Association of Realtors, Chinese spent $28.6 billion in U.S. real estate between March 2014 and March 2015, making them the largest category of international buyers. About 70 percent of Chinese buyers paid all cash, again triggering interest from money laundering authorities.
Chinese Tourists Spending Big
Another astounding figure is the annual sums spent on overseas consumption by Chinese tourists. According to recent data by the World Travel and Tourism Council, in 2015 Chinese tourists spent in the range of US$215 billion outside China. This was 53 percent higher than in 2014.
Thanks to Chinese tourists, Japan's land prices have also risen for the first time in eight years. Recent data released by Japan's Ministry of Land, Infrastructure, Transport and Tourism said Japan's land prices rose 0.1 percent in 2015—the first increase since the 2008 global financial crisis and the third increase since the Japanese real estate bubble burst in the early 1990s. The main reason for the price rise was an increase in land demand for hotels and shops caused by foreign tourists, especially from China. Land prices in Ginza and other prime commercial districts frequented by tourists saw a double-digit rise. Tokyo's commercial land prices rose 2.7 percent on average. Land costs in the central business districts of Osaka and Nagoya saw similar gains.
China's economic growth is clearly slowing down, but the amount of money the ultra-rich are shipping out is speeding up.
China's 'One Percent'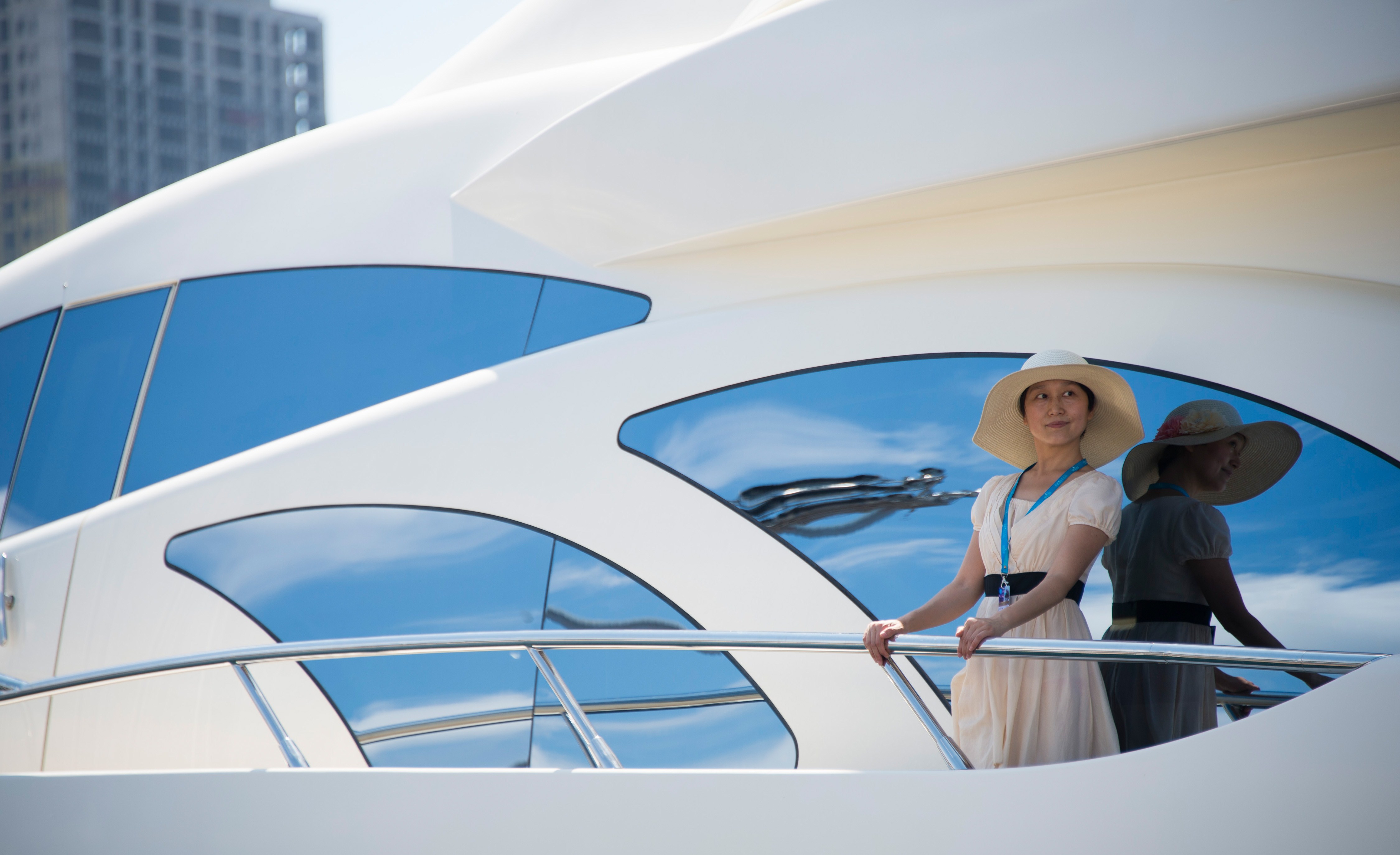 The conclusion of all this seems to be that Chinese people are so rich that they've significantly pushed up the Canadian and U.S. real estate prices, and even saved the weak Japanese real estate market. It seems like a startling realization. How could China accomplish such a thing? As a developing country with per capita GDP of less than $10,000, how can the Chinese people possibly come up with so much cash to spend overseas?
Americans also find it hard to grasp. "If Chinese people are so rich, why do we always see reports about poor people in China in newspapers and on TV?"
Chinese people are indeed rich—but only a small group of them. China's income and wealth inequality is actually worsening. According to the 2015 People's Livelihood Development Report, published by Beijing University, the top 1 percent of households in China control about one-third of the national wealth.
The bottom 25 percent of households hold 1 percent of the national wealth. From education to health care, inequality in Chinese society is getting worse.
When reading the reports about how much money ultra-wealthy Chinese are taking out of the country and spending overseas, compared to the real situation for average people, it's no surprise that regular Chinese people like myself will be unsure whether to laugh or to cry.
Xinlu Duwu is a popular Chinese blogger who lives in the United States and is a lawyer by day. This is an abridged translation of a Chinese article posted on her personal blog.