Sponsored Content
Even though travel restrictions are now laxer compared to previous years, many are still apprehensive about hopping on planes because airline tickets are also rising at a rapid pace. As much as everyone wants to partake in "revenge travel," it's not just economical at this point, what with the prices of goods and fuel rising, too.
Still, there's a way to score deals on airfare tickets. Services like Dollar Flight Club scours the internet for deals 24/7, so you can start crossing out your travel bucket lists without putting a major dent in your wallet. From today until June 30th, you can grab a Premium Plus subscription to the service and gain five entries to a raffle that gives you a chance to win $5,000 toward flights, hotels, food, adventures, and more.
Dollar Flight Club is a flight deal alert service that sends the best flight deals straight to your inbox. With a Premium Plus subscription, you get access to all the best flight deals they can find in business, premium economy, and economy class, including domestic and international deals and mistake fares from your home airports.
Trusted by over 1 million members worldwide and rated 4.4 out of 5 stars on TrustPilot, the service helps members save up to $2,000 on every adventure they go on. For an idea of how much you can save, their team has scored these deals in the past: a $330 roundtrip flight to Madrid, a $1710 roundtrip business class flight to Casablanca, and a $439 roundtrip premium economy flight to Panama.
The savings don't stop for flights, too. Members also get to enjoy perks and discounts of up to 50 percent from DFC's partners, including Babbel, Acanela Expeditions, Huckberry, and more. You'll even receive insightful travel tips from experts, so you can travel smarter.
Usually retailing for $1690, you can get a Dollar Flight Club Premium Plus+ subscription for only $99. A purchase also earns you five entries to win $5,000 you can use toward flights, hotels, food, and tours. The raffle ends on June 30th, so you better hurry!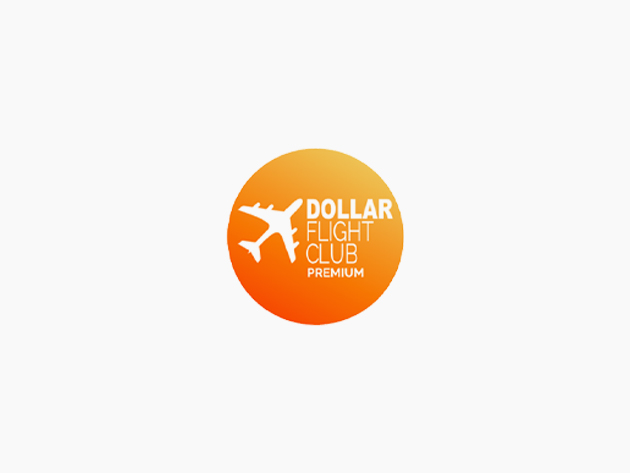 Dollar Flight Club Premium Plus+ Lifetime Subscription (Save up to $2,000 on Business, Premium Economy, & Economy Class Flight Deals) – $99
Prices subject to change.