PARIS—A memorial is being held at a square in the eastern French city of Strasbourg to remember the four people who were shot dead and the dozen who were wounded by a gunman several days ago.
The gathering on the morning of Dec. 16, was in Kleber Square by the city's famed Christmas market, near where the gunman opened fire on the evening of Dec. 11.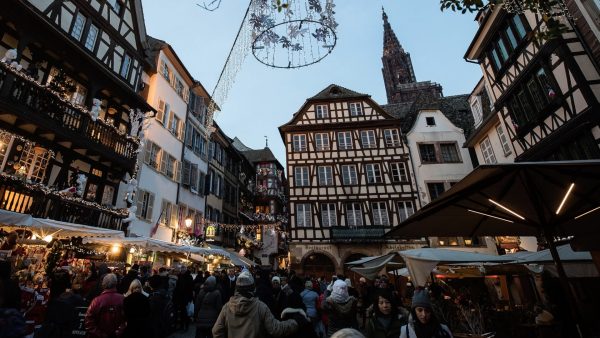 French authorities launched a massive manhunt after the attack that ended on the night of Dec. 13, when the main suspect, Strasbourg-born Cherif Chekatt, 29, was killed in a brief gun battle with police after being on the run for 48 hours, police sources said.
Chekatt was killed in the Neudorf/Meinau area of Strasbourg shortly after a major police operation was launched about 2 kilometers (1.2 miles) from where he launched his initial attack.
Interior Minister Christophe Castaner told reporters on Dec. 13 that three police officers came across a man they believed to be Chekatt and moved to arrest him.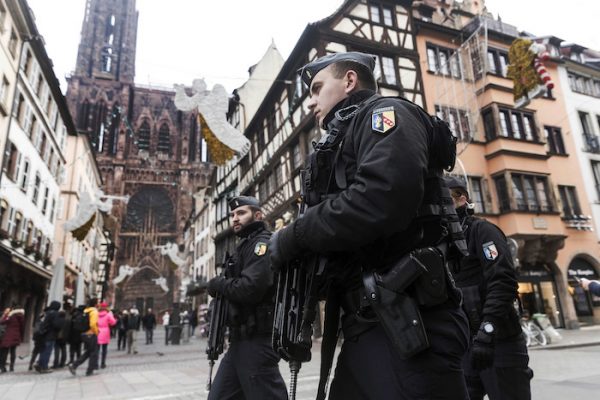 He turned to fire on them and they shot and killed him, Castaner told reporters.
"I think it will help to get back to a life that I would describe as normal," Strasbourg Mayor Roland Ries told reporters after news broke that Chekatt had been killed.
"With the death of this terrorist … citizens, like me, are relieved," he said.
What Happened on the Day of the Attack?
Chekatt opened fire in downtown Strasbourg on Orfevre Street around 8 p.m. local time, government authorities said on Twitter.
Part of the shooting took place in a Christmas market at Rue des Grandes Arcades before spilling into different streets in the city, Strasbourg Mayor Roland Ries said, according to reports.
Witnesses described shots and screams after the gunman opened fire.
"I heard two or three shots at around 7:55 p.m., then I heard screams. I got close to the window. I saw people running. After that I closed the shutters. Then I heard more shots, closer this time," said Yoann Bazard, 27, who lives in central Strasbourg, according to AP.
"I thought maybe it's firecrackers," he said, speaking by phone. "And then, as it got close, it was really shocking. There were a lot of screams. … There were police or soldiers shouting 'Get inside!' and 'Put your hands on your head.'"
Chekatt reportedly battled twice with police before fleeing the scene. A witness said Chekatt suffered a leg wound in the gunfight.
France was put on high alert in the wake of the shooting.
Authorities continue to investigate aspects of the attack.
Chekatt's parents and his two brothers, who had been held by police for questioning for several days, were released on Dec. 15.