A fundraising campaign for truckers in the Freedom Convoy 2022 has been Frozen by GoFundMe after it raised over CA$10 million (US$7.96 million.)
"This fundraiser is currently paused and under review to ensure it complies with our terms of service and applicable laws and regulations," reads a message placed at the top of the fundraising page.
The campaign was launched by two people who identified themselves as Tamara Lich and B.J. Dichter.
The review by GoFundMe appears to be focused on several areas: the identity of the fundraisers, use of the raised funds, and if the fundraising "reflects or promotes behavior in support of violence."
GoFundMe said the fundraising campaign didn't violate their Terms of Service in the perspective of promoting violence at the time of creation.
However, they're trying to ensure the funds will be used as intended.
"As the activity surrounding the protest evolves, we have been monitoring the fundraiser to ensure the funds are going to the intended recipients and that the fundraiser remains within our Terms of Service," GoFundMe said in a statement.
The fundraising platform is also collecting information from the organizer regarding the use of the funds.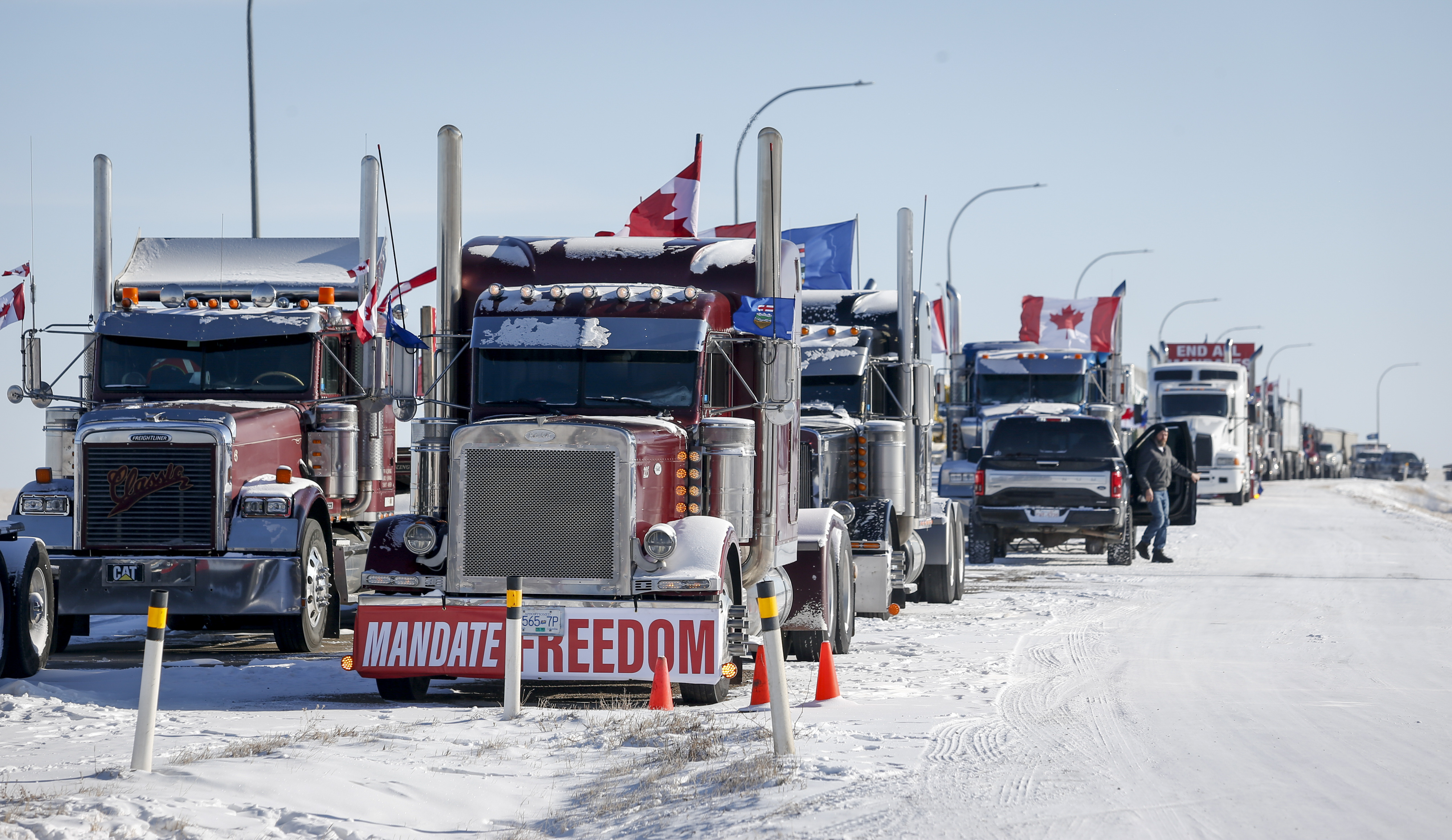 The organizers of the Freedom Convoy 2022 confirmed the fundraising campaign is part of their movement during a Thursday press conference.
Tamara Lich, one of the organizers of Freedom Convoy 2022, said that they have sent all information requested by GoFundMe.
"This morning our lawyer sent GoFundMe all the details that they have asked for. I am confident that GoFundMe now has all the information needed to immediately lift the suspension they put on our campaign," she said.
"I am hoping to hear from GoFundMe soon so that we can get the money to the truckers and keep our protest for freedom moving forward," she added.
The Epoch Times could not verify that Lich is the same person who launched the GoFundMe campaign.
GoFundMe confirmed Tuesday that the fundraising campaign created for truckers protesting against the various COVID-19 mandates and restrictions across Canada is the country's second-largest ever on its platform, with donations reaching over CA$10 million.
After the Public Health Agency of Canada's announcement that foreign truck drivers can only enter Canada if fully vaccinated starting Jan. 15, and the U.S. Occupational Safety and Health Administration (OSHA) announcing similar requirements starting Jan. 22 for non-U.S. national truckers crossing into the United States, thousands of truckers decided to protest and meet in Ottawa in an attempt to stop the mandates.
Truckers in west Canada started mobilizing on Jan 23.
As the record-breaking convoy passed through different cities, they were greeted with throngs of people cheering and holding Canadian flags, with some shooting off fireworks.
U.S. truckers started joining the protest soon after the creators of Freedom Fighter Nation, attorney Leigh Dundas and her personal assistant Maureen Steele, heard the news and started organizing in the United States.