Freelance Writer Yang Tianshui to Face Charges
April 26, 2006 12:00 am Last Updated: April 26, 2006 12:00 am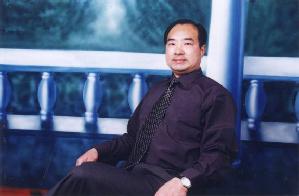 Mr. Yang Tianshui, a renowned feelance writer from Nanjing, Jiangsu Province, is facing charges for "subversion of state power" at the Zhenjiang City Procuratorate before the end of April, said Mr. Yang's attorney Li Jianqiang.
Police from Zhenjiang City began monitoring Yang closely on December 23, 2005. Yang was arrested on January 22 for "subverting state power." The case was sent to the procuratorate around March 20.
Li met with Yang at a jail in Zhenjiang last week. Li said that Yang appeared to be in good physical and mental condition. Yang said he was not aware of most of the "evidence" that incriminated him, and neither has he participated in the charged crimes. He said the charged crimes were fabricated.
Prior to this meeting, Li tried to visit Yang on January 14 but his request was denied because the case "involved state secrets."
Li said that as soon as he receives the subpoena, he would go to Zhenjiang again and prepare for the defense.
Yang's sister, brother-in-law, and friends are calling attention from the international community. They said this was another typical case that highlights the lack of freedom of speech in China.
Yang, 45, was born Yang Tongyan. He graduated from the history department of Beijing Normal University. In 1990, he was charged with "counter-revolutionary crime" and sentenced to 10 years in prison. From June 1990 to May 2000, he served at the Longtan Prison in Nanjing. After his release, he continued to work for democracy in China. In 2000 after his release, a court decided to strip him of all political rights for another four years. In May to June 2004, he was jailed for 15 days.
On December 24, 2004, Yang was taken away by the police while visiting friends in Hangzhou. He was later sent back to Nanjing and jailed for "inciting subversion of state power." With assistance from his friends from China and abroad, international media, and attorney Guo Guoting, Yang was released on January 24, 2005 "on bail awaiting charge."
At about 3:30 p.m. on December 23, 2005, when Yang returned to his residence with Hou Wenbao, they were surrounded by more than 10 plainclothes police and state security staff who had been waiting for them and were jailed. Hou was released the next day after several rounds of interrogation. Yang has been in detention since then.