To boost COVID-19 vaccination rates for the youngest Western Australians, the government is 'taking it to the streets' by offering free passes to the zoo or movies to each five to 11-year old who gets vaccinated during the school holidays.
Pop-up clinics are also coming to 11 sites including Rockingham Shopping Centre, which is offering free movie tickets and 2-for-1 choc bombs, and May Drive Parkland playground, where there will be a face painting fairy and garden games.
In Australia, 31.72 percent of young children are double-dosed, and about 30.5 percent have received two in Western Australia (WA).
Environment Minister Reece Whitby welcomed the collaboration with the state's biggest school holiday attractions, saying that a day out at the zoo is an excellent reward for 'rolling up'.
"Perth Zoo is one of Western Australia's most beloved attractions and I am so pleased we are able to offer children who get vaccinated at the pop-up clinic this school holidays a free entry pass to visit the zoo," she said in a statement.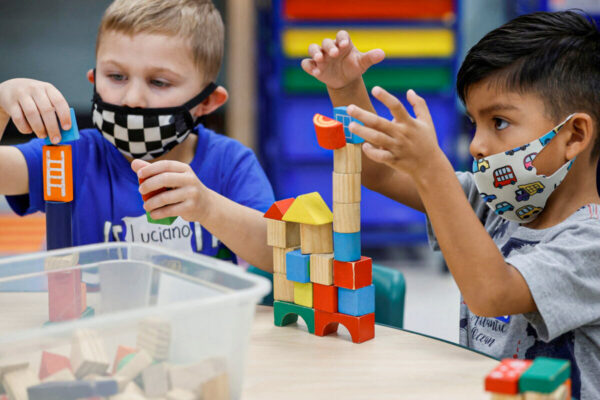 Captain Starlight, Clown Doctors, and therapy dogs will also be visiting the children to keep them in high spirits.
By 'taking it to the streets and going to places where parents and children will be these holidays, Vaccine Commander and Deputy Police Commissioner Gary Dreibergs is hoping people will take advantage of the convenient access to vaccinations for their children.
"Our regional community clinics will be providing more opportunities and greater access for children with extended opening times and days, as well as mobile clinics travelling to the districts," Dreibergs said.
The decision by Western Australia to offer Pfizer's COVID-19 vaccine at the zoo on the school holidays comes as studies have found that it was questionable in preventing infection and severe disease among young children.
Additionally, former deputy chief medical officer Dr Nick Coatsworth who oversaw the vaccine rollout has said that Australia shouldn't rush into following the United States in pushing COVID-19 vaccines on children.
Instead, Coatsworth said that the nation's focus could be better placed on helping poorer and developing nations improve their vaccination uptake.