Kayleigh McEnany, the former White House press secretary, has joined Fox News, the network announced Tuesday.
In lieu of a formal announcement, host Harris Faulkner broke the news during her show "The Faulkner Focus."
"It is my distinct pleasure today to welcome Kayleigh McEnany to the Fox family. We will be seeing much more of her in the future," Faulkner said, after interviewing the former press secretary.
A Fox spokesperson told The Epoch Times via email that McEnany will be an on-air commentator.
The news was expected. McEnany, 32, earlier this year filed a report with the Office of Government Ethics saying she had agreed to work for Fox starting in January.
McEnany became the White House press secretary in April 2020, serving in the position until former President Donald Trump left office in January.
She also worked for Trump's campaign and the Republican National Committee.
McEnany previously held jobs at CNN and Fox, where she produced for "Huckabee." She graduated from Harvard Law School in 2016.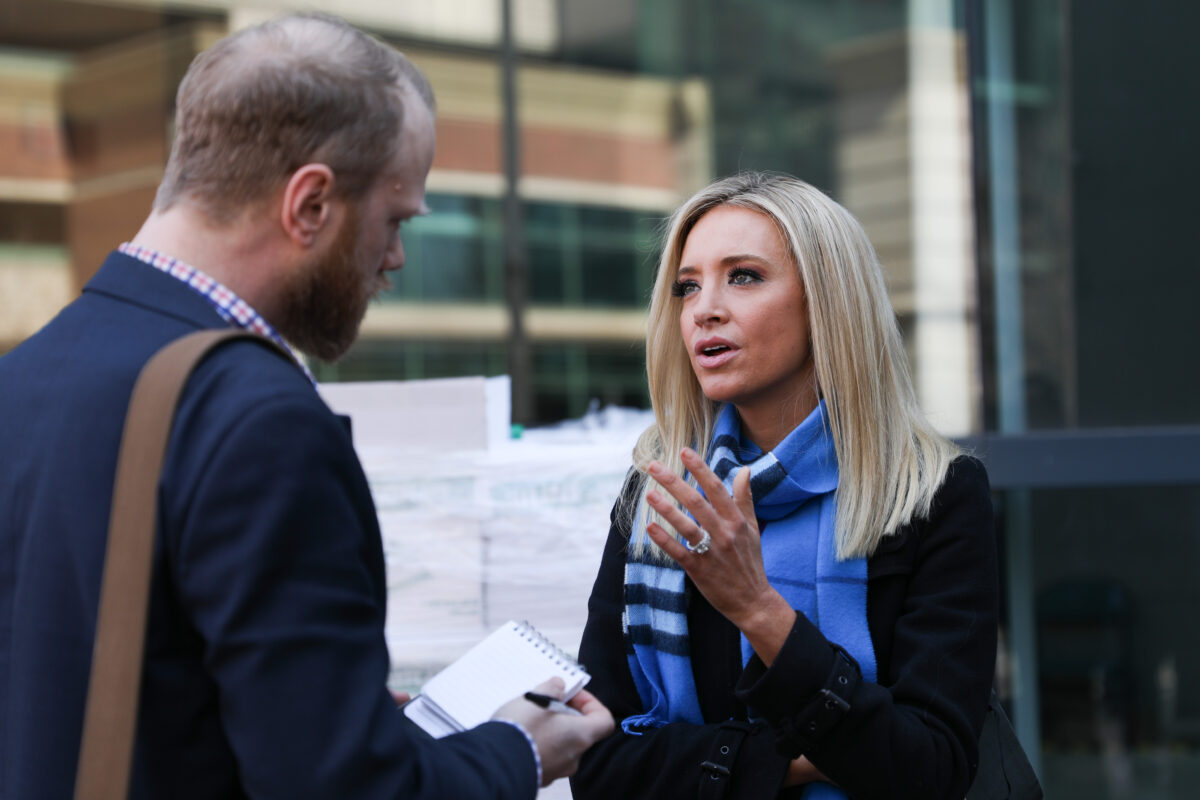 In Tuesday's interview, McEnany said she was shocked when protesters stormed the U.S. Capitol on Jan. 6, recounting it "a very hard, difficult day in the White House."
She also said she sees differences between herself and her successor, Jen Psaki.
"I'll never forget watching one of the early press briefings where she was asked about Antifa riots and I believe she said that she hadn't spoken to the president about that. They let her move on, whereas if I would have been asked that about violence on the other side of the aisle … that wouldn't have been an answer that flew, nor should it have," McEnany said.
"I think the standards are different but the American people are so smart, so wise, they see the difference," she added, describing some reporters as "political operatives."
McEnany left Psaki a note wishing her the best, similar to how Trump left President Joe Biden a note.
McEnany was speaking during her first interview since leaving office.