Recent actions by former Trump associates signal a shift in the battle of special counsel Robert Mueller versus President Donald Trump.
Former campaign staffers Carter Page and George Papadopoulos were targeted by the FBI during the presidential campaign and were subsequently investigated by the special counsel; Papadopoulos was indicted by Mueller last year for lying to the FBI.
But recent actions by these men indicate that they are switching from defense to offense in their battle against the U.S. Intelligence Community.
By now, most Americans are aware of the FBI scandal involving the targeted surveillance of the Trump campaign—primarily Page and Papadopoulos—throughout 2016. It's a complex story with many moving parts and once-unknown shadowy Washington bureaucrats have rapidly become household names—among them former and current FBI and DOJ officials such as James Comey, Andrew McCabe, Rod Rosenstein, and others.
The scandal, now known as Spygate, involves the FBI and DOJ's authorization of surveillance against a presidential candidate. Comey, McCabe, and their henchmen broke FBI protocols when they exonerated Hillary Clinton for her alleged criminal email practices, even as they actively sought to undermine her opponent, Donald Trump. Page and Papadopoulos were specifically targeted by Comey's FBI throughout 2016 in an attempt to link the Trump campaign to Russia.

Obama officials reportedly spied on the Trump campaign, using at least five different methods. The FBI infamously sought and obtained a surveillance warrant under the Foreign Intelligence Surveillance Act (FISA)—a warrant typically reserved for hostile spies and terrorists. Comey, McCabe, and Rosenstein, the current deputy attorney general, signed off on the FISA warrant targeting Page. Rosenstein was set to testify in front of Congress along with Papadopoulos, but his appearance has been postponed for unknown reasons.
But before the FBI obtained the FISA warrant in October 2016, they used informants (read: spies) who lured Papadopoulos and Page to meet with foreign and domestic intelligence operatives. The meetings appear to have been a nefarious "setup" attempt to implicate the Trump campaign in an outlandish conspiracy with the Russians.
On Oct. 15, Trump campaign adviser Carter Page filed suit against the Democratic National Committee and its law firm, Perkins Coie, for defamation. The DNC and the Clinton campaign paid opposition research firm Fusion GPS through their law firm to produce the infamous "Steele dossier." The dossier alleged that Page was the intermediary between Trump and Russia; Page adamantly denies the allegations and says his lawsuit is about achieving "justice" and "disclosure."
On the same day that Page filed suit, Papadopoulos wrote in a tweet: "There is a reason I have the top law firm in NY representing me. It's not for my defense, but to go on the offensive." Papadopoulos, who hasn't yet filed legal action, testified Oct. 25 to congressional investigators; recent comments by the former Trump staffer indicate he is ready to expose the FBI's apparent misdeeds.
Papadopoulos says "tremendous misconduct" was committed by the Obama administration and that he was "framed." He is now considering withdrawing his guilty plea, after being sentenced to 14 days in jail last month for lying to the FBI.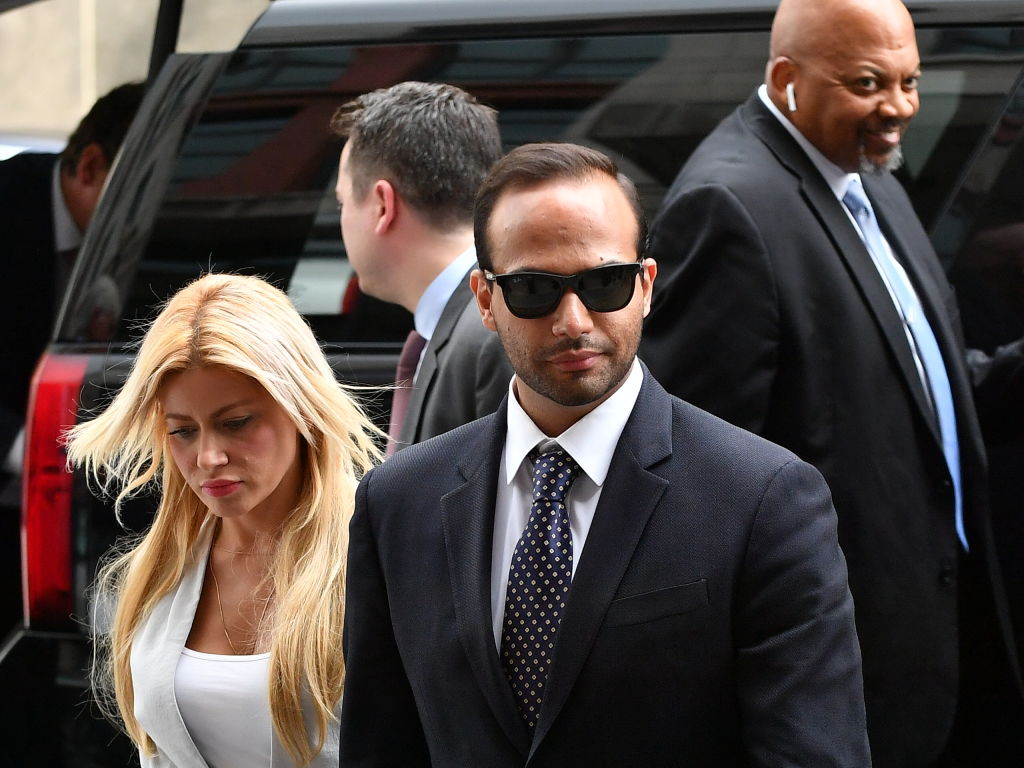 In a September 2018 interview with Fox News's Martha MacCallum, Papadopoulos gives the back story of the origins of the FBI's so-called Russia investigation. In the interview, Papadopoulos revealed that he was repeatedly targeted by an FBI informant (read: spy) named Stefan Halper throughout the 2016 campaign. Papadopoulos claims that Halper in late April 2016 "lured him to London," where he met with alleged British intelligence agent Josef Mifsud. It was Mifsud who first mentioned rumors of "dirt" on Clinton—specifically her hacked emails.
Shortly after that, on May 10, Papadopoulos met with the Australian ambassador to England, Alexander Downer, at a London bar. Papadopoulos claims Downer was "incredibly belligerent" and "despised Trump." The same day he met with Halper, the British Foreign Ministry of Foreign Affairs reportedly invited Papadopoulos to their office to meet with their diplomats.
In an interview with The Hill's John Solomon last week, Papadopoulos claimed he also met with Halper in September 2016 and that Halper insinuated that the Trump campaign was involved with the hacking of Clinton's emails and their subsequent release. Papadopoulos reportedly denied the FBI informant's implication and told him: "I have no idea what the hell you are talking about. What you are talking about is treason."
This is significant. If Halper relayed the vehement denial by the Trump staffer to his FBI handlers, that should have been included in the FISA warrant. Solomon reports that, according to his sources who saw the FISA application and the subsequent renewals, Papadopoulos' exculpatory denial wasn't included. Congressional investigators may cite this fact as evidence that the FBI misled the secretive FISA court—a serious transgression.
As Page and Papadopoulos go on offense to clear their names, the FBI is headed for a reckoning. The FBI and DOJ under Trump's leadership have already purged top officials, including Comey, McCabe, Peter Strzok, Lisa Page, and others. More than 25 top FBI and DOJ officials have either been fired, demoted or resigned—largely in disgrace.
Many of the recent firings at the FBI—such as Comey's deputy, McCabe—have been due to the deluge of leaks to the media. The Trump administration has cracked down heavily on these leaks. This month, a Treasury Department official was charged with leaking highly sensitive financial documents to BuzzFeed. The documents pertained to the Russia investigation and specifically involved Paul Manafort, among others. That arrest comes just two days after the former security director for the Senate Intelligence Committee, James Wolfe, pleaded guilty to lying to the FBI over questions involving media leaks.
On top of all of this, the DOJ's inspector general (IG) released a report Oct. 16 that revealed that "a senior FBI official accepted two tickets to a professional sports game as a gift from a television news correspondent." The IG is expected to release another report on FISA abuses imminently.
Robert Duffy is a professional researcher who works for an organization that conducts government oversight. Given the sensitive nature of his ongoing investigations, Duffy publishes under a pseudonym.
Views expressed in this article are the opinions of the author and do not necessarily reflect the views of The Epoch Times.