Believe it or not, fingernail changes can be warning signs of serious illness. For former Miss Illinois, Karolina Jasko, it was "a sign from God" shown on her right thumbnail that saved her from succumbing to melanoma. The beauty queen couldn't be more thankful for that, hence, she has been doing what she can to raise awareness about this dangerous disease.
Karolina Jasko, a 21-year-old student from the University of Illinois at Chicago, is no stranger to skin cancer. She has a family history of melanoma—a form of skin cancer that arises from the pigment-producing cells known as melanocytes. Jasko's mother has battled the deadly skin cancer twice, and thankfully, she recovered. For this reason, her mom has always been checking on Jasko for any mole changes.
Xem bài viết này trên Instagram
But other than paying attention to the moles, Jasko and her mom failed to take note of fingernail changes. According to Mayo Clinic, melanomas can also show up in the soles of your feet, palms of your hands, and fingernail beds—areas that don't receive much sun exposure.
It wasn't until Jasko paid a visit to the nail salon in 2016 that she realized she hadn't been in the best of health.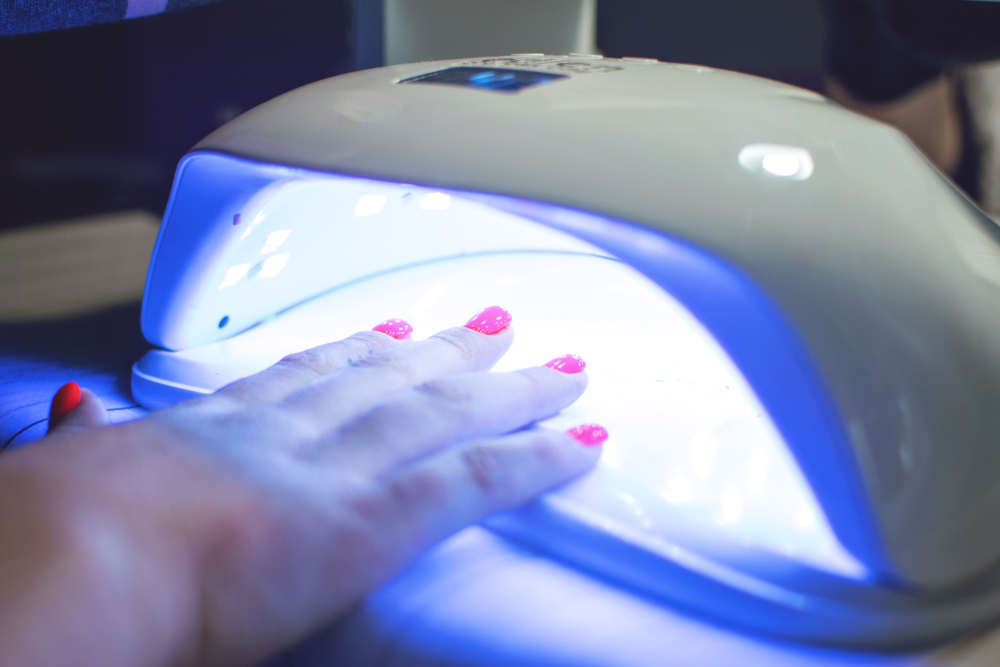 Like her previous visits, Jasko, then a senior in high school, was getting her nails done at the salon. She had been doing that at least once or twice a month for a few years. She usually requested to apply acrylic nails over her natural nails, as well as a gel polish that was cured using UV light. While the nail technician was removing Jasko's acrylics, she noticed a peculiar dark vertical line beneath her right thumbnail.
The then-18-year-old Jasko didn't think much about the mysterious dark streak and thought it was just a bruise. She became worried only when her finger got infected, red, and swollen about a week later.
Without any further delay, Jasko consulted her doctor, who recognized it as a sign of skin cancer. He referred her to a dermatologist straight away. Following a biopsy at Northwestern Memorial Hospital in Chicago, the doctors dropped Jasko a bombshell—she was diagnosed with a nail melanoma (subungual melanoma). "It was overwhelming because everything happened so quick," Jasko told TODAY.
Jasko was scared, and her mom couldn't believe that "it could be in your nail."
"My mom was freaking out even more than I was, I think, because she had melanoma before, so she knew what it was like," she said in an American Academy of Dermatology press release.
Xem bài viết này trên Instagram
Doctors informed Jasko that they might have to amputate her entire thumb. Luckily, they didn't take this drastic measure. Instead of amputating the entire thumb, Jasko underwent three life-saving surgeries to have the entire nail matrix removed and replaced it with a skin graft from her groin area. As a result, now, Jasko's thumbnail is gone forever. "I'm a little self-conscious about it, but I was lucky," she said.
For about a year, Jasco wore a band-aid on her thumbnail trying to cover her scar. She told MailOnline: "I thought everyone was going to be staring and it took a long time to get comfortable with it. Now people say: 'Oh I wouldn't have even known if you didn't tell me you didn't have a nail.'"
The doctors had no idea where the infection came from but told Jasko "that was like a sign from God…, " and undoubtedly, this clue helped save Jasko's life. If nail melanoma isn't treated, cancer can "spread to other parts of your body," HealthLine states on its website.
If you see a black line running down your nail, see your GP immediately https://t.co/UIdwONZivq pic.twitter.com/aV74Rqxogz

— The Independent (@Independent) August 22, 2017
Luckily, Jasko was diagnosed early; otherwise, the deadly disease would lead to the amputation of the affected finger or toe, or in some cases even death.
"Because early detection plays such a big role in nail melanoma prognosis, it's important to keep an eye on your nails and be aware of any changes to them," board-certified dermatologist and nail specialist Shari Lipner said. "If you notice a new dark band on your nail, or any band that is getting wider or darker, you should see a board-certified dermatologist as soon as possible."
Jasko concurred with Dr. Lipner. She said: "People may not realize that you can get melanoma in your nails, but it's important to be aware of that risk. If you have the slightest concern about something on your nail, go and get it checked out by a dermatologist; it could end up saving your finger—or your life."
Besides a brown or black streak under a toenail or fingernail, warning signs of nail melanoma include the presence of dark pigment on the skin around the nail, splitting or bleeding of the nail, or infection-like symptoms such as drainage, pus and pain. The nail change is an important warning sign for other types of melanoma as well, Dr. Lipner explained.
Jasko further advised: "You can't help your genetics, but you can do a lot to prevent health issues. Take safety precautions, wear sunblock, and if you gets [sic] your nails done, try to avoid UV rays. Dipping powder is a great alternative."
After a close brush with skin cancer, Jasko went on to win Miss Illinois 2018 and compete in the Miss USA pageant. "Being Miss Illinois USA helps me a lot because I get to talk about it with large groups of people and I feel like I get to bring awareness," the beauty queen told FOX 32.
If you detect any unusual signs on your body, do not ignore them, because they might be "signs from God" warning you of your potential health problems.
Watch the video: