Former Canadian Prime Minister Kim Campbell was among those saying she's hoping Hurricane Dorian hits Florida.
"I'm rooting for a direct hit on Mar a Lago!" she said in response to a post about Dorian posing a threat to the East Coast of the United States.
A number of users slammed Campbell for the missive, but she declined to apologize, calling her post "snark."
"Mar a Lago was built to withstand hurricanes (by Marjorie Merriweather Post) so probably in a pretty good position! I am not sure that even a direct experience of a hurricane's devastation would change Trump's indifference to PR's suffering! Thus my snark!" she wrote.
I'm rooting for a direct hit on Mar a Lago! https://t.co/cA14KQvjpC

— Kim Campbell (@AKimCampbell) August 28, 2019
"I don't wish anyone, anywhere, the horror of being hit by a Category 4 Hurricane. But not everyone can have the protection of a fortress like Mar a Lago, built to be hurricane-proof!" she added later.
The Twitter feed of Campbell, 72, who was the Canadian prime minister from June 25, 1993, through Nov. 4, 1993, is replete with posts that are negative about President Donald Trump.
Trump owns Mar a Lago, a resort in Florida.
According to Campbell's website, she served as the Canadian Consul General in Los Angeles, taught at the Harvard Kennedy School, and served as founding principal of the Peter Lougheed Leadership College at the University of Alberta after leaving office.
Others wrote on Twitter about Trump's resort being in the projected path of the hurricane.
"I hope somebody throws him paper towels," wrote Kelly Mantle, an actress, in response to an article about the situation. "Welcome, Dorian," wrote Carolyn Kellogg, a former Los Angeles Times editor.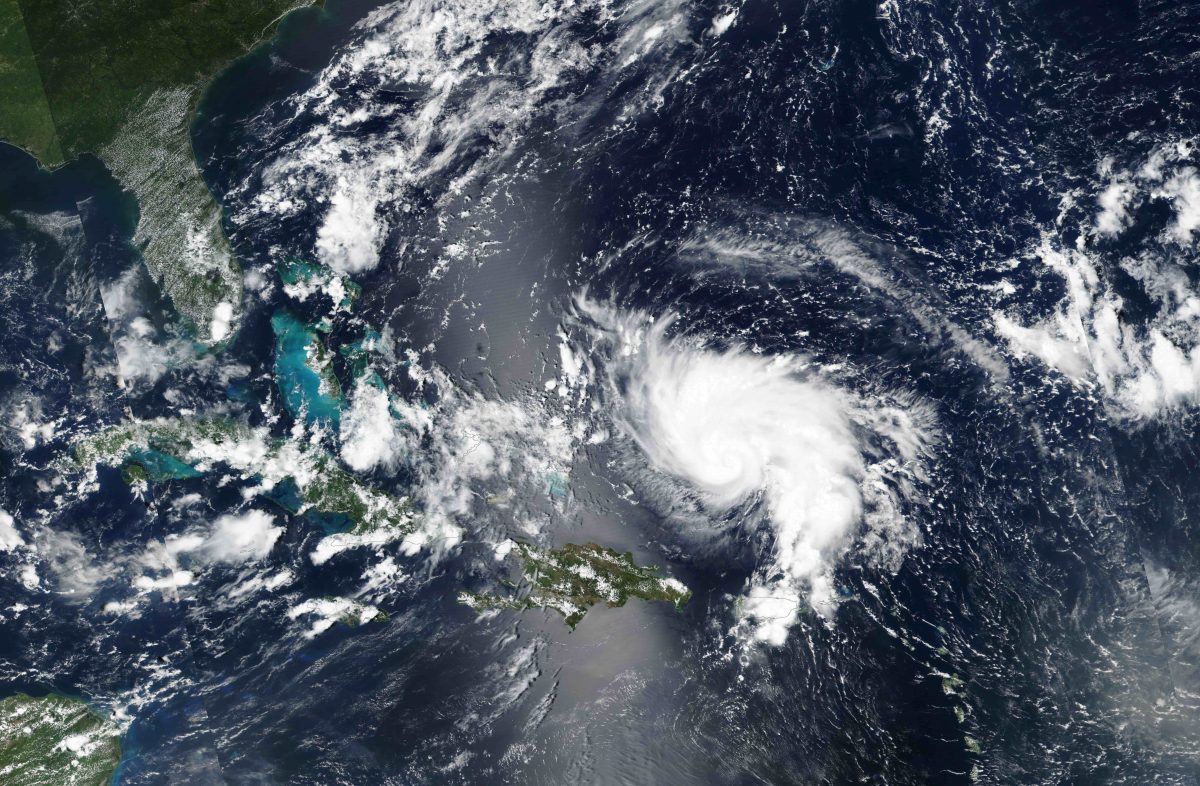 "President Trump could station Donald Trump Jr. on the shore of Mar-a-Lago to act as a Hurricane [expletive]," wrote Rex Hyppke, a Chicago Tribune columnist.
"If there is a God, please let storm wreck Mar a Lago and nothing else," wrote Dr. Robert Fortuna, a child psychologist.
Actor Allen Covert was among those pushing back against people who said they want Mar a Lago to get hit.
"My family lives about 10 miles from Mar-a-Lago so all of you people cheering the fact that Dorian might wipe it out can kindly go [expletive] yourselves. You have sunk so low in your hatred that you have become worse than what you hate," he said.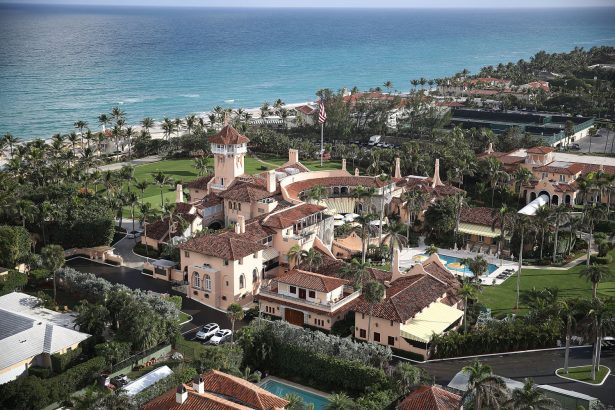 Trump Cancels Trip, Employees Evacuated
Trump announced on Aug. 29 that he was canceling his planned trip to Poland because of the hurricane. He said Vice President Mike Pence would be going in his stead.
"It's something very important for me to be here," Trump said at a White House event establishing the U.S. Space Command. "The storm looks like it could be a very, very big one indeed."
Dorian is projected to make landfall on Sept. 2. That's Labor Day, a national holiday.
The storm is currently projected to slam into Florida, with the entire state in the projected area affected. Florida Gov. Ron DeSantis has declared a state of emergency.
A representative for Mar-a-Lago told the Miami Herald that all employees except security have been sent home until after the hurricane passes.
The resort is closed until October because it is currently the off-season.
The resort is in Palm Beach and about 100 miles south of Dorian's forecasted cone.