Weekend Picks:
Appreciation Classes at The Cannibal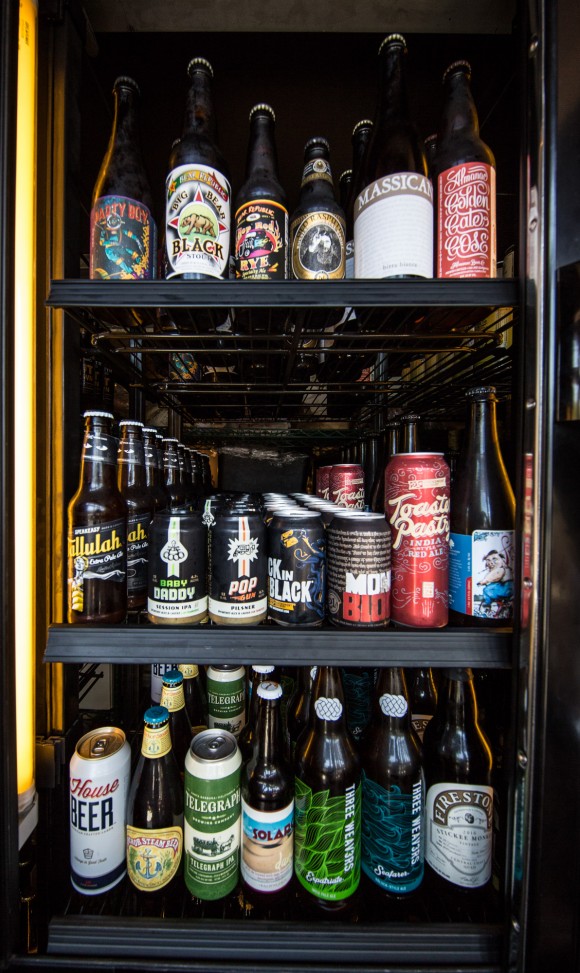 The Cannibal's certified beer expert Eric Singer will be hosting a beer appreciation class every Saturday. The classes will cover beer ingredients, beer history, and the science of brewing. Each class will also pair food with beer samplings. Gluten-free beer sessions can be arranged. $75 per person.
Saturdays
3 p.m.
The Cannibal Beer & Butcher
113 E. 29th St. (between Park & Lexington avenues)
Eventbrite.com
January Specials at Benoit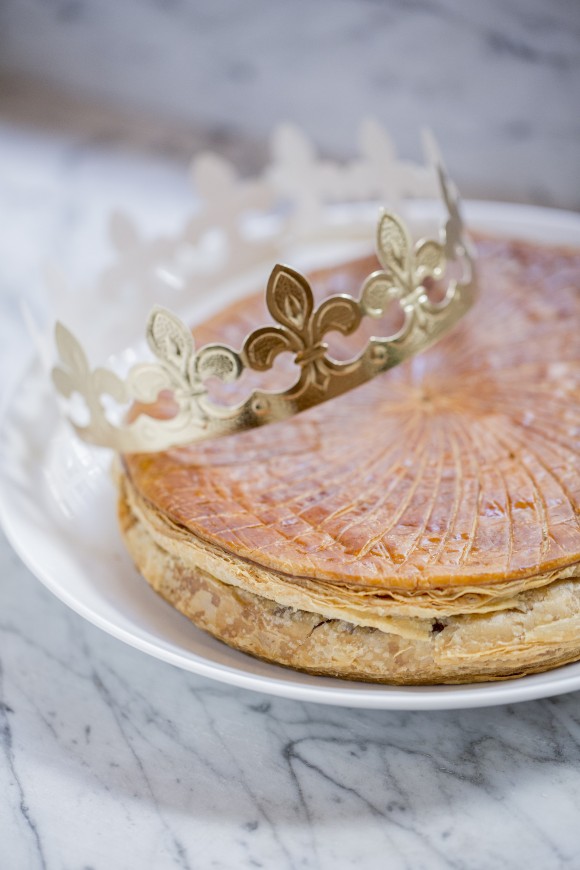 For a limited time only, Benoit is making galette des rois, a cake traditionally made to celebrate the Epiphany. Benoit's cake is filled with frangipane, a sweet almond cream. Available from Sunday, Jan. 1 to Tuesday, Jan. 31, the cake serves about six. $29.
Benoit will also serve a family-style menu featuring cassoulet, the hearty French stew of white beans, pork, and duck. The set menu will include an amuse-bouche, appetizer, and dessert. Available from Monday, Jan. 9 to Sunday, Jan. 15 for parties of two or more. $60 per person.
Benoit
60 W. 55th St. (between Fifth & Sixth avenues)
BenoitNY.com
Specials at Taim Falafel
At Taim each month, a different guest chef creates a unique falafel sandwich. In January, chef Einat Admony is collaborating with food blogger Molly Yeh to serve Yeh's specialty: falafel dressed with mint, spicy pickled onions, and preserved lemon yogurt.
Through Tuesday, Jan. 31
Taim Falafel
222 Waverly Place (between West 11th & Perry streets)
45 Spring St. (at Mulberry Street)
TaimFalafel.com
Upcoming Events:
Culinary History of the Great Depression
Culinary historians Jane Ziegelman and Andrew Coe will speak about what American dinner tables looked like during the 1930s. A sampling of 1930s-era dishes will precede the historians' lecture on how food, politics, and culture converged during the Great Depression. $40 per person.
Wednesday, Jan. 11
6:30 p.m.
NYU Department of Nutrition, Food Studies, and Public Health
411 Lafayette St. (between West Fourth Street & Astor Place)
Fifth Floor
CulinaryHistoriansNY.org
The Black and Blue Sandwich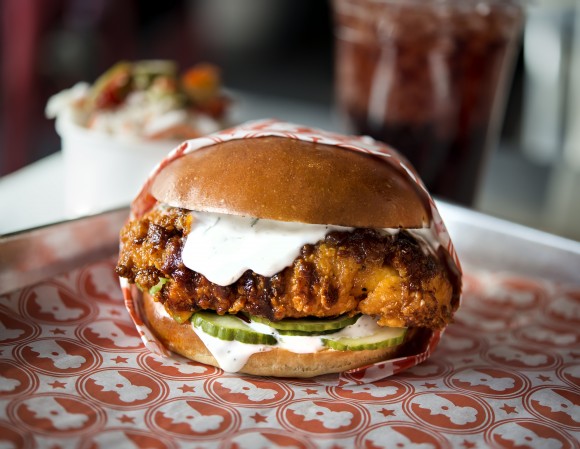 The popular burger joint Black Tap is joining hands with fried chicken sandwich spot Blue Ribbon to create The Black and Blue: a sandwich featuring buttermilk-dredged chicken fried in housemade spicy oil, with pickles and Black Tap's signature buttermilk-dill dressing. Available throughout the month of January at Blue Ribbon and from Jan. 20 to Jan. 22 at all Black Tap locations. $8.95.
Blue Ribbon Fried Chicken
28 E. First St. (at Second Avenue)
BlueRibbonFriedChicken.com
All Black Tap locations
BlackTapNYC.com
Exploring American Cuisine 
Sarah Lohman's recently published "Eight Flavors: The Untold Story of American Cuisine" documents the rise of eight ingredients in the American cupboard: black pepper, vanilla, curry powder, chili powder, soy sauce, garlic, MSG, and sriracha. She will be discussing the topic with Jonathan Soma, a lecturer on the chemistry of food.
Tuesday, Jan. 24
7 p.m.
92nd Street Y
1395 Lexington Ave. (at 92nd Street)
92Y.org 
Holiday Hangover in the Meatpacking District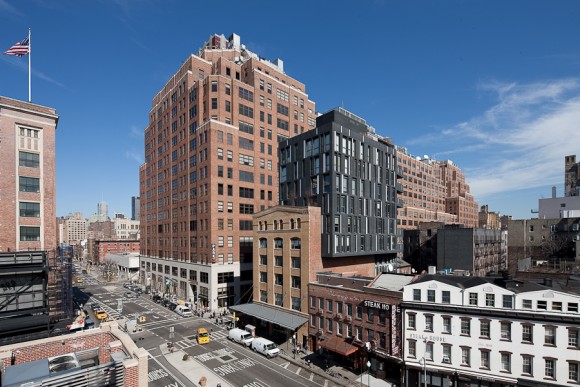 During January, restaurants in the Meatpacking District are participating in an event to benefit the American Civil Liberties Union (ACLU). One dollar from each specialty drink purchased will go to support the ACLU. The drinks include the Fig and Walnut Julep, with bourbon, elderflower liqueur, port, muddled black mission figs, mint, and shaved walnuts at Fig and Olive; the Onabay Cabernet Franc (from North Fork, Long Island) at High Street on Hudson; the Domaine de Vens-le-Haut Mondeuse rouge at Foragers Table; and the End of the Maze, with Lemorton Calvados, Amaro di Angostura, ginger, cinnamon, Bigallet Thym liqueur, and lemon at Sons and Daughters. 
Through Tuesday, Jan. 31
Participating restaurants
Meatpacking-District.com
Wine Specials at Boucherie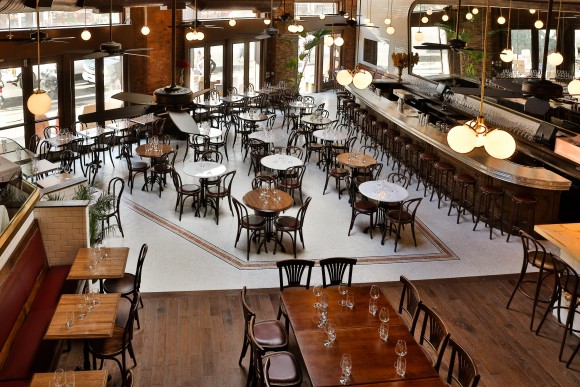 French brasserie Boucherie will serve all their bottles of wine at half price, Sundays to Wednesdays, until Feb. 12. The wine list includes bottles from wineries in France, Spain, Italy, and the United States. $60 and up.
Through Sunday, Feb. 12
Boucherie
99 Seventh Ave. South (at Grove Street)
Boucherie.NYC
Taco Tuesdays at Añejo 
At upscale Mexican restaurant Añejo, chef Ricky Camacho will debut a series of special tacos served every Tuesday, to be revealed on social media each week. Some of the taco specials include beer-braised beef tongue with pastrami-spiced mayo, pickle, and mustard seeds; grilled octopus with chorizo rillette, pickled jalapeño, and black ash; Mexican blue shrimp with garlic oil, kale, Tabasco, and yuzu guacamole; and "beer can chicken" with aged cheddar, black pepper crema, and applewood-smoked bacon. $5 each.
Tuesdays
Añejo
301 Church St. (at Walker Street)
668 10th Ave. (at 47th Street)
AnejoNYC.com
Old-School Mexican Menu at No Fun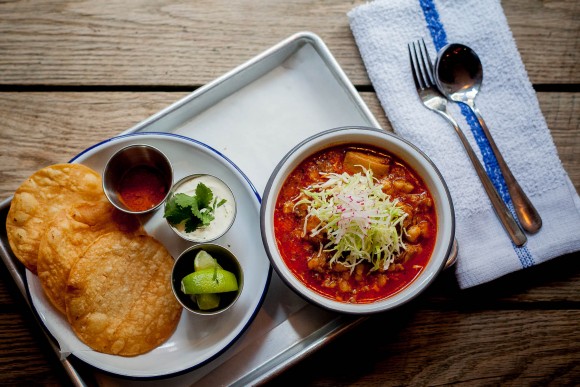 Lower East Side bar and restaurant No Fun is serving a new menu of classic Mexican dishes, such as posole, the pork and hominy stew; cemitas (burgers) with either a smoky beef or fried chicken cutlet, Oaxacan cheese, charred onions, avocado, and chipotle mayo; and sopes, corn cakes topped with either chicken or steak, radishes, and salsa.
No Fun
161 Ludlow St. (between Stanton & East Houston streets)
NoFun-NYC.com