In Gov. Ron DeSantis' fight to eradicate "wokism" from schools and the workplace, a bill has made it through committee that has promise of making it to his desk to become law.
HB 148 or the "Stop Wrongs Against Our Kids and Employees Act (WOKE)," which the governor said would "do a number of things that are very important", is now being heard by the judiciary committee.
The bill's goal is to prohibit Critical Race Theory (CRT) from being taught in schools or used in employee training sessions, the bill's sponsor Republican state Senator Manny Diaz Jr. said.
Diaz said the bill is designed to protect individual freedoms in the workplace and would prohibit employers from subjecting employees to any type of certification process, examination, or any other "required activity" that is centered on any number of race-related concepts.
DeSantis described them as things that could create a "hostile working environment."
"This corporate CRT, it's basically corporate sanctioned racism," DeSantis said at an October 2021 press conference.
It is DeSantis' belief that the current law allows employees to claim violation of their civil rights, but if it doesn't the law will be changed to address "harassment."
Diaz said the bill is to make sure that training and testing is objective and that guilt is not assigned to a person because of their "ethnic background or the color of their skin."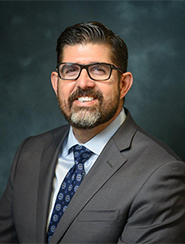 In a written statement Diaz said, "The aim of this is to clearly have those discussions, to talk about the tough conversations, and have it done in a manner where there's an open dialogue."
"I think that we have to go back to the premise that all of us are created equal and we should be judged on our individual merits or deeds not a blanket statement," he continued.
Even though it does not mention CRT by name, the bill does seek to ban it as part of Florida's curriculum standards.
Over the summer the State Board of Education passed a CRT ban even though it is not currently taught in Florida public schools.
Diaz said that the bill is in part due to he and other legislators fielding calls from parents with concerns about CRT potentially being taught in the classroom.
"A lot of us have heard from individual parents with concerns," he said. "The measure is a preemptive attempt to provide clarity."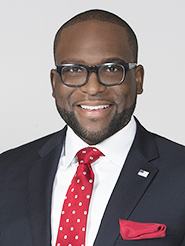 During the committee hearing on Jan. 18 Sen. Shevrin Jones, a Democrat, said that the proposed legislation would "suppress teachers' freedom to teach certain subject areas."
"All this legislation is going to do is to promote ignorance of race-related content and other content that children should know about and should have access to," Jones, a former classroom teacher said during committee.
The governor has other ideas and said that "Marxism" is at the heart of critical race theory.
"I think what you see now with the rise of this woke ideology is an attempt to really delegitimize our history and our institutions," DeSantis said. "It (CRT) will tear at the fabric of our society and our culture and things that really we've taken for granted."
However, some House Democrats are saying no to the bill because it could lead to "frivolous lawsuits."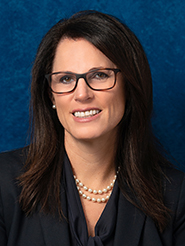 Democratic State Sen. Tina Scott Polsky, an attorney, fears that the bill is "turning the Legislature into the thought police."
Polsky told committee members that part of the bill dealing with employer training is "awful for the business community."
"Now we're telling a company if they want to teach anti-discrimination, they want to teach diversity, they want to teach unconscious bias, which is a course in the Florida Senate, that they will potentially be creating the cause of action from a disgruntled employee," she told the committee on Jan. 18.
"I do this all the time; people bring lawsuits because they get terminated and they're really upset. And they try to find a reason as to why they were terminated."
To date similar legislation has been proposed in 22 states and signed into law in five—Idaho, Iowa, Oklahoma, Texas and Tennessee.  Some supporters of SB 148 say they would like to see it mirror Oklahoma and Iowa's legislation.
Florida groups that are opposed to the bill include the National Advancement of Colored People (NAACP), Florida's Parent Teacher Association (PTA), American Civil Liberties Union(ACLU) of Florida, and Equality Florida.
The state ACLU weighed in on the billon their website after the Jan. 18 meeting.
"Gov. DeSantis and his allies in the Legislature are trying to prevent students and employees from having an open dialogue about our country's history—one that acknowledges the role of racism in the United States and includes the experiences and viewpoints of people of color and other marginalized communities," the statement said.
The union is concerned about "historical erasure and censorship" that would "threaten everyone."
"The proposal is part of a new nationwide attempt to erase the history and lived experiences of marginalized communities," the statement read. "This is also a blatant attempt to suppress speech."
The ACLU went on to advocate First Amendment protections such as shared ideas and that banning discussion of gender and race discrimination "oversteps the state's authority to determine school curricula", and creates government censorship and overreach."
"Students and employees deserve to have a free and open exchange about our history and its impact on our communities," it said.
"Legislators should not interfere with a student or employee's right to receive and inclusive education just because certain aspects of our history make some people uncomfortable."
A similar House bill, HB-7 is awaiting committee action as well.