Florida Gov. Ron DeSantis threatened to send illegal immigrants who are flown to Florida to President Joe Biden's home state of Delaware amid increasing Republican criticism of the president's immigration policies.
During a news conference Wednesday, the GOP governor said his office is looking at legal avenues after his administration alleged that about 70 flights of illegal aliens were sent to Jacksonville, Florida, after being picked up by agents along the U.S.–Mexico border.
"We're going to get together and figure out what we can do in the immediate term to protect folks in Florida," DeSantis told reporters, noting that his options are limited because the federal government controls the immigration policies and actions.
But "if they're not doing that," DeSantis added, "then clearly the state should be able to come in and provide protections, and so that's what we're going to be looking to do."
"If they're going to come here, we'll provide buses," DeSantis said, before proclaiming, "I will send them to Delaware."
DeSantis signed an executive order in September barring Florida state agencies from helping the federal government transport illegal immigrants. At the same time, the governor said he would file a lawsuit against the administration for its "catch and release" program.
"I know when we initially got wind of this it wasn't through normal channels," DeSantis claimed, saying his office only obtained reports of the flights into Florida from leaked reports. "It was people in the federal government who were effectively leaking this to us so that we have a heads up on it."
The Epoch Times has contacted the White House for comment after DeSantis' remarks.
Last month, when questioned about the Biden administration having flown illegal aliens to Florida and New York state, White House press secretary Jen Psaki argued that it should be "no suprise."
"It is our legal responsibility to safely care for unaccompanied children until they can be swiftly unified with a parent or a vetted sponsor," Psaki said. "That's something we take seriously. We have a moral obligation to do that and deliver on that."
Psaki explained that the flights are in line with the administration's Office of Refugee Resettlement policies regarding children in custody.
"In recent weeks unaccompanied children passed through the Westchester airport en-route to their final destination to be unified with their parents or vetted sponsor," she said at the time. "It's no surprise children can be seen traveling through states, not just New York."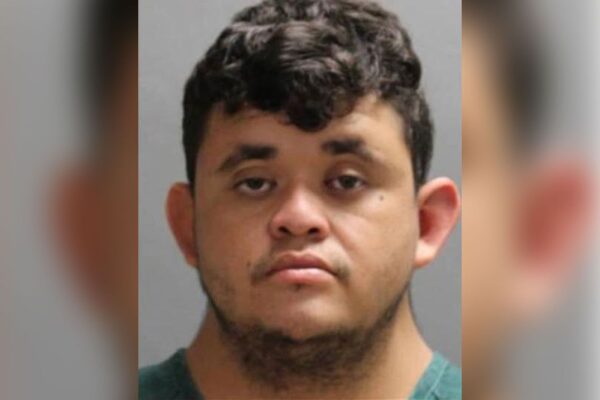 DeSantis' statements came days after a 24-year-old illegal immigrant from Honduras was arrested and accused of posing as a 17-year-old under a false identity before killing a Jacksonville man who provided him with a job. The governor accused President Biden's administration of transporting the suspect, Yery Noel Medina Ulloa, from the border area to Jacksonville on a "midnight flight."
However, Florida Attorney General Ashley Moody, also a Republican, said it's not clear if Ulloa was flown in from the U.S.–Mexico border area to Florida.
"I will tell you that we are delving deep into this and this will be part of what we do in pushing the court to grant us relief and force the federal government to follow federal law," Moody said during an interview with Fox News.