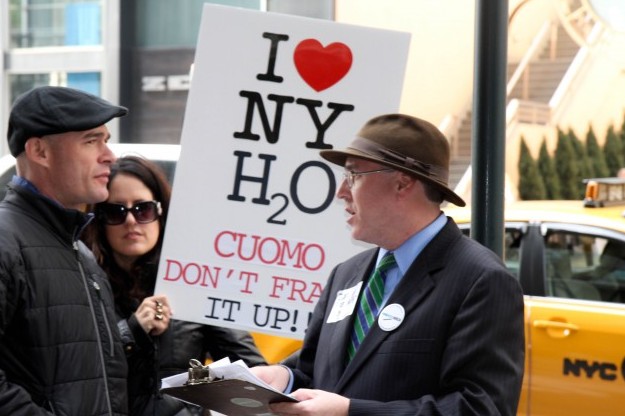 NEW YORK—The first local ban on hydraulic fracturing, also known as fracking, in New York went into effect on Tuesday when a New York state judge ruled that the city of Dryden in Tompkins County had the right to keep potential frackers out through local zoning laws.
A moratorium still exists on the controversial method of extracting natural gas from shale, but state legislators will likely open the industry up by the end of the year, albeit with regulations, once public comments on the matter have been reviewed.
On a press conference call in July 2011, Department of Environmental Conservation (DEC) Commissioner Joe Martens was uncertain if opponents would be able to block fracking through local zoning laws.
He noted that fracking could only take place in the appropriate industrial zones. When asked whether he thought municipalities that are opposed to fracking might block it through zoning laws, Martens replied, "The law is not perfectly clear. … I think we'll see some legal challenges along the way that will make that clearer."
Tuesday's ruling moved toward making it clear. Though if the trend of banning fracking catches on with other municipalities, a legal battle between the gas industry and local governments could potentially ensue.