PG-13 | 1h 55 min | Documentary, Biography, Music | 1 July 2022 (USA)
In the pantheon of high-profile musical personalities, Canadian Leonard Cohen ranks near the bottom. Even amongst die-hard pop music fans, he's regarded as a blip and an afterthought.
However, as a poet and songwriter, Cohen has few peers and he garnered universal reverence from his contemporaries. He was immensely talented, lived a colorful life, and is an ideal candidate for a biographical documentary feature.
"Hallelujah: Leonard Cohen, a Journey, a Song" (HLCJS) is a conventional bio-doc as it includes the bullet points of its subject's life yet spends the lion's share of the time on just one of his creations.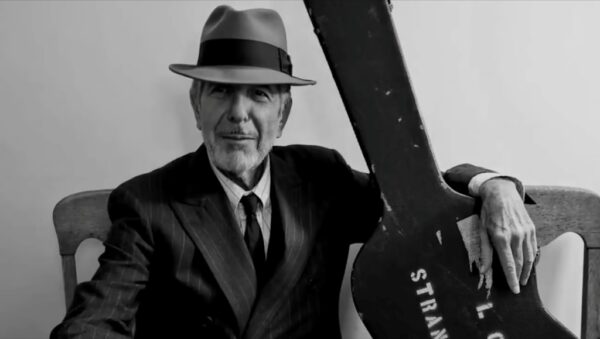 For just their eighth feature over 30 plus years, Daniel Geller and Dayna Goldfine, who both co-directed and co-wrote the film, split "HLCJS" into five chapters, yet it still plays out like a traditional three-act narrative. The first covers Cohen's life before the gestation of the song "Hallelujah," the second its production and "non-release," and last its highly improbable afterlife.
A Late Start
Born in 1934, Cohen grew up in a well-to-do Montreal home, beginning his career in the late '50s as a poet and novelist. He modeled his writing after the Beats (Kerouac, Ginsberg, and Burroughs). Not making his first album until the (relatively old) age of 32, he was labeled by many as being just another Bob Dylan wannabe.
Cohen's dark, rambling narratives, speak-sing style, and gravel-voiced delivery appealed only to those who appreciate confessional singer-songwriters of downbeat ballads.
He released two albums in the late '60s and by the turn of the decade he had seen his already meager popularity peak, yet remained flush thanks to songwriting royalties and high-profile personal life.
Unlike the vastly inferior 2008 documentary "Leonard Cohen: I'm Your Man," the filmmakers (via new interviews and archival footage of Cohen) go into great detail regarding his private life and financial difficulties, which goes far in putting his artistic creations in a much more illuminating context.
The Song Almost Left for Dead
When Cohen delivered his seventh album "Various Positions" (which included "Hallelujah") to Columbia Records in 1984, it was rejected, without clear reason, by then CEO Walter Yetnikoff. A champion of mega-stars such as Michael Jackson, Bruce Springsteen, and Billy Joel, Yetnikoff perhaps wasn't aware, or didn't care, that Cohen was always going to have limited appeal (and sales), and passed on the album.
It was only after the small Passport label released "Various Positions" to strong sales and reception in Europe did Columbia do so in the winter of 1985.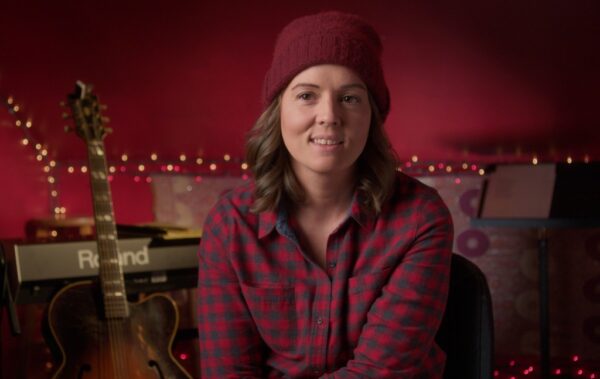 A mix of spiritual awakening and romantic longing structured as a Gospel hymn, "Hallelujah" was unlike anything Cohen had done before or since. The first version from the album was distilled down from 80 draft verses with multiple biblical references, including Samson and Delilah ("she cut your hair"), and King David and Bathsheba ("you saw her bathing on the roof; her beauty and the moonlight overthrew you").
The single stalled at number 59 on the Billboard Hot 100 chart, yet made the top five in multiple European countries, including number one in France.
The first indicator that the song had legs was when Dylan himself covered it twice during his 1988 tour. In much the same manner as Jimi Hendrix did with his "All Along the Watchtower," Dylan gave it more of rock feel, yet kept the lyrics intact.
Rediscovery
This was not the case in 1991 when Velvet Underground alumnus John Cale performed it on the Cohen tribute album "I'm Your Fan," and in 1994 by Jeff Buckley, whose rendition is the best known.
Both men substituted parts of the original lyrics with their own, which would happen again with the 2001 Rufus Wainwright version which appeared on the "Shrek" soundtrack album. The movie itself used Cale's take, as did the TV shows "Scrubs" and "Cold Case."
You might think this tinkering with his song would have upset or bothered Cohen, yet he never publicly voiced any objections, which kind of makes sense as he himself did the same thing when performing it live in the late '80s and early '90s.
What's Old Is New
An artist covering other artists' songs is nothing new. Many singers (Frank Sinatra, Elvis Presley, Linda Ronstadt, the band Three Dog Night) have had phenomenal careers mostly recording covers and, in some cases, turning them into their own "signature" songs.
The situation with "Hallelujah" is an anomaly. It means something different to everyone who hears it or performs it. With over 300 recorded versions to date, it is second only to "Yesterday" by the Beatles (2,200) as the most covered pop song in music history.
It's now a staple on TV talent shows and, in one such instance, British singer Alexandra Burke performed it in 2008 on "The X Factor," sealing her win that season, then releasing it as a single where it was number one for three weeks in multiple European countries.
In addition to including a slew of archival Cohen interviews, many for the first time seen in a feature, the filmmakers include recent sit-downs with New York journalist Larry "Ratso" Sloman, Cale, longtime Cohen collaborator and sometime producer Sharon Robinson, and country singers Eric Church and Brandi Carlile. Arguably the most captivating commentary comes from singer Judy Collins who recorded Cohen's "Suzanne" in 1966, a year before he performed it on his debut album.
During an interview towards the end of his life, Cohen is asked if he had grown weary of performing, talking about, or explaining "Hallelujah." He doesn't offer a definite yes or no, but does tilt his head, capped with a pork pie hat, slightly forward and a slight sideways grin forms on his face.
Cohen created a landmark work of art that will long outlive all the memories of him or, for that matter, the rest of us.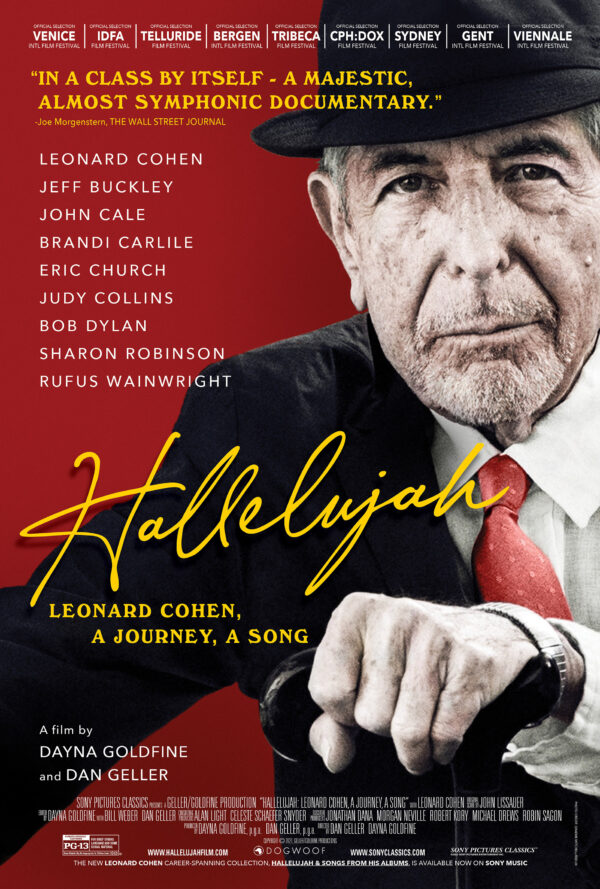 'Hallelujah: Leonard Cohen, a Journey, a Song'
Directors: Daniel Geller, Dayna Goldfine
Documentary
Running Time: 1 hour, 55 minutes
MPAA Rating: PG-13
Release Date: July 1, 2022
Rating: 4.5 out of 5