The UFC (Ultimate Fighting Championship) is an American mixed martial arts promotion company. It's the largest of its kind in the world, showcasing 12 weight divisions (eight men's, four women's). As of 2020, the UFC has put on over 500 events, is the fastest-growing sport in the world, and is a multi-billion-dollar enterprise.

The first event was held in 1993. The purpose of early UFC competitions was to identify the most effective martial art, in contests devoid of rules and  weight classes, between fighters with different martial arts backgrounds. In subsequent events, fighters began adopting effective techniques from more than one discipline—the strikers figured out they needed a ground game, and the wrestlers realized they needed to master punching, kicks, knees, and elbows. The time-honored arts predominantly utilized now are Western boxing, Muay Thai, wrestling, and Brazillian Jiu-jitsu, hence—mixed martial arts, but variations abound: Ronda Rousey, MMA's first female superstar, brought an Olympic silver medal in Judo to the UFC.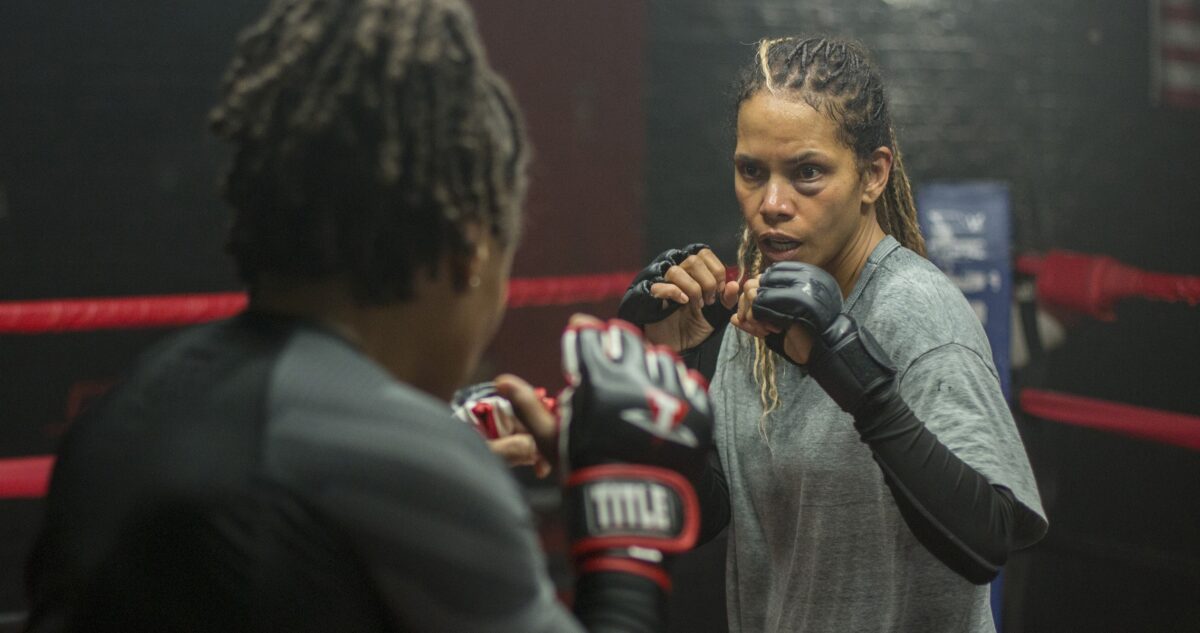 "Warrior" was the first big movie about MMA for men. Oscar-winner Halle Berry now makes her directorial debut with a woman's MMA story, which she also stars in. Results? Its a sort of female "Rocky" but more depressing. It would have been outrageously successful if Halle Berry had let, say, Clint Eastwood direct her a la his Oscar-winner "Million Dollar Baby" about a female boxer, or had only helmed the film herself and let someone else star. There are only a handful of directors who can knock it out of the park doing both jobs. Eastwood is one, Mel Gibson's another, not to mention Woody Allen. Not a bad first try though.
Down and Out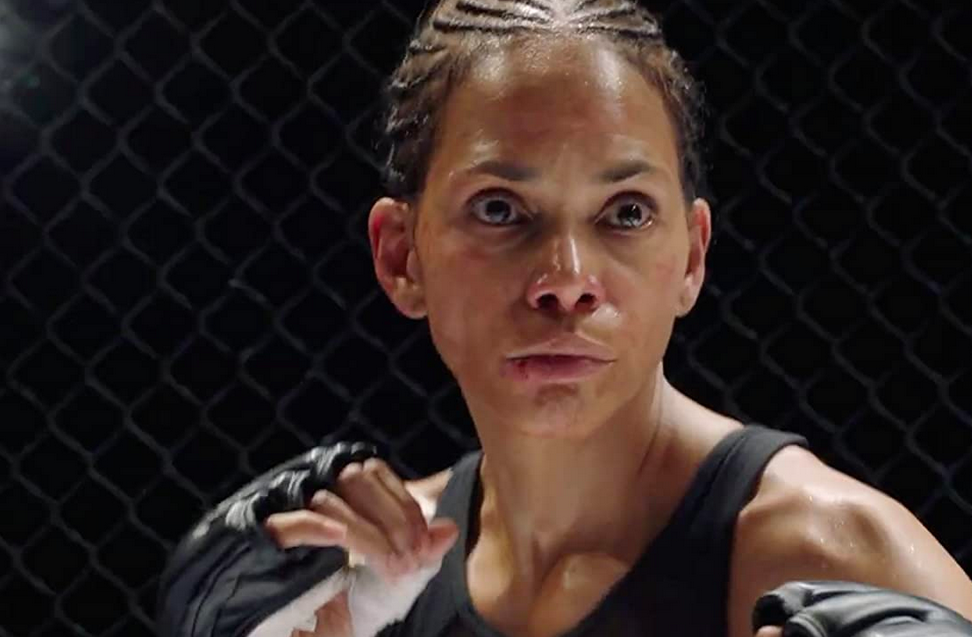 Berry plays former MMA star Jackie Justice, who left the sport in disgrace when she threw in the towel and departed the Octagon (MMA uses an octagonal cage instead of a boxing ring which is why it's also called "cage-fighting") during a title fight she was getting destroyed in.
This leads to a life of cleaning toilets, smoking outside Newark, New Jersey convenience stores only to get dissed by passersby who recognize her and pull up her embarrassing loss on YouTube; a physically abusive boyfriend-manager named Desi (Adan Canto); a verbally abusive mother (Adriane Lenox); and eventually long-lost 6-year-old son Manny (Danny Boyd Jr.) who arrives on her doorstep when his father is shot and killed.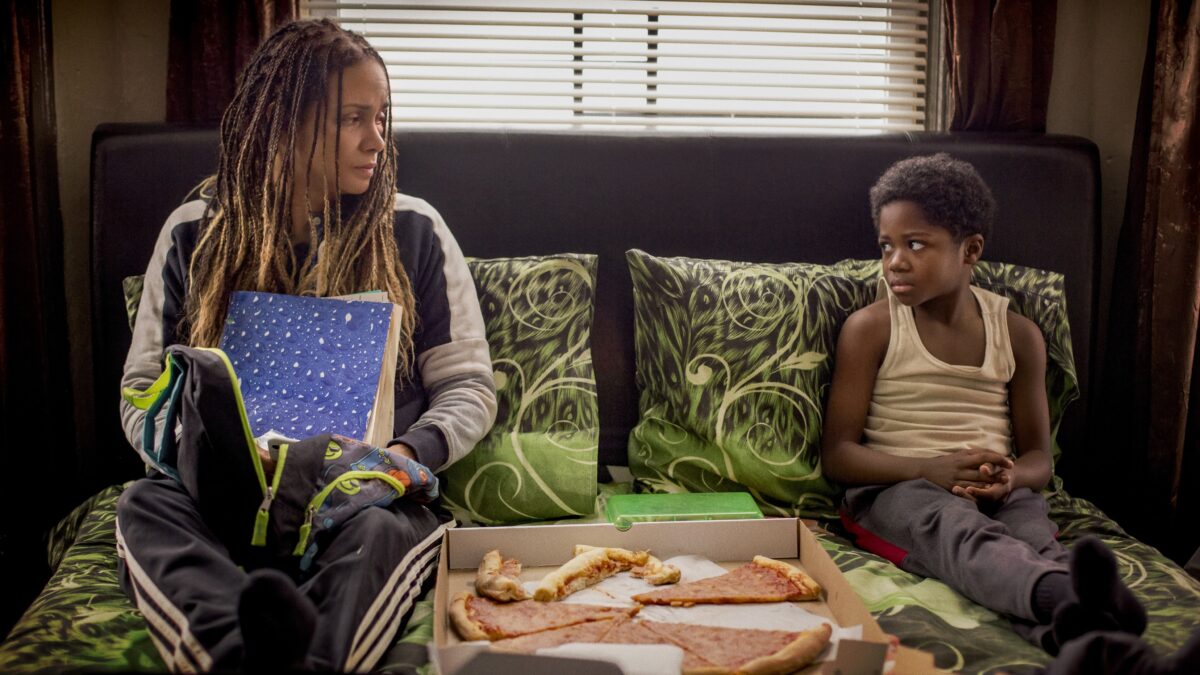 However, Jackie soon beats the living daylights out of the massive Randi "The Werewolf" Jones (Gabi Garcia) in an illegal underground fight, which gets the attention of a slick Don King-type promoter named Immaculate (Shamier Anderson). Immaculate promises to get Jackie back in the UFC if she'll jump ship from her current loser manager.
That's easier said than done; Jackie's in full-on alcoholic mode to the point where she's got a cleaning detergent squirt-bottle filled with liquor under the kitchen sink for emergencies. Plus now she's got to deal with being a mom, with no experience or help.
Immaculate then manages to finagle Jackie a lucrative fight against the reigning champion who rocks the moniker "Lady Killer" (played by actual Russian UFC bantamweight powerhouse fighter Valentina Shevchenko). Most people are expecting Jackie to implode, including Immaculate.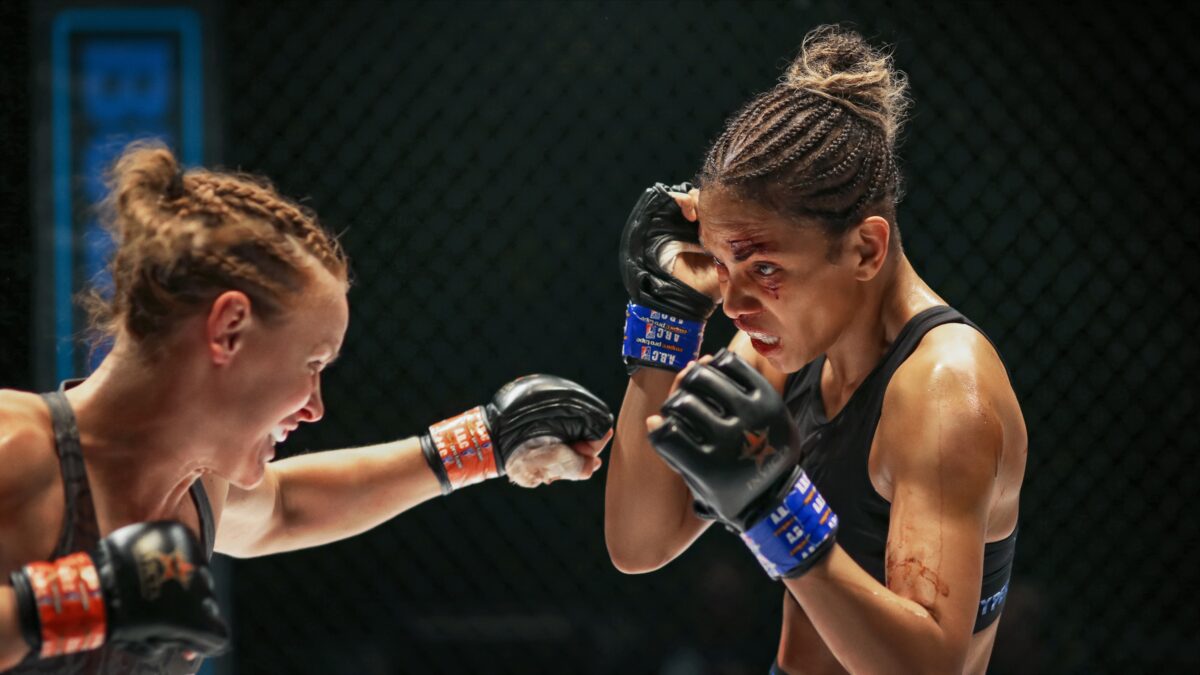 The Usual Fight Elements
You've got your champ-hits-bottom moment, your pour-all-the-liquor-down-the-sink moment, the ubiquitous training montage, and the big bout finale. By this time Jackie's got a new, very Zen trainer named Buddhakan (British actress Sheila Atim), who, like Frank Grillo's fight-coach role in "Warrior," stresses the spiritual, meditative aspects of the martial arts.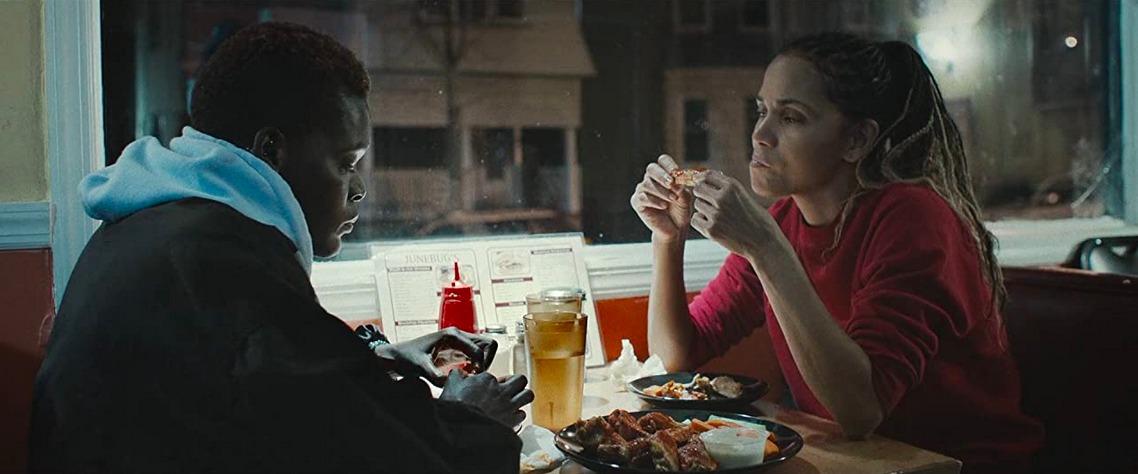 The human drama throughout is mostly one note: namely wall-to-wall shouting matches, and people (mostly Jackie) getting smacked around. There's so much of it, and so many overly-long shots of the camera holding on Jackie's tear-stained, perennially black-eyed visage that you eventually start to sigh, avert your eyes, and check how much time is left.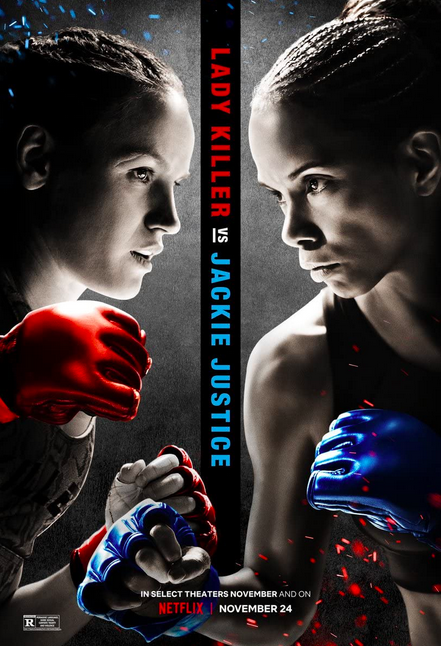 Is there a happy ending? A real happy ending would be Child Protective Services snatching Manny. Jackie's so strung out from a lifetime of abuse, that metamorphosing from severe addict to normalcy in this short a period of time seems glaringly unrealistic.
However, as mentioned, this is nonetheless an impressive directing-and-acting debut. Seeing as how Berry is a former class valedictorian, head cheerleader, super model, Bond girl, Cat Woman, Oscar-winner, and (my favorite)—Harley-Davidson rider—look for the outrageously capable Berry to improve quickly.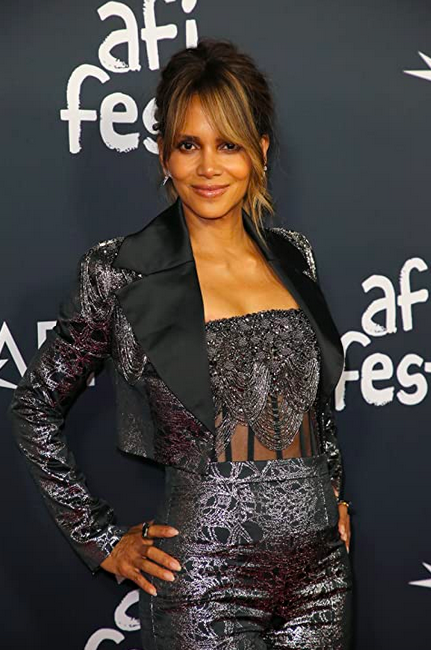 Afterthought
Some feel women's MMA is a sign of the moral decay of modern society. Heck, John McCain labeled men's MMA "human cockfighting" when it first debuted, but the lack of rules and regulations at that time supported his view somewhat. MMA is now sanctioned, sterilized, "safe," and squared-away. Surprising that it hasn't yet been absorbed by the Olympics—it's much more crowd-pleasing than, say, Olympic curling. Fight pay is still dismal, but the sport is definitely here to stay.
So is it decadent? Women fighters love what they do with a passion, and they're just as exciting to watch as their male counterparts, if not more so. Put 'em back in the kitchen? How ya gonna keep 'em down on the farm once they've been to Par-ee?
Women's MMA has even played host to recent political symbolism: when current American UFC strawweight champion Rose Namajunas knocked out China's Zhang Weili at UFC 261 with a roundhouse kick to the head. Zhang Weili herself seems very sweet, but her country's regime definitely needs a roundhouse kick to the head for foisting COVID on the world, among other things. So there's that.
On a more intellectual note, martial arts were primarily paths to spiritual enlightenment in the distant past, with each tradition forging a different path up that famous enlightenment mountain we all talk about. It used to be forbidden to mix practices, because you'd get nowhere, spiritually speaking. Bruce Lee's Jeet Kune Do is actually the modern proto-MMA, and Lee was roundly denounced in traditional martial arts circles for this—the conspiracy theory fringe claim it's why he died so young.
Some say Yin is in ascension and Yang is in decline, so women's MMA makes perfect sense in light of that. I personally draw the line at women's bare-knuckle fighting—I don't want to see model-y-looking Paige VanZant looking like a human tomato can. Actually I draw the line at bare-knuckle fighting in general. Fighters are warriors and love what they do, but bare-knuckle is fight-porn; there's no use for it whatsoever. But we are in a time of great decay and so there will be bare-knuckle movies. I'll be boycotting them.
"Bruised" is available now on Netflix and select theaters.
'Bruised'
Director: Halle Berry
Starring: Halle Berry, Sheila Atim, Adan Canto, Danny Boyd Jr., Shamier Anderson
Running Time: 2 hours, 9 minutes
MPAA Rating: R
Release Date: Nov. 17, 2020
Rating: 3 out of 5 stars