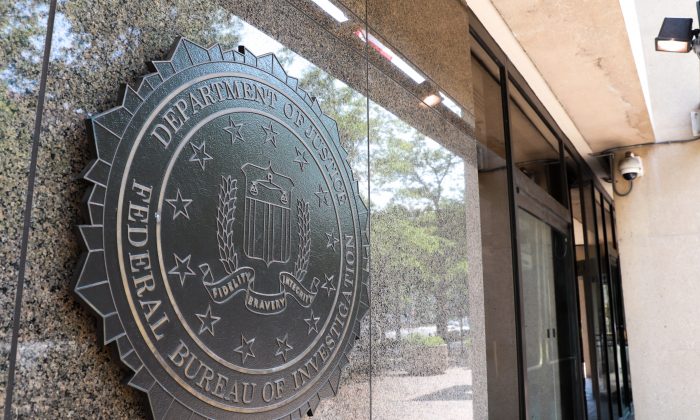 FBI Says DOJ Plane in Little Rock Connected to Major Drug Bust
A Justice Department (DOJ)-owned airliner made two trips to Little Rock, Arkansas, this month that stirred up discussion and speculation at a local radio show and online about a purported connection to the Clinton Foundation, which was started in the state's capital city.
In response to inquiries, the FBI, however, said the plane was there in connection with what was termed a major drug-trafficking arrest.
The plane, a Boeing 757-223, landed at around noon (CDT) at the Clinton National Airport in Little Rock on Aug. 7, after likely taking off at about 9 a.m. (EDT) from Richmond, Virginia; at about 12 a.m. local time, it took off again and likely returned to Richmond, according to flight tracker FlightRadar24. Unusually, the site seems to have only tracked the plane on the way, but not during the takeoff and landing, making it more difficult to conclusively say where it took off from and where it landed.
Little Rock's Newsradio 102.9 KARN reported that day that federal agents had been spotted loading boxes onto a Boeing 757. Doc Washburn, the radio show's host, speculated that the boxes contained documents from the Clinton Foundation, which has offices at the Clinton Presidential Center in Little Rock.

The FBI has renewed an investigation into the foundation regarding alleged pay-to-play schemes and any other potentially illegal activities carried out by Hillary Clinton during her tenure as secretary of state during the Obama administration, The Hill reported in January, citing unidentified law enforcement officials and an unidentified witness said to have been questioned by the FBI as part of the probe.
The same plane took another trip to Little Rock on Aug. 9, likely taking off from Richmond around 10 a.m. and landing around noon. It took off again around 2 p.m. and touched down in Richmond at about 4 p.m.
Shuttling Tactical Teams
An FBI spokesperson told The Epoch Times on Aug. 10 that the plane was in Little Rock because of a major drug bust.
"Tactical teams were present in Little Rock this week to assist in the arrest of multiple defendants in an operation that dismantled a significant drug-trafficking organization," she said in an email.
Out of 11 defendants charged in the federal indictment: seven were arrested on the morning of Aug. 9, for allegedly selling cocaine, crack cocaine, and marijuana in the Little Rock area; one other was already in federal custody; and three suspects remain fugitives.
"Today's operation took down a significant drug-trafficking organization which has been operating for years in central Arkansas," said Cody Hiland, U.S. Attorney for the Eastern District of Arkansas in an Aug. 9 release. "These are dangerous, repeat offenders who should not be walking our streets and spreading poison in our community."


The operation was a part an investigation by the GET Rock task force of local, state, and federal law enforcement. The task force was set up at the request of the state's Republican Governor Asa Hutchinson "in response to the escalation in gang and gun violence in Little Rock," the release stated.
"The operation today dismantled a group of criminals who destroy and tear at the fabric of our neighborhoods and cities," stated Scott Reinhardt, assistant special agent in charge of the FBI Little Rock Field Office.
The defendants were charged under a sealed indictment with several crimes, including a conspiracy to distribute and possess with intent to distribute cocaine, crack cocaine, and marijuana; possession of a firearm in furtherance of a drug-trafficking crime; and possession of a firearm by a felon. The indictment was unsealed on Aug. 9.
Watch Next:
Former Miss World Canada and Human Rights Advocate Testifies at Inquiry into Human Organ Trafficking Crimes
Anastasia Lin testifies at an Australian Parliamentary hearing on organ trafficking on June 8, 2018.
RECOMMENDED