Back around 2007, Gordon Hartman was watching his daughter, Morgan, playing in a pool.
She was 18, but with the mental capacity of a 5-year-old due to disabilities. She wanted to play ball with children in the pool, but they didn't know how to talk to her and just left.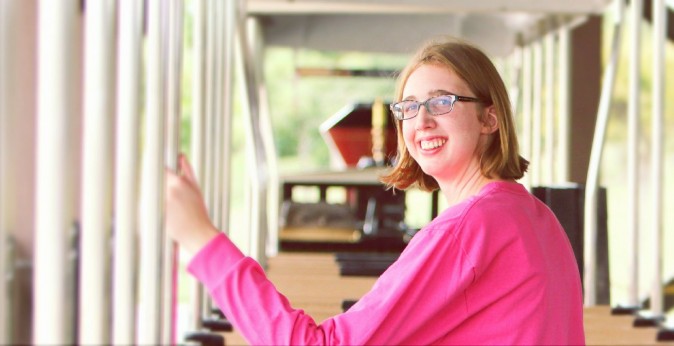 That got Hartman thinking. It had been some time since he had sold his real estate development business and was figuring out what to do with the second half of his life. He decided to create an environment that could dissolve the barrier between people with and without disabilities.
And so he created the world's first "ultra-accessible" theme park—Morgan's Wonderland. The park is in San Antonio, Texas.
To be sure, at the beginning, he had no idea how to create such a place. And so he asked others with ideas, like therapists, teachers, and people with disabilities.
The top concern on the list was safety. But not just the safety of the actual rides. Children with autism, for example, are often a flight risk. That's why the park offers GPS trackers that show visitors the locations of other people in their party.
Of course, the park's 26 attractions including swings, a Ferris wheel and a train are accessible to people with a range of disabilities. It also includes a carousel adapted for use with a wheelchair.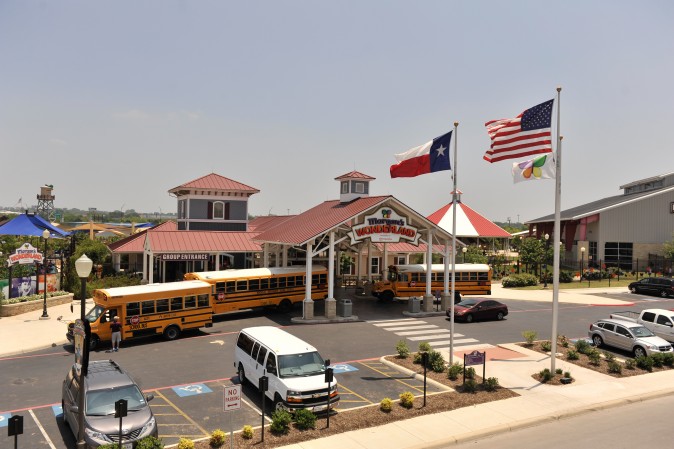 However, the biggest asset is the atmosphere of the park. The majority of visitors actually don't have any disabilities. But both the visitors and the staff know the point of the park.
"It's about everybody being able to play together," Hartman said.
Unusual requests are not just tolerated, but expected.
"Everybody is patient," he said. "You can ride the train seven times if you want to. We have some children who just stay on the train the whole time. That's what they want. That consistency is what they like. At another place, could they do that?"
He also keeps the park under capacity to prevent crowds, which could be, for example, an insurmountable obstacle for those with autism.
Earlier this year, Hartman extended the 25-acre theme park to include a 3-acre splash park called Morgan's Inspiration Island. Besides being barrier-free, it even provides waterproof wheelchairs for children who may never have had a opportunity to play in water before.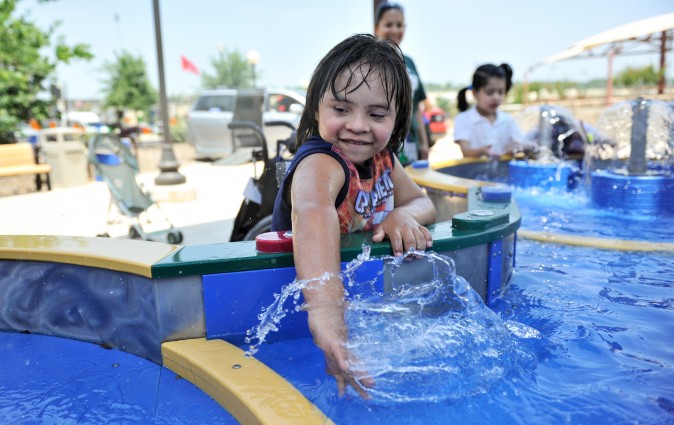 Hartman runs the parks as a nonprofit. Anybody with special needs gets in for free—no assurances necessary.
"If you say you have special needs when you come to the front, you get in for free," he said. "We figure if you lie about it, you have a special need."
For others, a full-access day pass costs $21-$27. The parks run at a loss, but continue thanks to donations.
Since it's opening in 2010, it has attracted over a million visitors from all states and more than 60 countries.