After a family dog was allegedly killed by a speeding driver, the family posted up a warning sign.
"We buried our dog last week because you won't SLOW DOWN," the sign said, according to TheBlaze. "If you hit 1 of my kids your family may be burying you."
The image was first posted on Reddit. It's not exactly clear where the sign was posted.
One person noted: "Am I the only one who doesn't like people who won't keep their dog contained in their yard and then upset that their dog is endangered?"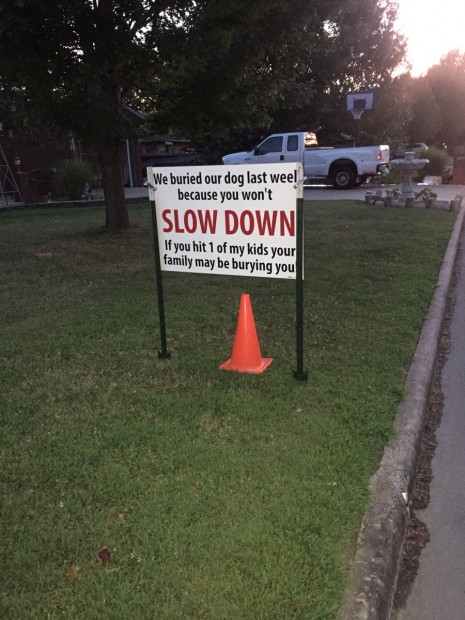 But a dissenter said: "A person should NEVER be going fast enough in a residential area that a dog can't simply avoid you."
While there is no way to verify whether a dog was actually killed or if it was created to prevent drivers from speeding, it is a message worth noting.
Usually, signs that warn motorists to slow down have a more subdued message—such as: "We love our kids. Slow down."