Facebook declined to ban an advertisement from President Donald Trump's 2020 campaign.
Former Vice President Joe Biden's campaign made the request to the tech giant.
The request was also rejected by Fox News. CNN declined to air the ad, though it wasn't clear if the network was pressured by Biden to do so.
In a letter to Biden's campaign, Facebook said it would not take down the advertisement.
"Our approach is grounded in Facebook's fundamental belief in free expression, respect for the democratic process, and the belief that, in mature democracies with a free press, political speech is already arguably the most scrutinized speech there is," Facebook's head of global elections policy, Katie Harbath, wrote in the letter to the Biden campaign, according to the New York Times.
The campaign responded by claiming in a statement that the ad is part of the spread of "objectively false information to influence public opinion poisons the public discourse and chips away at our democracy."
The ad in question shows clips of Biden with former Ukrainian President Petro Poroshenko while stating, "Joe Biden promised Ukraine $1 billion if they fired the prosecutor investigating his son's company."
Biden bragged last year that threatened to withhold $1 billion in aid in 2016 unless Poroshenko, the president at the time, ousted the country's top prosecutor.
"I looked at them and said: I'm leaving in six hours. If the prosecutor is not fired, you're not getting the money. Well, son of a [expletive]. He got fired. And they put in place someone who was solid at the time," he said.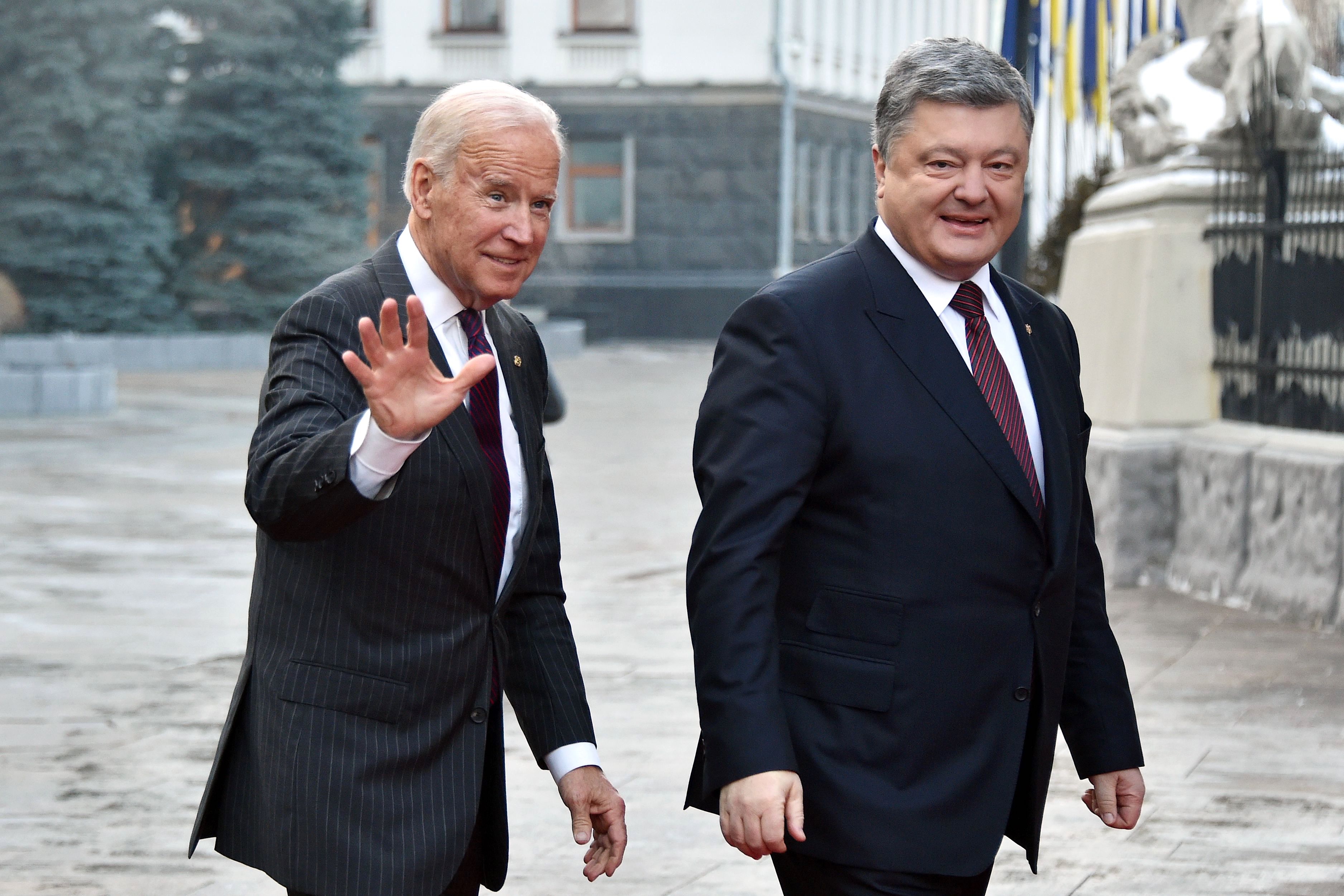 That prosecutor, Viktor Shokin, was probing Burisma, an energy company, at the time. Biden's son, Hunter Biden, was paid by Burisma from 2014 through 2019.
Poroshenko ousted Shokin, who recently said he was forced to resign because of his probe into Burisma.
The ad continues by saying that when Trump asked current Ukrainian President Volodymyr Zelensky to investigate corruption, the Democrats launched an impeachment inquiry. "And their media lapdogs fall in line," the ad stated, showing various CNN employees.
"They lost the election, now they want to steal this one. Don't let them," the ad concludes.
Biden has denied wrongdoing in his dealings with Ukraine. He also denied speaking to his son regarding his son's business dealings, though Hunter Biden has said they did speak about Burisma once.