As Beijing imposes its zero-tolerance policy on misbehaving stars and their followers, China experts warn that the intolerance toward China's fan community casts light on a modern-day Cultural Revolution.
Last week, Chinese tax authorities fined former brand ambassador for Italian luxury brand Prada, Zheng Shuang, $46 million for tax evasion following a surrogate scandal in January. It came after the arrest of Canadian-Chinese pop star Kris Wu for rape allegations in mid-August, as well as boycotts against billionaire actress Zhao Wei.
China's regulators said the move was to rectify the "chaotic" celebrity fan culture.

Multiple Chinese state-run media, including the state mouthpieces People's Daily, Xinhua, and CCTV, highlighted on Sunday an online article titled "Everyone Can Feel That A Profound Change Is Underway."
"This profound change is also a return toward the nature of socialism," the article states, highlighting that whoever goes against the trend will be cast aside.
Yet U.S.-based China affairs commentator Tian Yuan took the so-called "profound changes" as a sign of the "second Cultural Revolution," speaking in a recent interview with The Epoch Times.
"Fighting the landlords and sharing the land; killing the rich and robbing the wealth" is what the ruling party used to do, Tian said.
Before the Cultural Revolution, in the late 1920s, land reform was implemented to advocate for creating a blueprint that would ensure "all would have land to farm." Under the reform measures, a landowner was classified as a "bully" who deserved to die, according to Tian. After the Cultural Revolution, the Chinese Communist Party (CCP) formed public-private partnerships to wipe out political opponents and wealthy capitalists.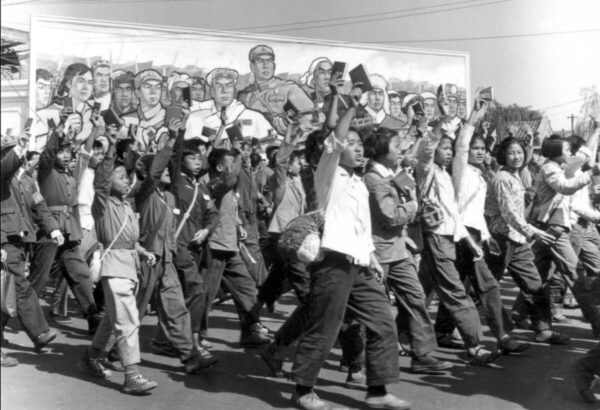 Recently, in an economic planning meeting with top leaders on Aug. 17, CCP leader Xi Jinping called for readjusting "excessively high income," and eliminating illicit gains in a bid to promote "common prosperity."
One day later, Chinese internet giant Tencent pledged $7.7 billion to echo the government's wealth redistribution efforts. On Aug. 24, Chinese e-commerce platform Pinduoduo also promised to give $1.6 billion back to society.
China's Alibaba Group announced on Sept. 2 that it would invest $15.5 billion by 2025 in support of the initiative, becoming the latest corporate giant to guarantee support.
Attorney and human rights lawyer Chen Guangcheng said China's new round of remedial action is robbing the wealthy in the name of the people, yet the people have no right to track where the money actually goes.