The squalid illegal immigrant shantytown under a bridge in Del Rio, Texas—where thousands of Haitians have gathered in recent days—will likely lead to an outbreak of COVID-19 and other transmissible diseases, say experts.
Stark images captured from the scene showed throngs of Haitian illegal aliens in makeshift camps made from plastic bags, tarps, scrap lumber, and sticks. Trash, empty bottles, and other items can be seen strewn about the encampment, while aerial photos showed large piles of garbage just several feet away from where people are sleeping.
"What you have at Del Rio is a large encampment of people who are refugees from Haiti. And one thing we know about transmissible diseases is anytime you have an area that's densely populated, it promotes the spread of that disease," said Angela Clendenin, instructional assistant professor at the Texas A&M School of Public Health, in a comment to the Washington Examiner. She was referring to COVID-19, the disease caused by the CCP (Chinese Communist Party) virus.
Other diseases such as measles and influenza may also proliferate, said Georges Benjamin, executive director at the American Public Health Association.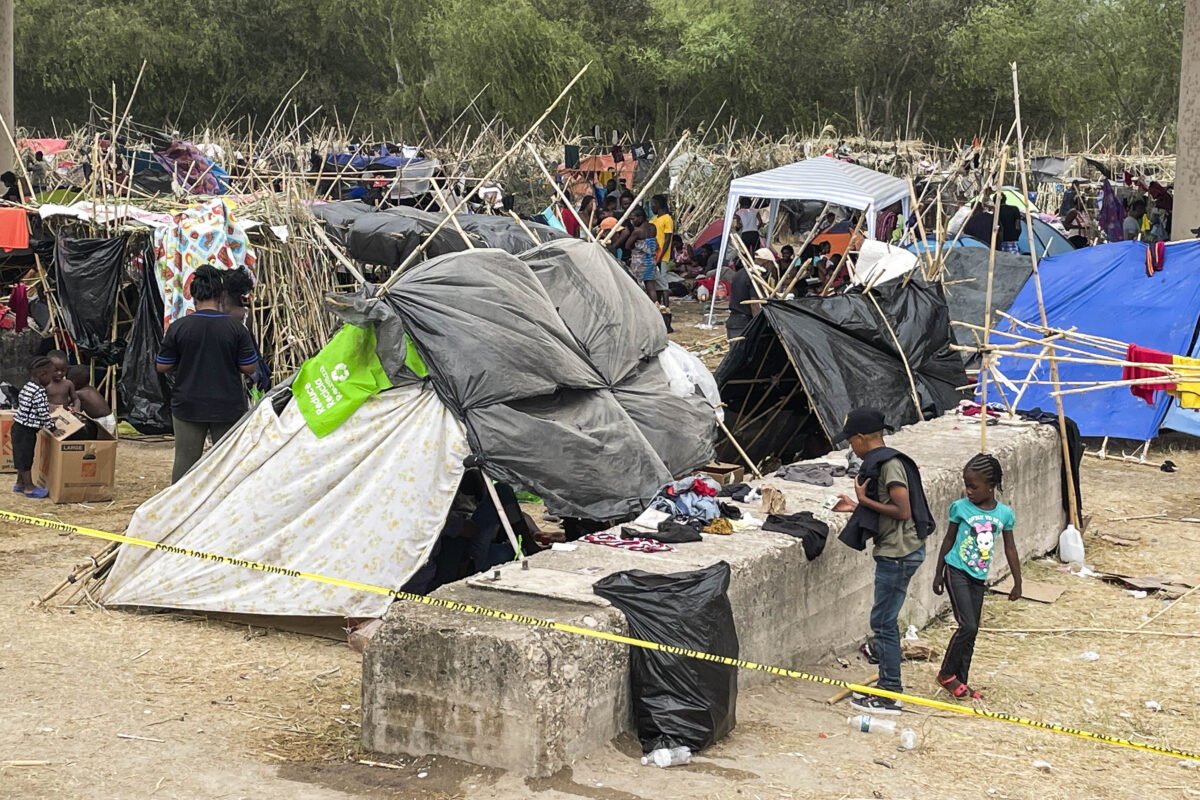 "You also have to worry about influenza, diarrheal diseases, or pick a vaccine-preventable disease like measles," Benjamin told the outlet. "I have no reason to think that they will have a measles outbreak. But all you need is one person come through with any of those childhood diseases for which they're not vaccinated."
While Customs and Border Protection (CBP) agents require illegal aliens to wear masks, enforcing that mandate is another story, he said.
"Masking has been proven to be very difficult to enforce in large settings like that," Clendenin told the outlet.
In response to questions about whether the illegal immigrant encampment could lead to the widespread transmission of the CCP virus and if they have to provide proof of vaccination, White House press secretary Jen Psaki said Monday that many of the aliens were "not intending to stay here for a lengthy period of time."
A spokesperson for the Department of Homeland Security (DHS) told The Epoch Times that about 1,000 Haitians have been deported back to their country of origin but refused to say how many are being released into the United States' interior. Psaki and DHS Secretary Alejandro Mayorkas, in public comments to reporters this week, refused to provide information about how many are being released.
The Epoch Times has contacted CBP about COVID-19 testing.