A plane crash in China that is believed to have killed all 132 people onboard has baffled aviation experts, who expressed confusion in trying to explain how the Boeing 737 suddenly took a nosedive into the ground.
The Eastern Airlines' Boeing 737-800 was heading from Kunming to Guangzhou's International Airport in China. Video footage that captured the crash appeared to show the plane taking a steep dive before crashing into a mountainous area.
Flight records revealed the plane plunged more than 26,000 feet in the span of about 95 seconds, according to Flightradar24.
"It's very odd," Jeff Guzzetti, the former accident investigation chief for the Federal Aviation Administration, told Bloomberg News of the crash.
"It's an odd profile," noted aviation safety consultant and former Boeing 737 pilot John Cox. "It's hard to get the airplane to do this."
But former National Transportation Safety Board investigator Benjamin Berman told the outlet that it's still too soon to make a conclusion on what caused or led to the crash. He said that the 737-800 is designed so that it will normally not dive at such steep angles, saying that it was either caused by a highly unusual malfunction or a serious effort by the pilot of the plane.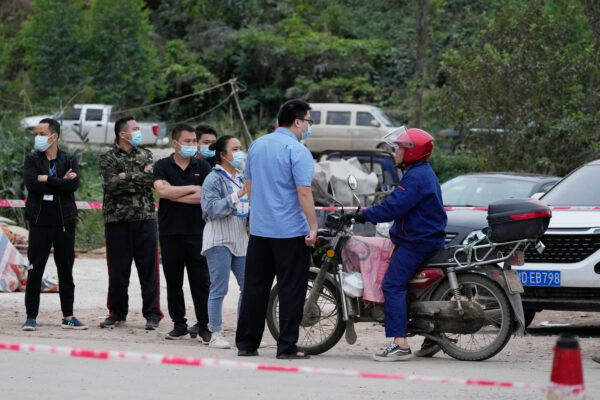 The Boeing 737-800 is generally considered to have an excellent safety record and has been used around the world. It preceded the Boeing 737 MAX, which was grounded globally after two crashes in Ethiopia and Indonesia several years ago.
"You need something to hold the nose down," Berman said.
"The first thing accident investigators are going to have to determine is: was the aircraft all in one piece when it hit the ground, or did something fall off the aeroplane before it hit the ground?" Juan Browne, a Boeing 777 pilot, was quoted by South China Morning Post as saying. "The video data to me suggests that the aircraft was in one piece," he added.
In an example of a sudden airplane plunge in recent years, an Atlas Air Worldwide Holdings cargo plane suddenly dove down and crashed into Trinity Bay near Houston in 2019, killing three on board, according to the National Transportation Safety Board in 2020. The plane plunged 3,000 feet in 30 seconds before crashing.
A 2020 report by the National Transportation Safety Board said Atlas Air Worldwide plane's co-pilot was disoriented and pointed the plane's nose toward to ground.
Meanwhile, Zhu Tao, an aviation safety office director with the Civil Aviation Administration of China, told reporters Tuesday that "up to now, search and rescue work has not found any survivors."