The Centers for Disease Control and Prevention (CDC) official who presented to Big Tech firms on alleged misinformation is claiming that none of the social media executives spoke during the meetings.
Carol Crawford, a CDC official, and other government officials met multiple times with executives from Big Tech companies like Facebook to discuss how the companies could better combat misinformation, according to previously released records.
To learn more, The Epoch Times asked for lists of people invited, lists of people who attended, recordings from the meetings, and all documents outlining what transpired during the meetings.
Crawford told The Epoch Times in a missive that only two of the meetings, known as "Be on the Lookout (BOLO)," took place.
"I [Carol Crawford] did not take notes for meeting or record the meeting," Crawford said. "The attendees were not able to talk, the slides were simply presented by me [Carol Crawford] … I [Carol Crawford] do not know who attended beyond who was invited."
Facebook, Google, and Twitter did not respond to requests for comment. Crawford did not respond to emailed questions.
The first meeting was held on May 14, 2021. The second was held on May 28, 2021.
According to a list of invited attendees obtained by The Epoch Times through its Freedom of Information Act (FOIA) request, Twitter executive Todd O'Boyle, Google executive Jan Antonaros, Meta executive Carrie Adams, and Facebook executive Payton Iheme were invited to both meetings. Meta is Facebook's parent company.
Antonaros, Iheme, O'Boyle, and Adams did not respond to requests for comment.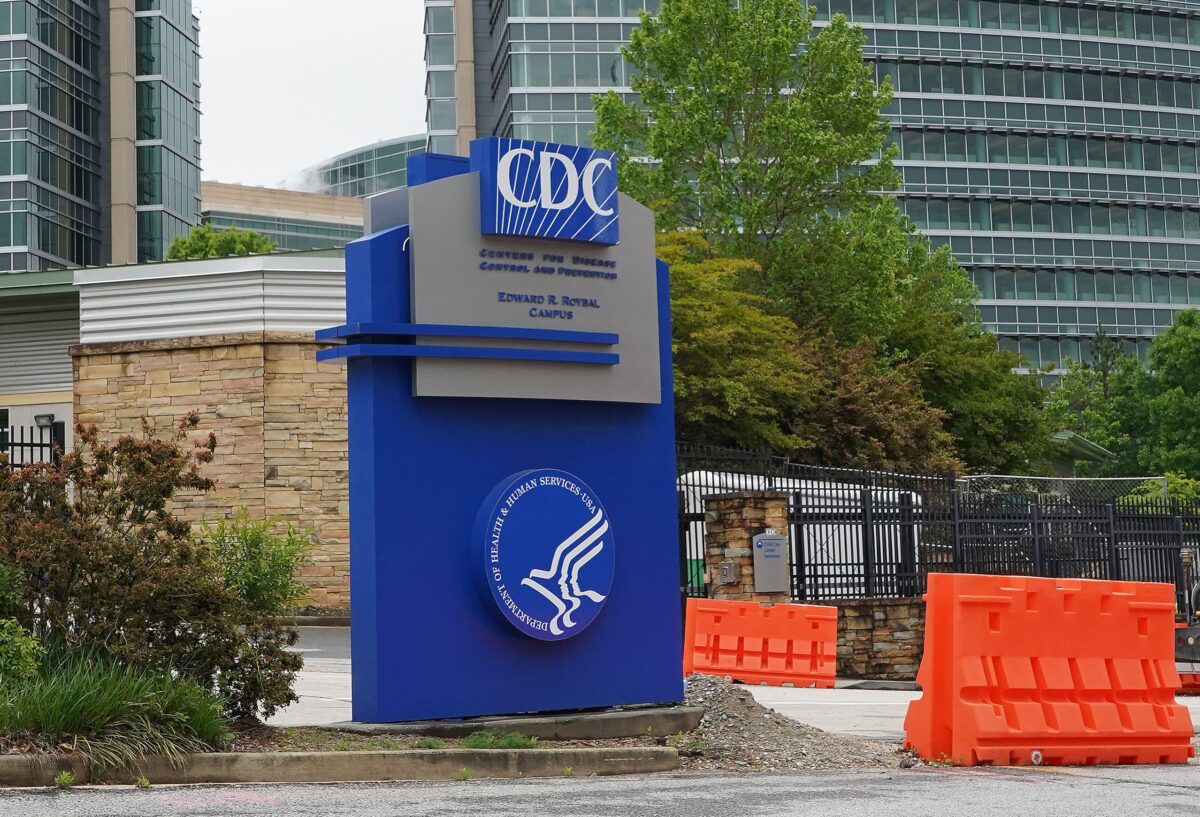 Crawford was slated to be joined in the meetings by Lynn Sokler and Kate Galatas, also of the CDC, and two Census Bureau officials, Christopher Thomas Lewitzke and Jennifer Shopkorn, according to the list.
The names of two invited persons were redacted. The CDC cited an exemption to FOIA law that allows agencies to redact information to protect personal privacy.
The CDC said it could not confirm who actually attended the meetings.
America First Legal first obtained documents showing repeated interactions between the CDC and Big Tech executives, including the CDC flagging specific posts that officials thought should be removed. Additional sets of documents later acquired by the group, which is run by former Trump administration officials, and plaintiffs in a lawsuit against the Biden administration showed that the coordination included multiple other agencies, including the Census Bureau, the Food and Drug Administration, and State Department.
'Invite All Platforms to Join'
Crawford started engaging the executives to join the meetings before they happened, the previously released emails show.
On May 10, 2021, she wrote to Stanley Onyimba and Antonaros, both of Google, saying that "we would like to establish COVID BOLO meetings on misinformation and invite all platforms to join the meetings."
She said she "heard through the grapevine" that a certain person would want to join, but that person's name was redacted.
Crawford sent similar messages that day to Iheme and other Big Tech executives.
After the meetings, Crawford shared slides of her presentations with the executives. "Please do not share outside your trust and safety teams," she wrote.
Other Engagements
A third "BOLO" call was scheduled for June 18, 2021, but Crawford canceled it because of the Juneteenth holiday, according to the previously released documents. And another was scheduled for July 2021, but was also canceled. No reason was given.
While only two "BOLO" meetings may have been held, the documents show that additional interactions took place involving the CDC and Big Tech executives.
In one exchange in the summer of 2021, Crawford said that she had had a conversation with Facebook officials on misinformation and sent several paragraphs of information.
She acknowledged that heart inflammation was a possible side effect of the COVID-19 vaccines and that there had been increased reports of Guillain-Barre syndrome after vaccination with Johnson & Johnson's shot. She also asserted that the claim of the spike protein in COVID-19 vaccines being dangerous or cytotoxic was false, even though some experts don't agree.
"Just FYI, we have a great deal of new content posted. Also, some new info on myths your misinfo folks might be interested in," Crawford wrote to Iheme and Adams in May 2021.
The platforms utilized information from the CDC when setting COVID-19 misinformation policies, the records show. But in some cases, the CDC itself was a source of information. In June, for instance, a CDC official said that the COVID-19 vaccines are "effective at protecting people, including children ages 6 months to 4 years, from getting seriously ill, being hospitalized, and even dying."
But there's no evidence that the vaccines are effective against severe illness and death in young children, as other CDC officials have acknowledged.
"The clinical trials were not powered to detect efficacy against severe disease in young children," Dr. Sara Oliver, a CDC official, said during a meeting before the agency recommended the vaccines for young children.
More documents are slated to be produced soon from the government in the suit, which alleges First Amendment violations from the government pressuring Big Tech to censor users.