ATLANTA—The ex-wife of a 36-year-old Georgia man convicted of murder for leaving their toddler son to suffer an agonizing death inside a hot SUV said she still believes "it was an accident."
Justin Ross Harris was sentenced to life in prison after a jury found him guilty in November. His son, 22-month-old Cooper Harris, died in June 2014 after sweltering for hours in the SUV outside his father's metro Atlanta workplace. Prosecutors argued Harris wanted the boy dead so that he would be free to pursue sexual relationships outside his marriage.
A key witness for Harris' defense was Leanna Taylor, his ex-wife and the dead child's mother. She defended her decision to testify in interviews published Friday.
"It never crossed my mind that Ross had done it on purpose," Leanna Taylor told ABC's "20/20" in an interview scheduled to air Friday night. "Never. It was an accident."
In a separate interview, Taylor told The Atlanta Journal Constitution and WSB-TV that she has been criticized for speaking out in defense of her ex-husband.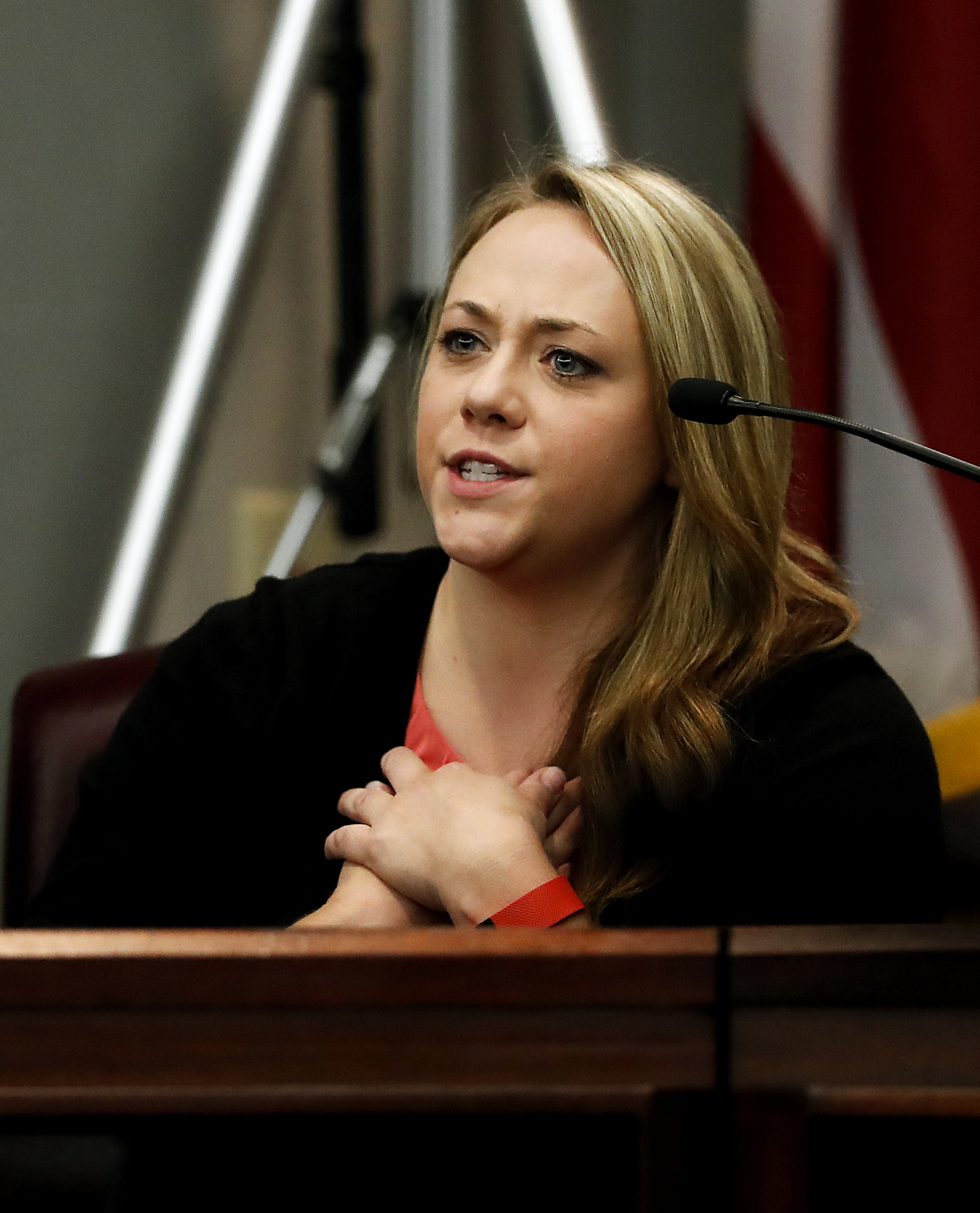 She said her son is "seen as a child that wasn't loved and wasn't wanted, and that just wasn't true."
Taylor insisted Harris was "a very engaged, involved father" — echoing statements she made on the witness stand last fall — even as he was engaging in sexual banter and trysts with women he met online. Sexually explicit text messages and photos that Harris traded with other women were used as evidence against him.
"I have to tell the truth," Taylor said. "And I can't sit up there and say he was a bad father. I can't sit there and say he was annoyed by having a child, because that's not what I saw."
Cooper died in the parking lot of the offices where Harris worked as a web developer for Home Depot in the Atlanta suburbs. He and Taylor moved to Georgia from Tuscaloosa, Alabama, in 2012. She returned to live in Alabama after her son's death.
Taylor told ABC she has Cooper's right footprint tattooed on her own foot so he will always be "walking with her." And more than 2 ½ years after her son's death, she still clings to reminders of his brief life.
"At this very moment, there is a sippy cup on my kitchen table that still has the water in it that he had drank the day before or the morning of, and I just can't wash it," Taylor said. "There's some of him in it and that may seem weird … and nobody touches it. It's like they know better."