An ex-police officer looking for a change of direction achieved exactly that, and now she's making waves in a very unusual (and brilliant) way. Julie Christian, from Hanover, in Massachusetts, decided to re-train as a seamstress, and just one year into her apprenticeship, Julie has already found her niche; she makes dresses for little girls who are living with diabetes.
Originally, Julie dreamed of sewing tailored suits for women and was keen to hone her craft under the direction of a well-known master tailor in the Hanover area, but her dreams were encouraged in a new direction after a charming interaction with a young girl at an arts fair in the summer of 2018. Julie received an unexpected request that would forever change her sewing ambitions. "I did a show at the Cohasset Arts Center, Julie told WBZ-4 in February of 2019, "and a little girl stepped into my life."
That little girl was 10-year-old fifth grader Julia Looker, who lives in Cohasset. Julia has type 1 diabetes. "I asked if she could make me a dress customized for a diabetic pump," Julia shared with the news channel, eager to find a way to incorporate her vital equipment into her wardrobe in a way that meant she could run, jump, and play like everybody else. Julie, both touched and intrigued by the challenge, gladly accepted.
What resulted from the seamstress's meeting with the inspiring little girl with sartorial style was a pretty amazing creation; Julie designed and hand-crafted a floral dress that was both cute and functional, boasting a genius, in-built pocket to hide Julia's insulin pump. The pump, approximately the size of a mobile phone, fits neatly into the pocket, which is sewn onto the front of the dress in the very same fabric. A discreet hole along the waist seam then allows Julia to feed the pump wire through to an attachment on her leg, which delivers her insulin.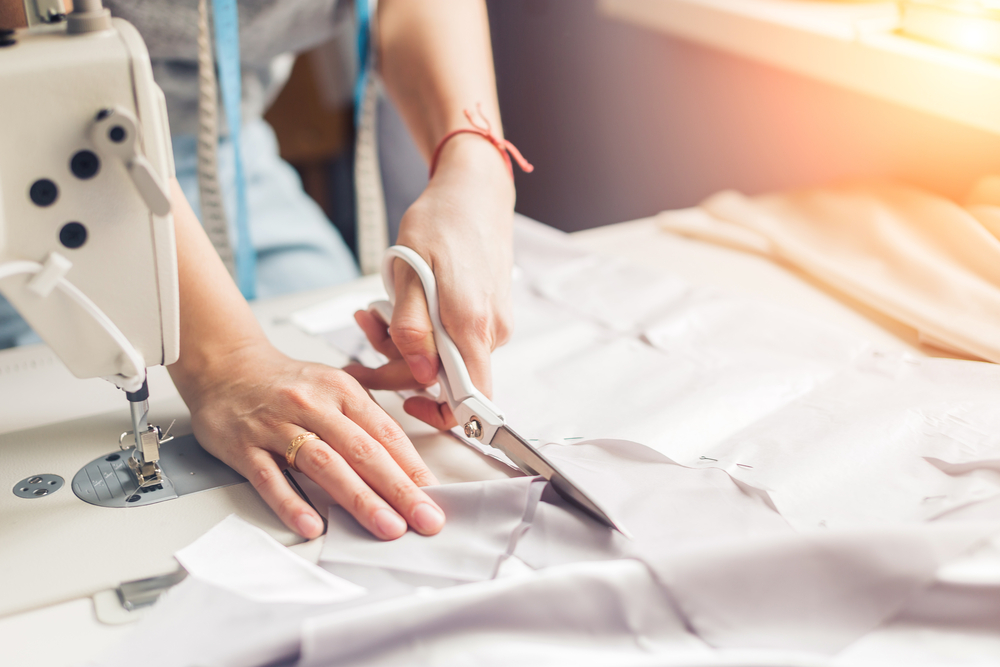 Julie has even shared an online demo of one of her colorful, floral designs.
Explaining how things are normally done, Julia regaled having to wear a pair of shorts under a dress in order to hold the pump. If she wore pants without pockets, then an unnecessary debacle would ensue while Julia tried to find some way to hold and conceal the pump some other way. Julie's design will make the process of dressing a whole lot easier, and the end result much more elegant! Wardrobe nightmares are a thing of the past for Julia, who described Julie's design as "really convenient! I like it a lot."
It Happens Here goes to #Hanover where we meet a local seamstress who's making special dresses for young girls with diabetes. Each dress has a discreet pocket that easily hides an insulin pump @wbz https://t.co/LvgfWXwUMS pic.twitter.com/xeKwIlYDBT

— Breana Pitts (@BrePWBZ) February 8, 2019
Julie, who is 51 years old according to Spotlight Stories, may well have carved out her new career completely by accident. It wasn't long before other parents of girls with type 1 diabetes heard about the talented seamstress's beautiful creations and started contacting Julie for one-of-a-kind dresses for their own daughters. So far, Julie has sewn around 13 dresses for her new clients, and they retail for upwards of $150 a dress. "It wasn't women's suiting as I anticipated," Julie admitted to the news channel, "it was a whole different idea!" But it works.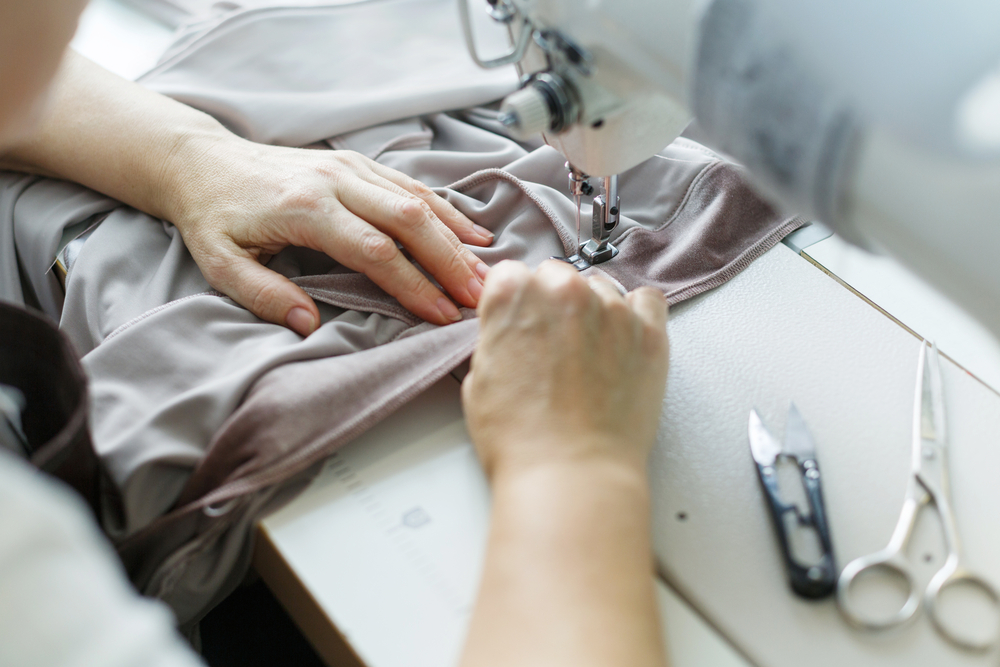 Julie is still officially a working apprentice, but we think it's safe to say that she is already improving young lives (and wardrobes) with her unique creations. And she certainly has one happy customer's seal of approval: "I think it's really cool, because nobody else really does this," 10-year-old Julia shared with a smile.