Estonian authorities have deployed more than 1,600 reserve military troops in an unannounced exercise that was scheduled to start on Nov. 17 as the illegal immigration crisis in nearby Belarus intensifies.
In a statement issued by the government on Nov. 17, the summoned forces include 1,636 reservists from different units who are mainly engineers who will be strengthening border infrastructure until Nov. 25.
"The main purpose of exercise OKAS/QUILL is to test the national defense chain of command, from the Estonian Government decision down to the particular units' combat readiness in the rapid response structure," the statement reads.
The reserve engineers will also work on installing a temporary barrier in border areas that have "previously been used by organized crime to facilitate illegal migration," according to officials. The Estonian police and border guard said in a statement obtained by Reuters that 40 kilometers (about 25 miles) of razor-wire fence will be installed along the Russian border, where the risk of illegal crossings is the highest.
"What is happening in Poland, Lithuania. and Latvia also requires the strengthening of the border infrastructure in Estonia," Chief of Police and border guard Elmar Vaher said.
Kalle Laanet, the country's minister of defense, said during a news conference last week that the border crisis could lead to a military clash, saying that "the potential for escalation is extremely high."
Other European Union neighbors of Belarus, including Poland, Lithuania, and Latvia, have already installed additional border infrastructure and have deployed thousands of military forces. Poland also declared a state of emergency over the border situation in October.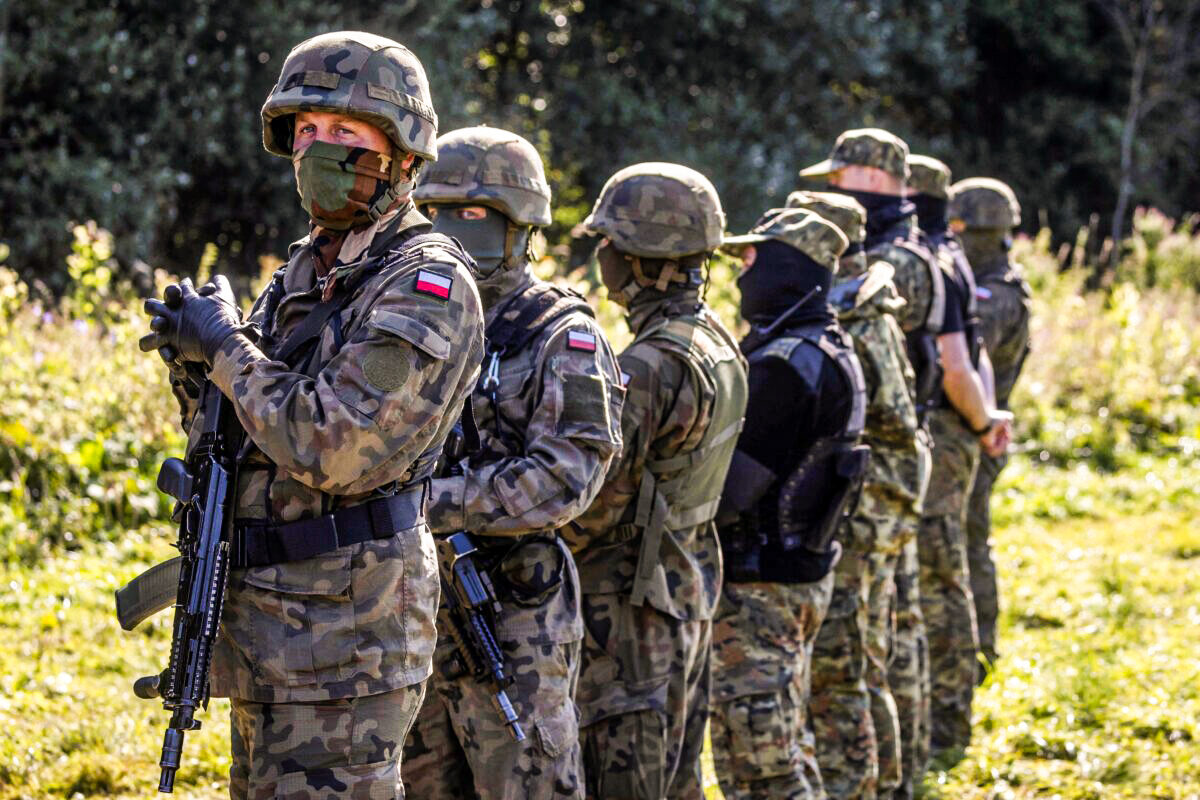 On Nov. 16, the North Atlantic Treaty Organization (NATO) expressed concern about the escalating crisis on the borders shared between EU countries and Belarus, offering support to Poland.
EU ambassadors also agreed last week that the growing numbers of illegal immigrants flying to Belarus to reach the EU border amount to "hybrid warfare" by Belarus leader Alexander Lukashenka—which serves as a basis for a new round of sanctions on the country.
The new round of sanctions is set to target Belarusian officials that the EU says have organized arrivals of the migrants in revenge for sanctions on the country over human rights abuses.
Belarus has repeatedly denied any such operations and has rejected all Western accusations of wrongdoing, saying that it, not the EU, is a "victim" of a "hybrid attack" using unconventional warfare tactics.
From NTD News