Why The Epoch Times
About Subscription
Epoch Resources
Apps and programs
Introduction to Morning Brief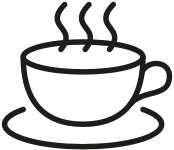 App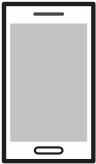 Epoch game

Premium content

Referral program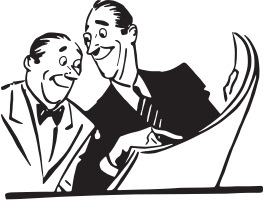 Epoch community (Coming Soon)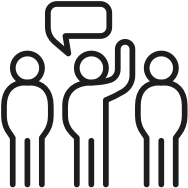 FAQs
Logging in to your account

Newsletters and your preference settings

How to share articles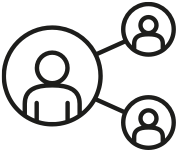 How to comment on articles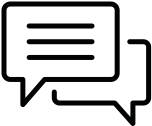 Submit your feedback, suggestions, or testimonials

Help center

---
Explore More
Introduction to Morning Brief
Dear Reader,

Thank you for recently becoming a subscriber of The Epoch Times.

Included with your subscription is our daily flagship newsletter, Morning Brief.


The purpose of the Morning Brief Newsletter is simple:
-Inform you with the facts from the latest news
-Inspire you with a short motivational story
-Provide you with viewpoints that you will NEVER see from legacy media
Here's a quick heads up on what you can expect from us each day:
Start your day on the right track with positive words of wisdom and good vibes.
The 8 biggest stories of the day, giving you the info you need to be intelligent and informed.
The Epoch Opinion section brings you points of view from prominent people that you will NEVER see from mainstream media...
A picture is worth a thousand words. A video is priceless. Don't just read the news. See it. Hear it. Experience it.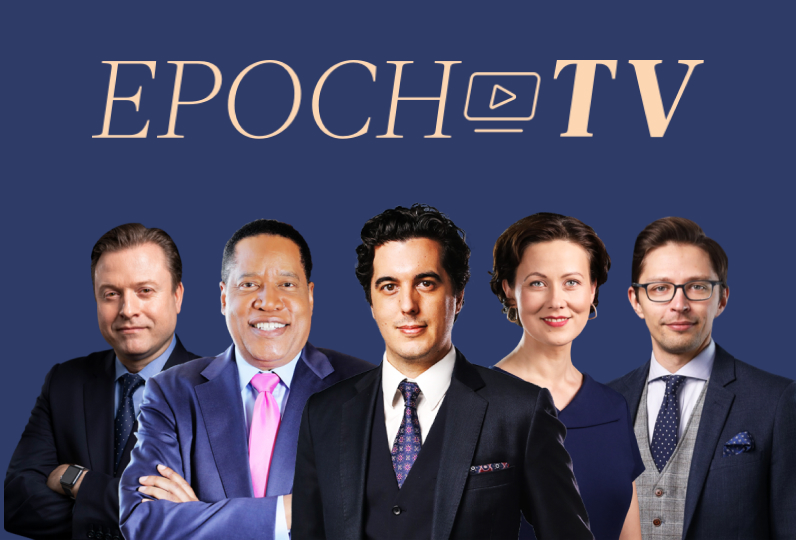 Relax, challenge your mind, and have some good old-fashioned fun with crossword, sudokus, word searches, and much more in each and every issue.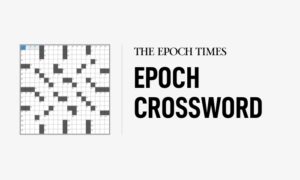 How to Use Our Newsletter
We want your reading experience to be as simple and convenient as possible —so we have integrated some unique features to improve it!

For example, when you click on an article from our Morning Brief newsletter, you'll not only be taken to the article on our website, but you'll also be able to access all of the other Morning Brief articles in a scrollbar on the left side of the screen.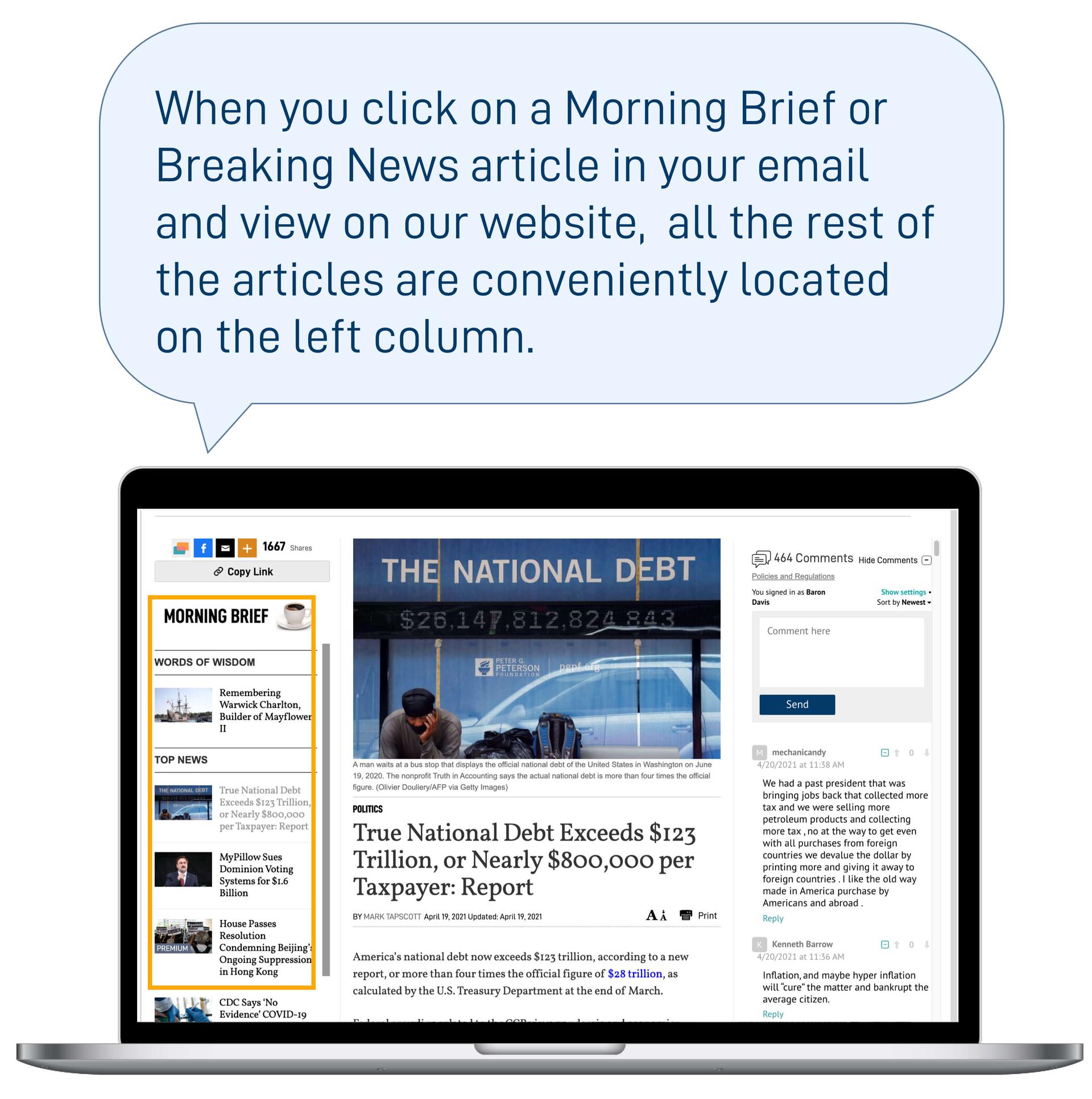 And if you are viewing the Morning Brief on your phone, just click the "Tap for More" button to view a list of all of the Morning Brief articles.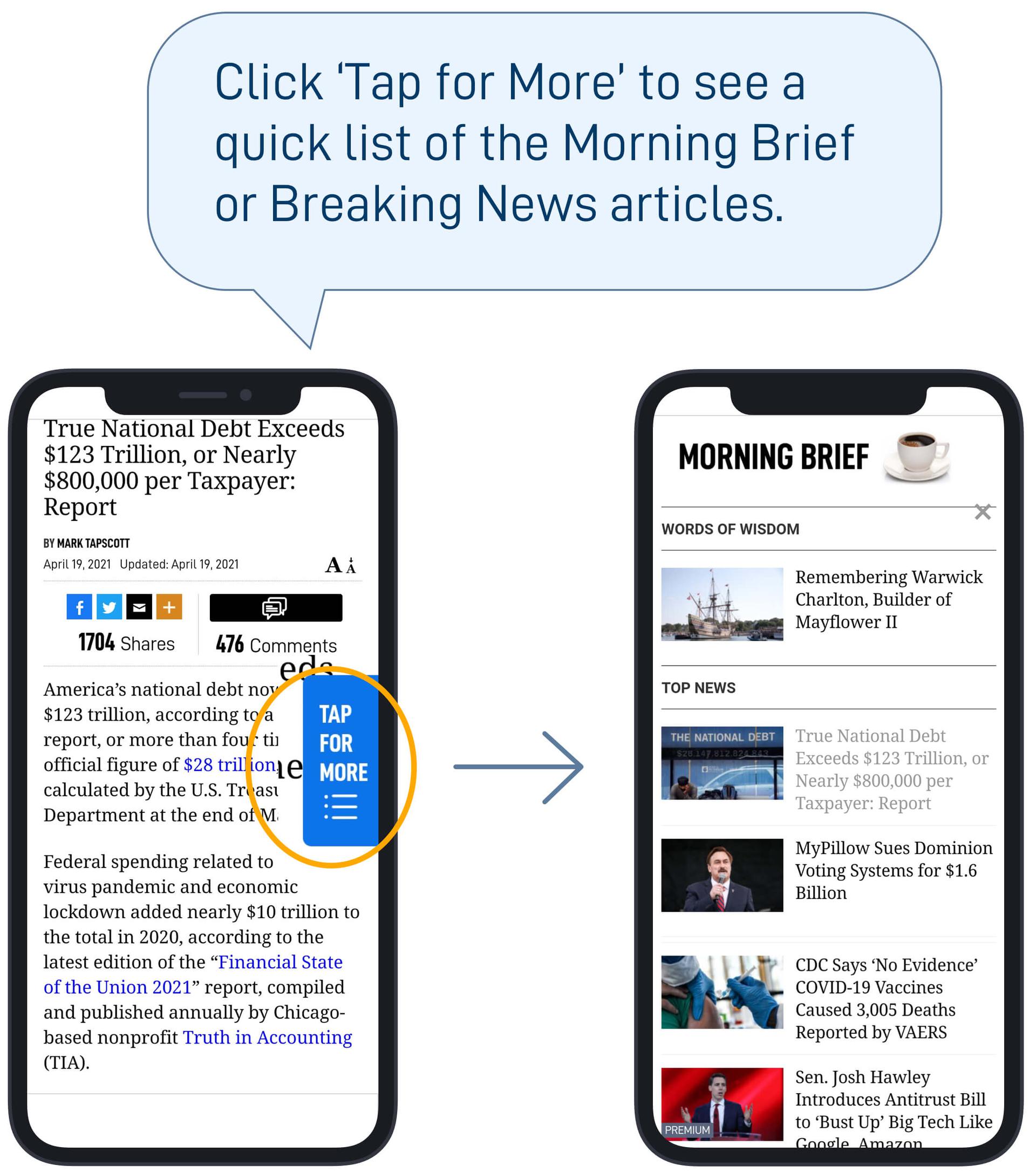 We hope you enjoy these features.
Sincerely,
The Epoch Times
Over a Million Downloads!
Make the Most of Your Experience on our App
Take the news with you and enjoy unlimited access 24/7. App access is included in your subscription.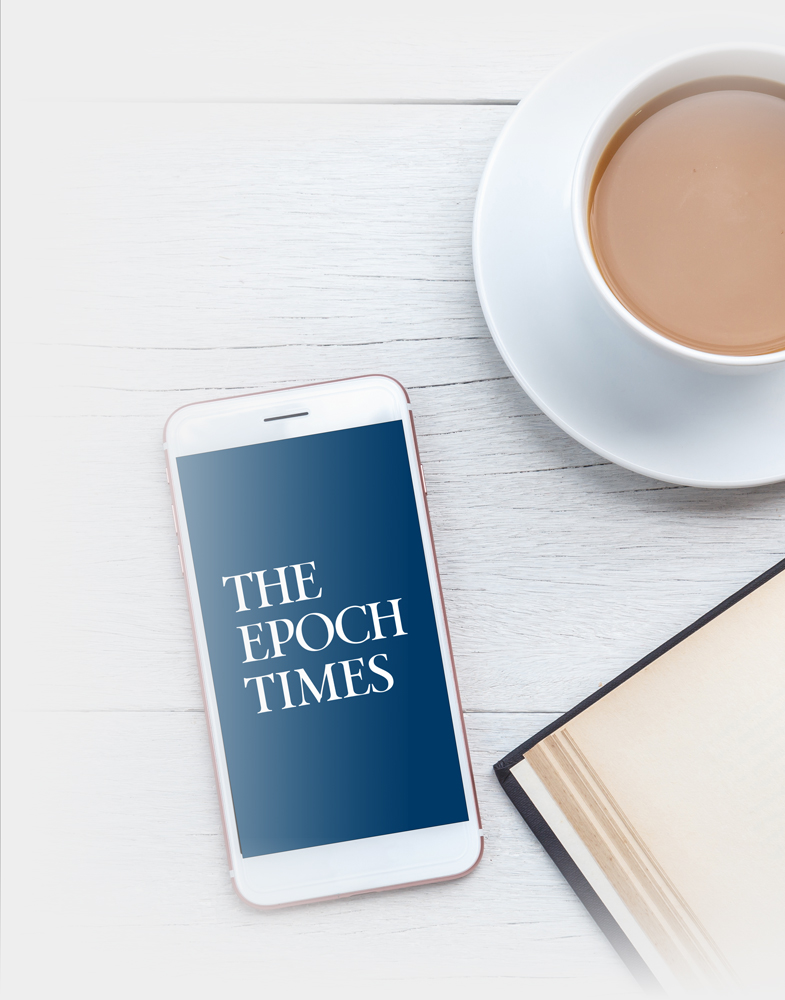 Did you purchase your subscription through The Epoch Times website?
See below for how to access our app, which is included with your subscription.
1. After installing the app, click the icon at the bottom right as seen below: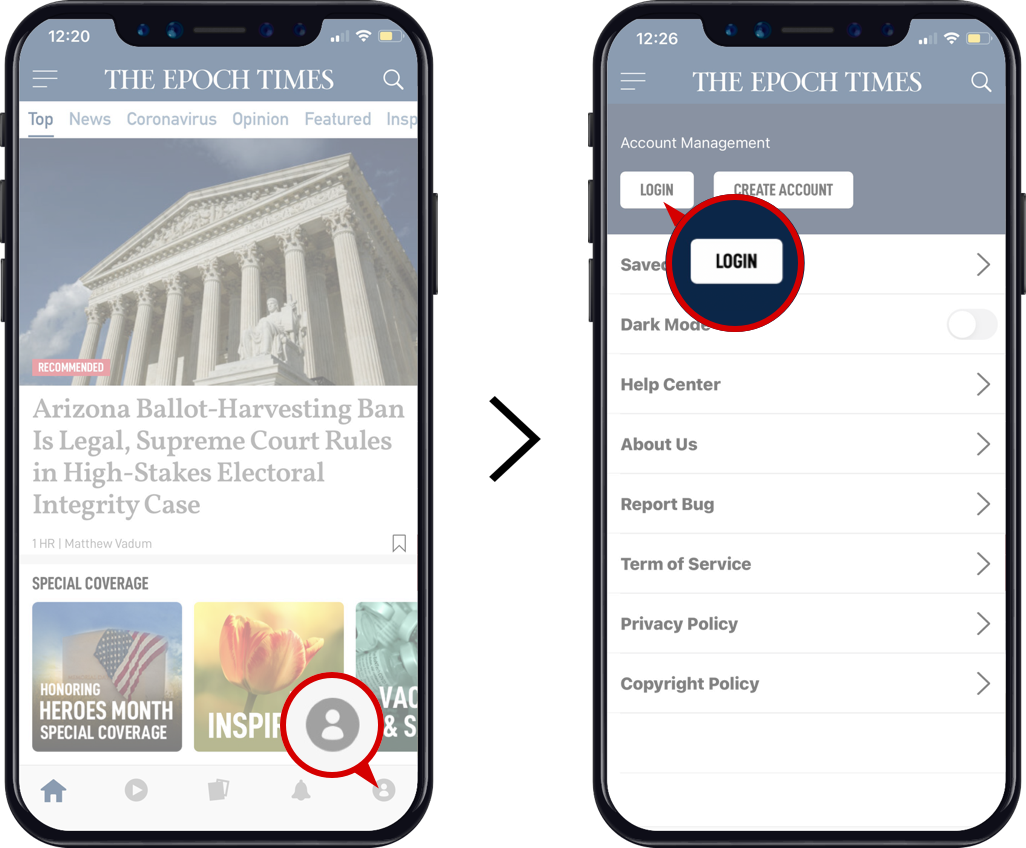 2. Click "login" and Log in using the same email and password you use to access TheEpochTimes.com.

Need help logging in?

Visit our help center for more assistance.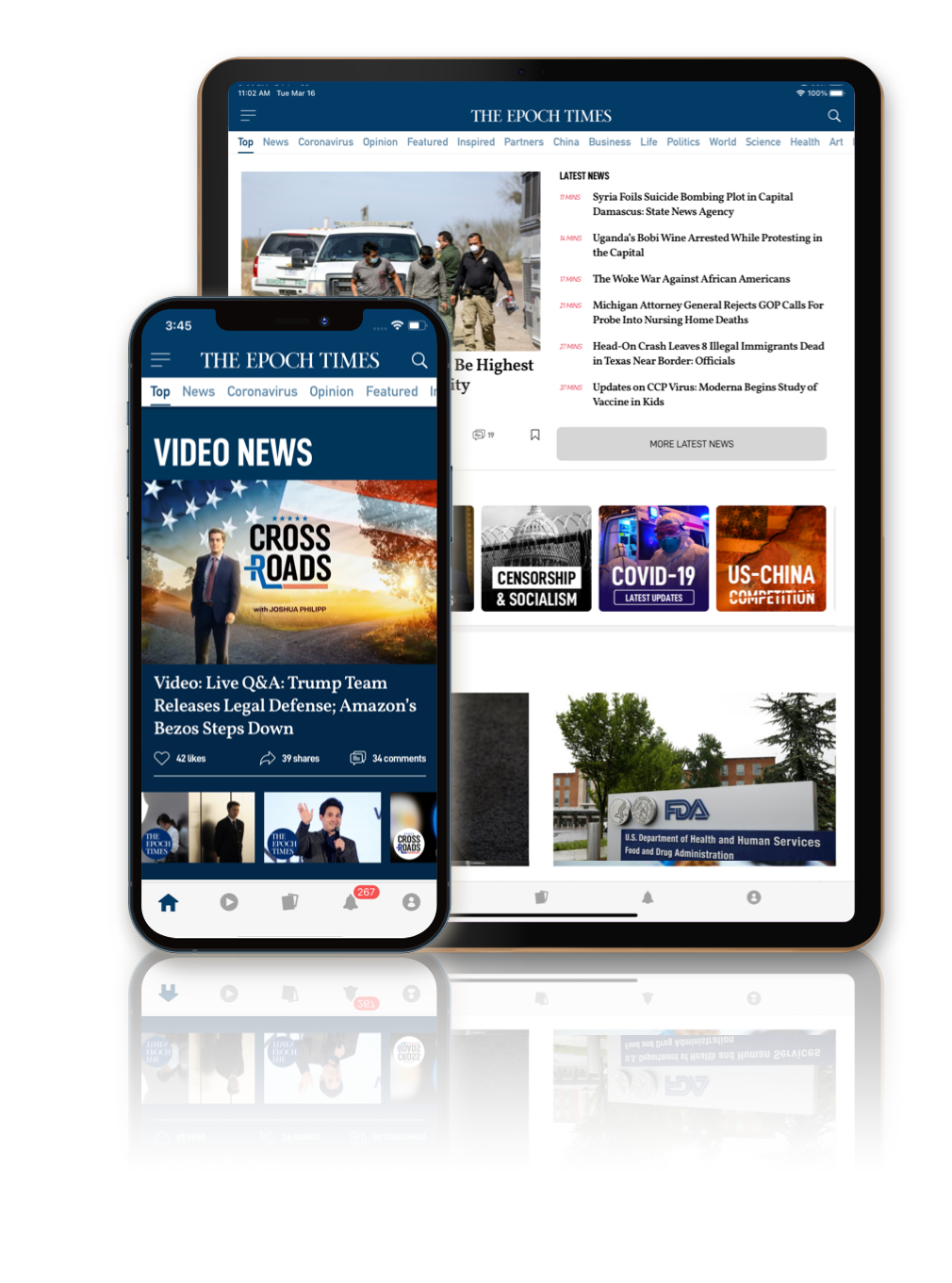 Breaking News Alerts

Special Coverage

Save Articles

Featured Programs

Dark Mode

iPad Version

Epoch TV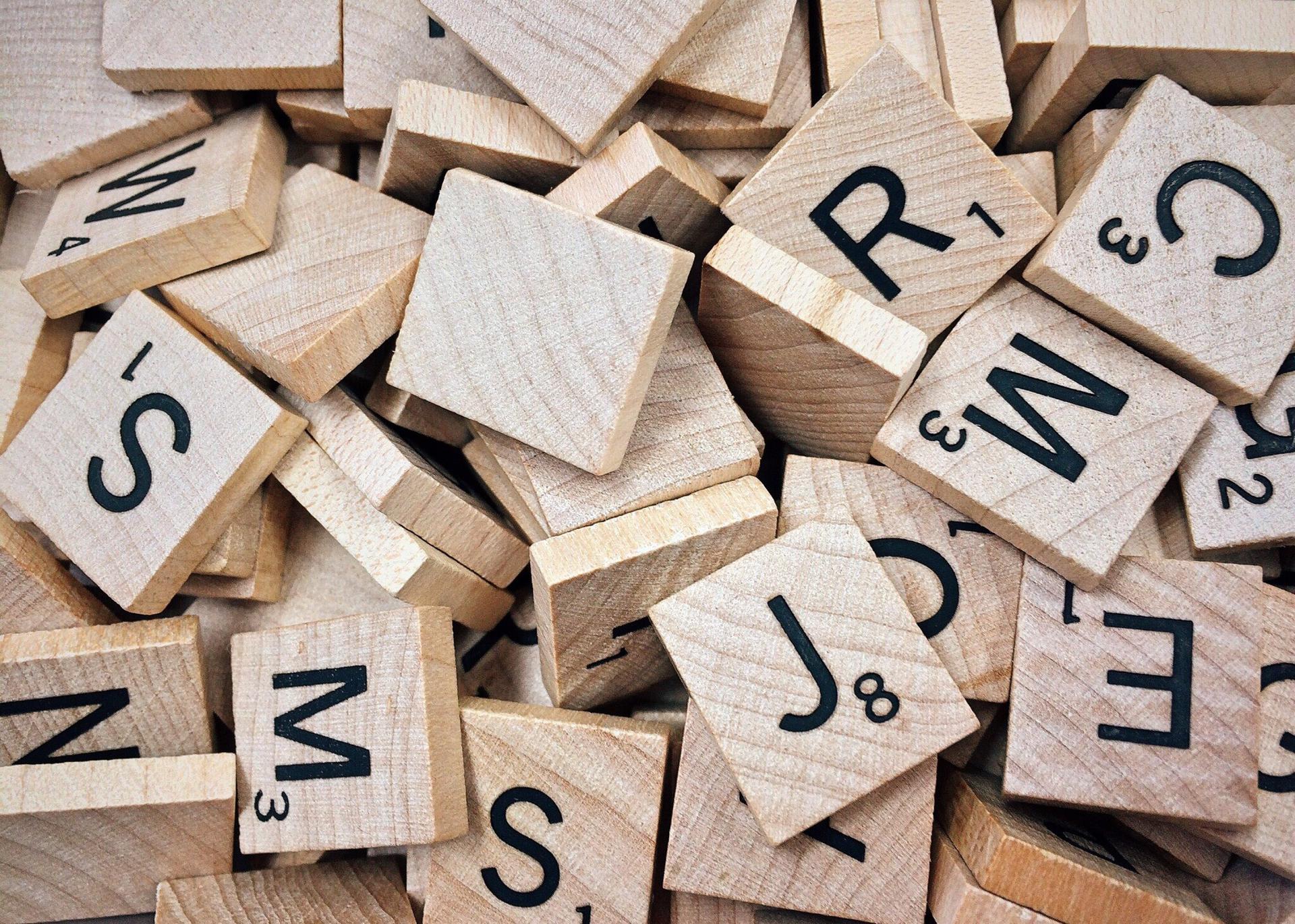 You care about your brain.

We do too. That's why we have a game center.

Daily exercises for your mind!

Work out with a fresh set of games each day to keep you challenged.

We publish a new word search, sudoku, and crossword puzzle every day, handcrafted from our puzzle master Tom Houston.

Find them inside our Morning Brief Newsletter and on our website.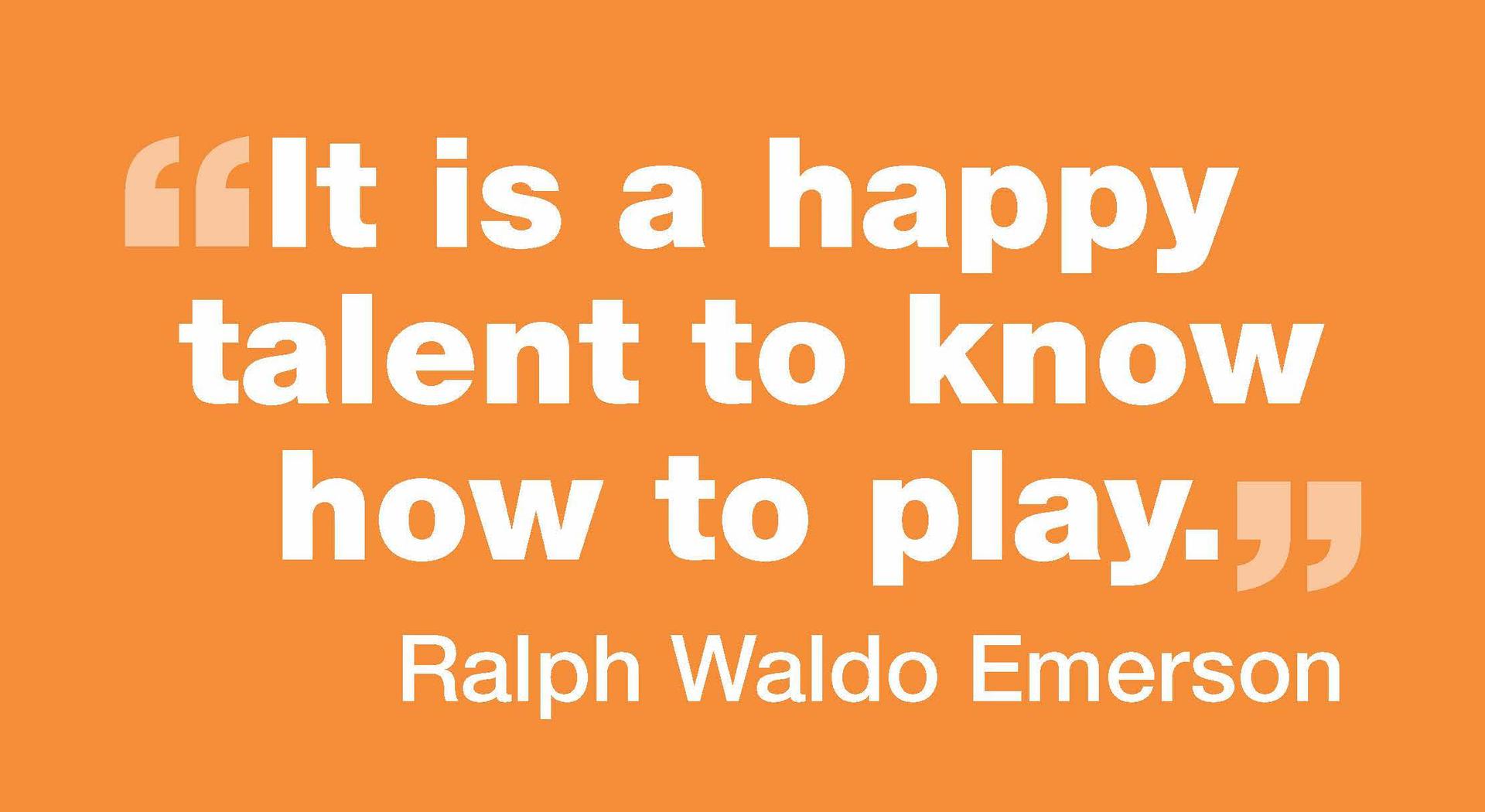 Dear subscriber,
Your time is valuable. We get that.
And we don't want our customer service to take up that valuable time.

That's why we've designed a customer self service portal where you can get many issues resolved in just a few clicks.
Get started with our customer portal in 2 easy steps.

From TheEpochTimes.com, click on the "Log In" button in the top right corner to sign into your subscription account.


(Staying logged in while browsing TheEpochTimes.com also gives you full access to all our online content.)
From here, you can:


Manage your account information
Change your account email address

Reset your password


Manage your subscription
Change your subscription plan

Change your shipping address

Update your payment method

Pause your subscription

Resume your subscription


Manage newsletter preferences
Subscribe or unsubscribe to newsletter(s)

Change the frequency of receiving newsletters
In Truth and Tradition,

The Epoch Times
News letters and your preference settings
Dear new subscriber,
You are likely not getting accurate news from the standard media sources, so it is critical that we send you newsletters so that you can stay informed with the facts and form your own opinions.
Did you know that The Epoch Times has 7+ newsletters that are free to you as a subscriber? Get the maximum value in your inbox!
Select the topics that interest you, unsubscribe anytime.
Many of our readers tell us that they want to share our content with their friends and family.
So we've worked hard to make that easy. And the best part? They won't hit a paywall.
We hope you enjoy this feature! If you encounter any issues, feel free to contact us at Help.TheEpochTimes.com
In Truth and Tradition,

The Epoch Times
Submit your feedback, suggestions or testimonials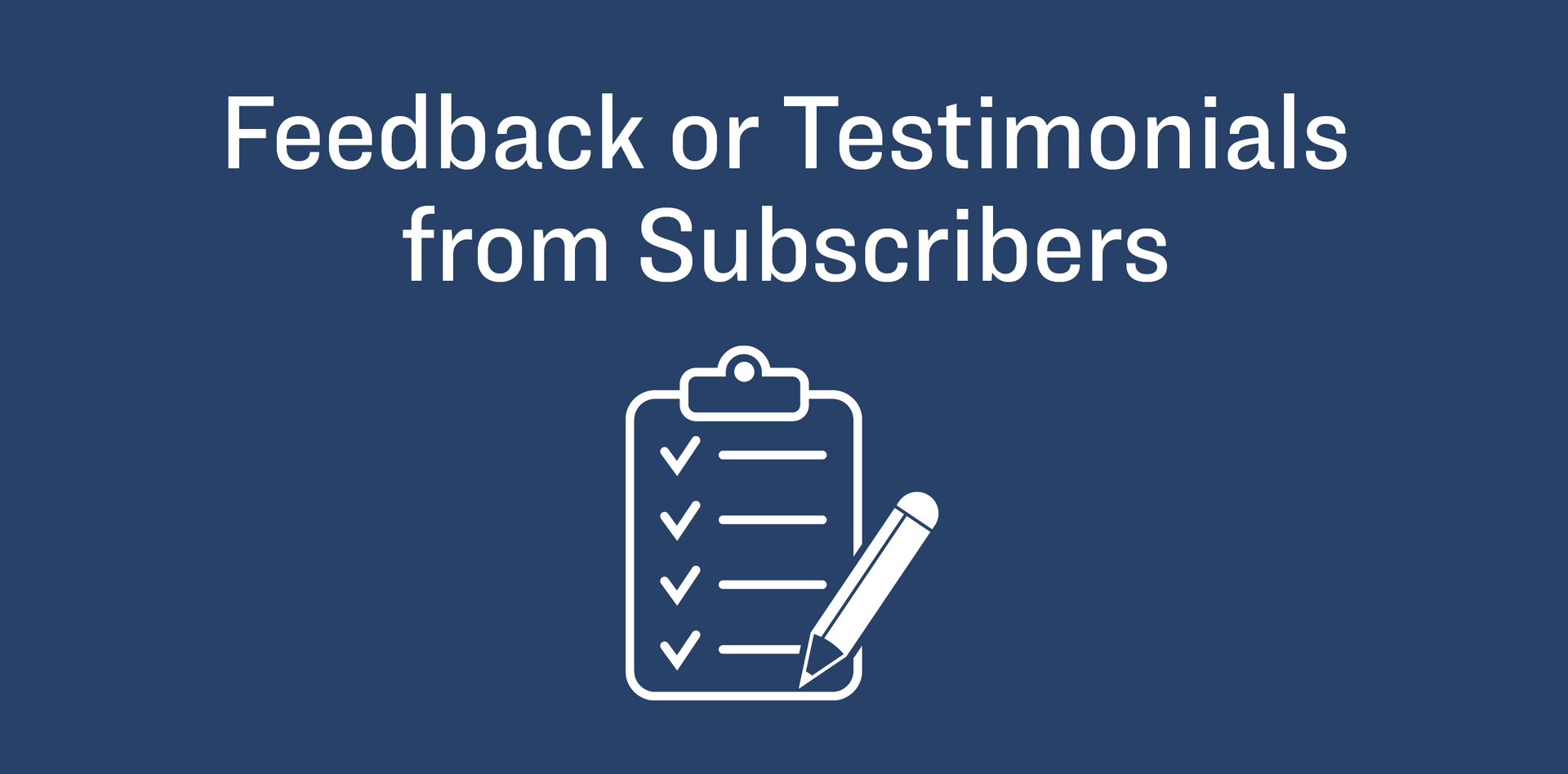 Dear Subscriber,

We don't see our reporting as a one-way street. That's why we take every opportunity to solicit feedback from you, and all our dear readers. Positive feedback lets us know what our readers want and negative feedback helps us see where we fall short, so whatever you have to say, we want to hear it. This allows us to continually improve so that we can serve you, and all our readers, better.
You can always visit our Help Center!
Find answers to frequently asked questions by typing your question into the search bar at the top of the home page.

You can also scroll down to our "Knowledge Base" section at the bottom and select the category that best describes your issue.
Chat With Us
If you can't find what you're looking for on the Help Center website, you can click on the Live Chat icon at the bottom right corner of any Help Center page.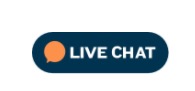 Email Us
You can also email us by clicking on the "Submit a Request" icon at the top right corner of any page on our Help Center.

You will be asked to enter in your email, some details about your issue, and upload any attachments you want to include with your message.
A Customer Service representative will respond to you at the email you provide.
Call Us
If you prefer to speak with someone, you can call Customer Service during our business hours.
Business Hours
Monday – Friday: 9:00 a.m. - 8:00 p.m. ET
Saturday: 10:00 a.m. - 3:00 p.m. ET
Sunday: Closed