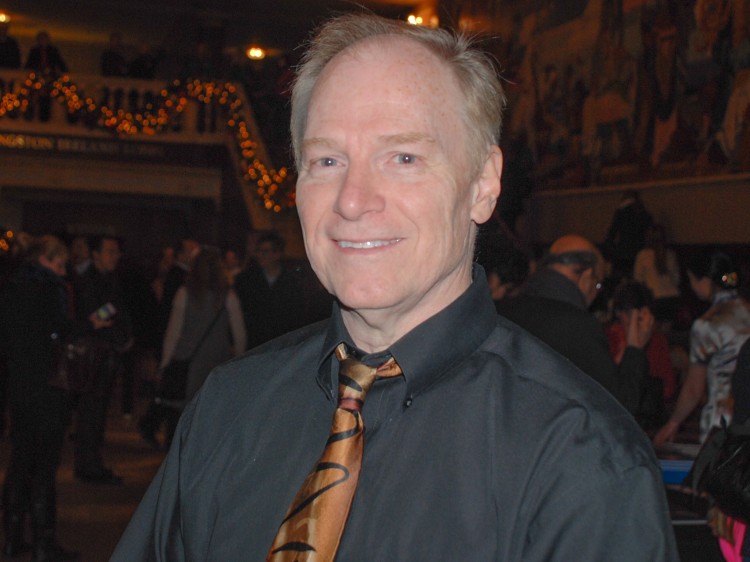 CLEVELAND, Ohio—As the old saying goes, "It's better late than never."
James Boch bought tickets to see Sunday's Shen Yun Performing Arts matinee at the State Theatre at the very last minute. In the end, he became "a very happy customer," he said.
Mr. Boch, an engineer at the Cleveland Clinic Foundation, sat near the front of the orchestra section with his wife. They were up close and personal in witnessing the world-class dancers of the Shen Yun Touring Company.
"I'm like right up there on the stage—and it's beautiful!" He said. "They are a very talented group, extremely disciplined. You notice that they are all in sync—that is so difficult to do."
Shen Yun aims to bring 5,000 years of classical Chinese dance and music to the world stage, with dance pieces depicting scenes in historical and modern China, as well as tales from Chinese mythology and folklore.
The dancers' costumes also caught Mr. Boch's eye. "They're great with their colors and their pastels," he remarked of the costumes and the backdrops, some of which featured flowing animation depicting mountains, rivers, and scenes of heavens.
"It's all classical, well-done, well-rehearsed, [and their] timing is impeccable."
Sunday's matinee performance ends Shen Yun's two-day engagement in Cleveland for the 2013 season, but the audience was reminded that each year brings a new show with newly choreographed programs.
When asked what drew him to Shen Yun, Mr. Boch said that his wife is an enthusiast of Asian art, and with Shen Yun in town, "'I can finally make her happy!" he said.
And if the thundering applause during the final curtain call is any indication, Shen Yun made a lot of Clevelanders happy on Sunday.
Reporting by Benjamin Chasteen and Frank Yu.
New York-based Shen Yun has three companies that tour the world each year on a mission to revive 5,000 years of traditional Chinese culture. For more information, visit ShenYunPerformingArts.org
The Epoch Times publishes in 35 countries and in 20 languages. Subscribe to our e-newsletter.